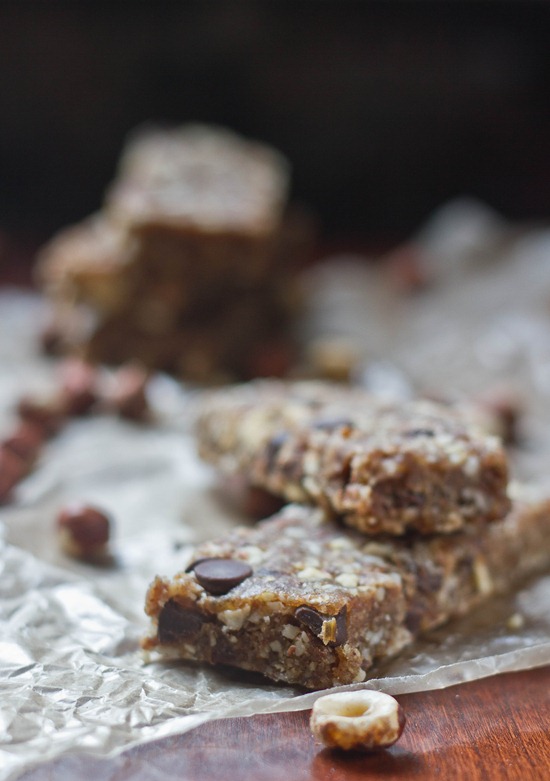 One of my most popular recipes is the raw/vegan chocolate cake I made last Summer, and every time someone new comments on the post or makes it for themselves and blogs their own mouth-watering photos(I'm looking at you, Texanerin) it makes me want it again.
Well, cake every week is a bit much, even if it's raw and vegan. But as soon as I finished eating my chocolate chip peanut butter "Larabars" I was thinking of what flavor I could make next, and chocolate hazelnut seemed like the perfect answer.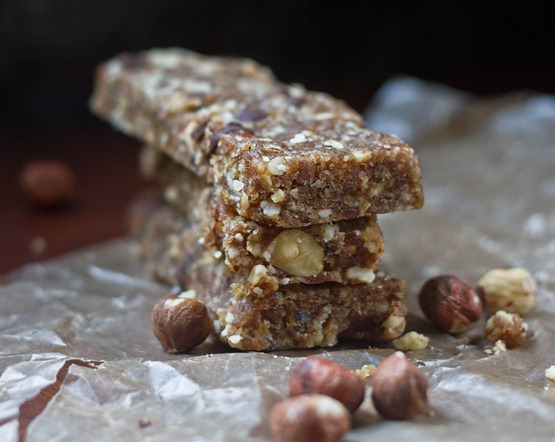 These are definitely healthy enough to have every day but also can easily satisfy a candy craving. You can use raw or roasted hazelnuts, skin on or off. Roasted will definitely have a nuttier and stronger flavor. To make them truly raw, use cacao nibs in place of the chocolate chips.
Copycat Chocolate Hazelnut Larabars
Prep time: 10 minutes
Cook time: 0 minutes
Ingredients(Makes about 7 bars):
8oz(about 2 cups) pitted dates

3/4 cup hazelnuts

1/4 teaspoon salt

1/4 cup chocolate chips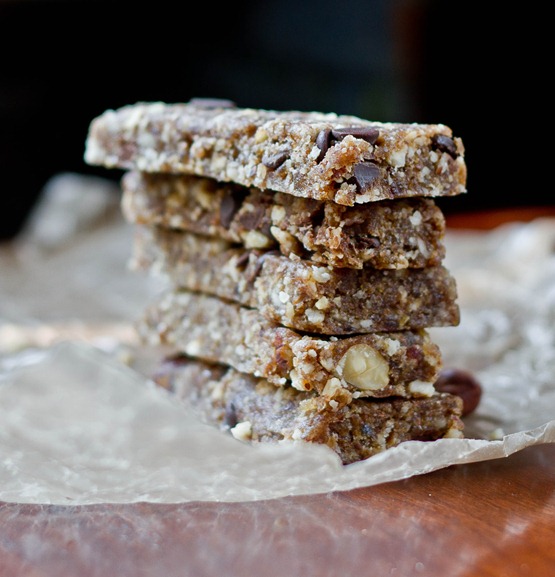 Method:
In a food processor, blend the dates until they clump together and form a sticky dough ball.
Add the hazelnuts and salt into the food processor and pulse until the nuts are broken into a coarse flour.
Transfer all the contents of the food processor into a large bowl with the chocolate chips and massage by hand until the hazelnut pieces and chocolate chips are completely mixed into the dates.
Form the dough into equal-sized bars, squares, or balls. Store in the refrigerator until ready to eat.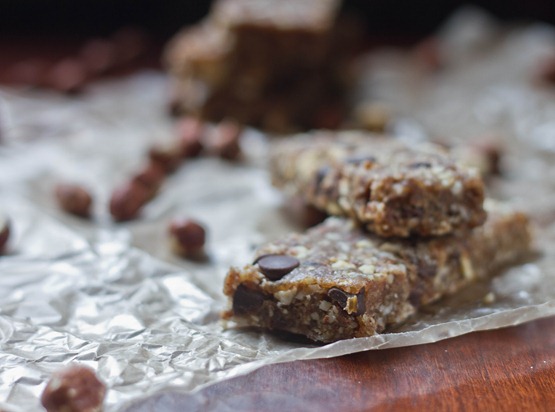 OK, it's no raw chocolate cake with avocado buttercream, but it will definitely satisfy a late-night sweet tooth.