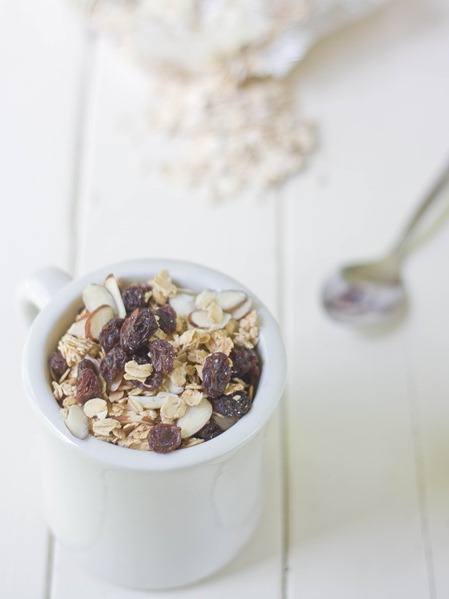 Granola is quickly becoming one of my favorite foods. I've been eating it morning, noon, and night. It's just a matter of time before I buy some oversized glasses and Toms and join a coop.
It's so much more appealing to make your own because it gives you an endless possibility of flavors. You can have chocolate, banana, peanut granola one morning and maple almond granola the next. And since oats are cheap(well, unless you're stuck buying name-brand certified gluten-free oats—but let's not go there), it's not a meal that's going to bleed your pockets dry.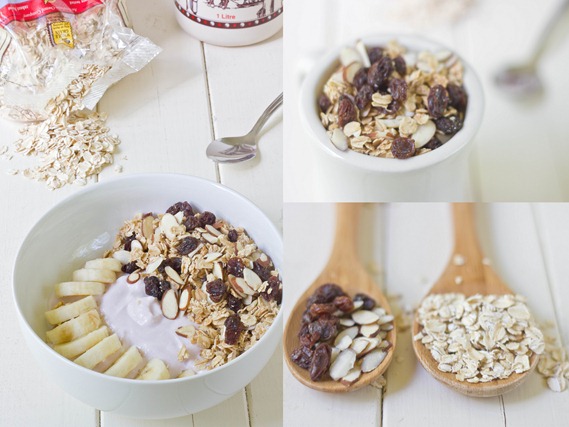 The hint of cinnamon in this recipe adds a familiar warmth that doesn't overpower the other flavors. Make sure to use a tasteless oil like canola or safflower unless you're looking to add the flavors of coconut or extra virgin olive oil into the mix.
Maple Almond Granola
Prep time: 5 minutes
Cook time: 35 minutes
Ingredients(Makes about 3 cups):
2 1/2 cup oats*
6 Tablespoons maple syrup
2 Tablespoons neutral flavored oil
1/4 teaspoon salt
1/4 teaspoon cinnamon
1/3 cup raisins
1/4 cup + 2 Tablespoons shaved almonds
*Make sure these are certified gluten-free if you're dealing with a gluten allergy.
Method:
Preheat your oven to 325 degrees.
In a large bowl, mix together the oats, maple syrup, oil, salt, and cinnamon.
Lay the oats out in a 1/2-inch thick layer on a baking tray. Bake for 30-35 minutes until the oats are crispy and toasted, occasionally breaking the granola with a fork or other utensil while it bakes.
Remove the granola from the oven and let it cool completely.
In a separate bowl, combine the granola, raisins, and almonds and toss together until completely mixed.
Store in an airtight container at room temperature.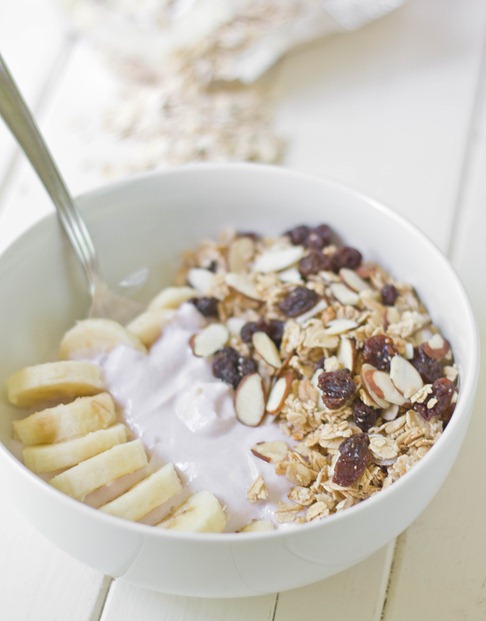 You can toast the almonds for an extra level of nuttiness before adding them to the granola. I'd also suggest adding almond extract to the raw oats before baking for a kick of flavor but it's not necessary.