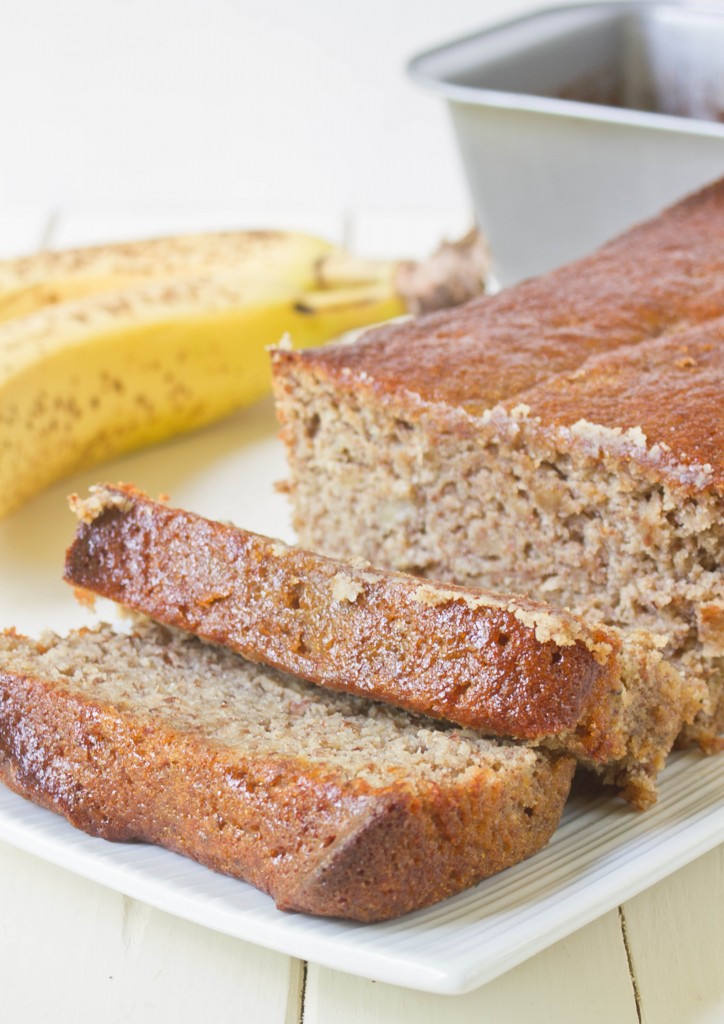 The last time I was looking through my recipe pages, one thing really struck me: I had no recipe for gluten-free banana bread. I thought that couldn't be. If that was the case, it meant I hadn't made banana bread in over 2 years, which seemed ridiculous because I can still clearly remember how soft and sweet and spicy and moist good banana bread should taste.
Somehow that was true and I realized I really needed to get with the program. As soon as some bananas turned brown, I mashed them up and made them into banana bread. Even without the gluten, this bread holds its shape with each thick, dense, moist and chewy slice and the flavor has just the right amount of spice and sweetness.
While I think coconut flour could make a texture slightly similar to regular banana bread, I used only almond flour in this loaf because I know what a hassle it is to go out and have to buy 15 different kinds of flour. I used vegetable oil but melted coconut oil would add a great boost of flavor and be slightly more healthy.
Almond Flour Banana Bread
Prep time: 15 minutes
Cook time: 55 minutes
Ingredients(Makes 1 loaf):
1 1/2 cups almond meal or almond flour

4 eggs

1/4 cup oil

3/4 cup light or dark brown sugar

3 medium bananas, mashed(about 3/4 cup banana puree)

1 teaspoon vanilla extract

3/4 teaspoon cinnamon

1/2 teaspoon nutmeg

3/4 teaspoon baking powder

1/2 teaspoon salt

1/2 cup walnuts(optional)

1/2 cup chocolate chips(optional)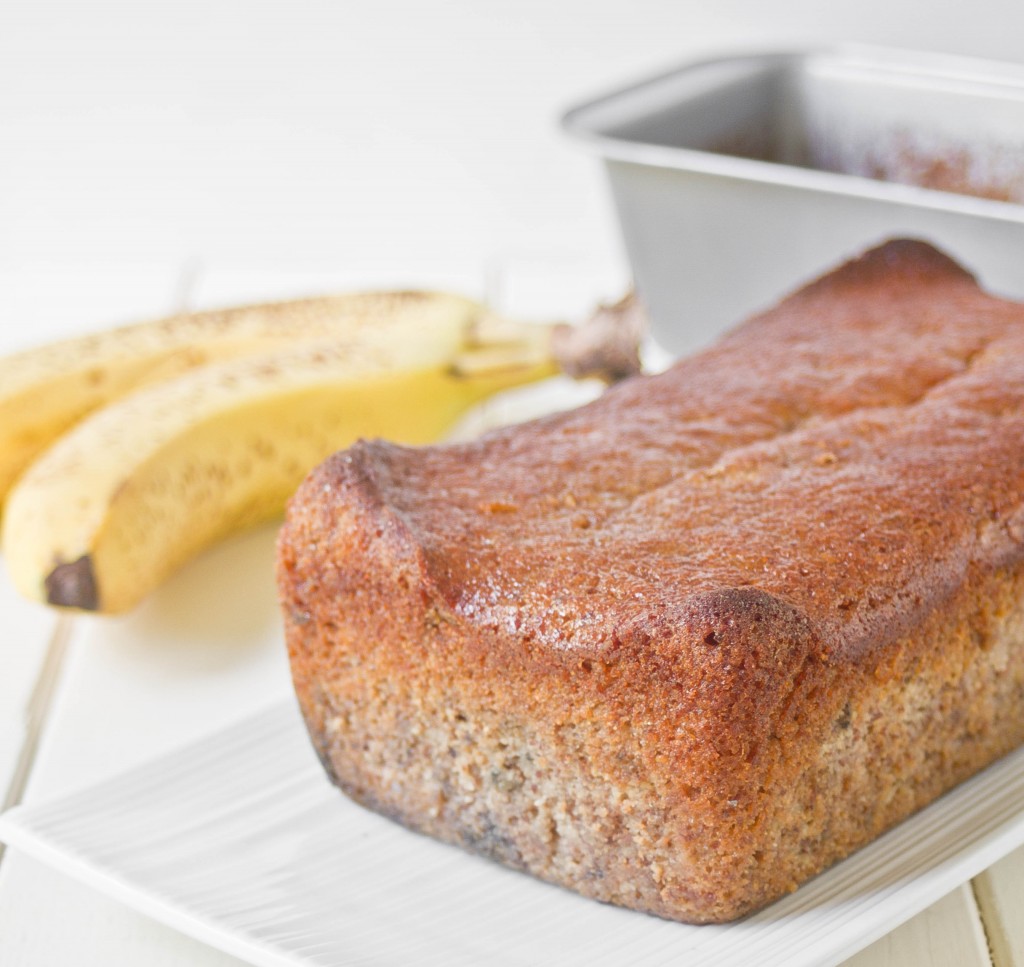 Method:
Preheat your oven to 350 degrees.

In a large bowl, mix together the almond flour, eggs, oil, sugar, mashed bananas, vanilla, cinnamon, nutmeg, baking powder, and salt until there are no clumps.

Fold the walnuts, chocolate chips, or any other mix-ins you might want into the batter.

Lightly grease a 5 x 10 or similar sized loaf pan and pour in the batter.

Bake for 55 minutes or until a cake tester inserted in the center comes out clean.

Remove from the oven and let cool completely before slicing.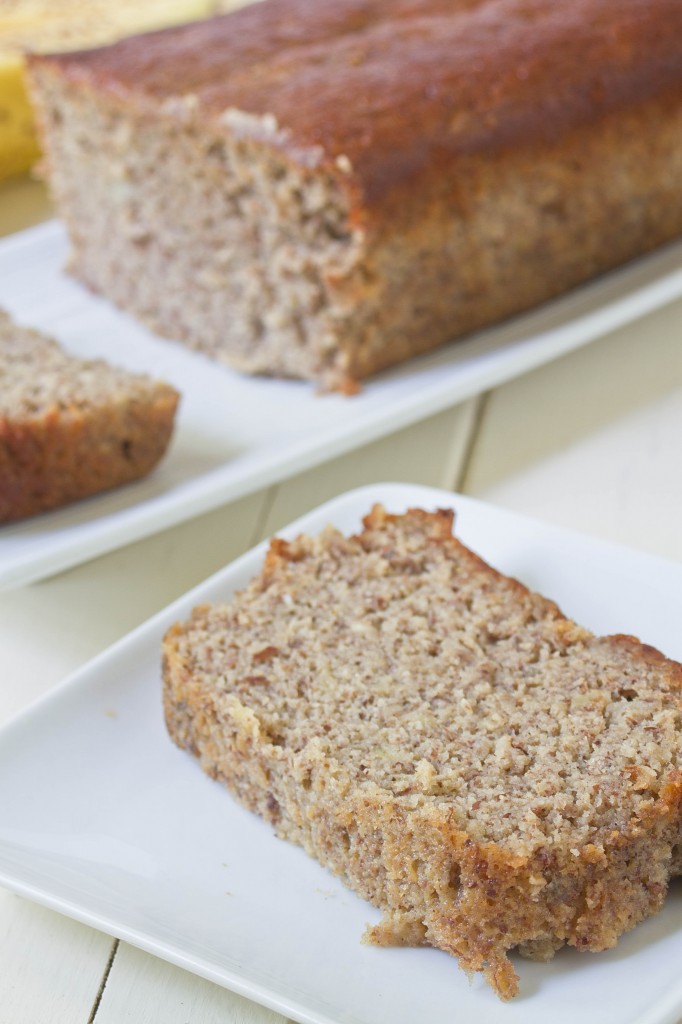 This is really great with butter, peanut butter, chocolate hazelnut spread, or even all on its own. You should keep it wrapped up in the refrigerator in between meals so it lasts longer.