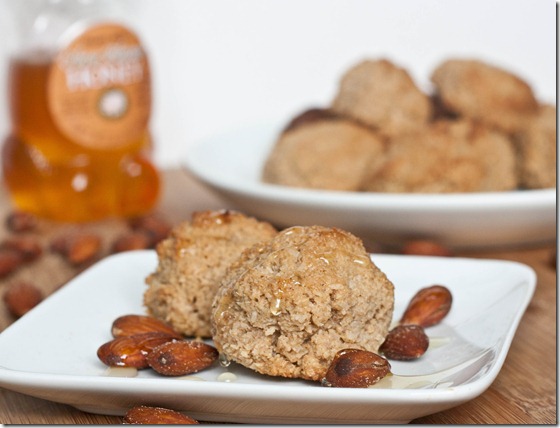 Cookie recipes can be hard sometimes. You need to preheat the oven, mix the ingredients in a certain order, chill and slice the dough sometimes—it's usually more work than I want to do for a quick sweet fix.
I love macaroons since they're about as easy a cookie as you can make and still have a satisfying dessert to bite into. As a bonus, they're naturally gluten-free and have a healthy dose of fats and fiber. It's even more fun when you make them extra big like they just came from a bakery and eat them warm.
You could try to make these with an egg substitute, but definitely use some sort of binder since the almond butter alone isn't really enough to hold them together.
Honey Almond Macaroons
Prep time: 10 minutes
Cook time: 15 minutes
Ingredients(Makes about 1 1/2 dozen):
2 cups unsweetened shredded coconut
1/2 cup almond butter
1/4 cup honey
1 egg
1 teaspoon vanilla extract
Method:
Preheat your oven to 350 degrees.
Combine all of the ingredients in a bowl and mix thoroughly.
Either fill an ice cream scoop with dough and release as mounds on a lined baking tray OR roll balls of dough in your hands, flattening one side and placing it on the baking tray.
Bake for 15-17 minutes until the outside has browned slightly.
Remove from the oven and let cool.
These aren't too sweet, so I like a little extra honey drizzled on top. They'd be perfect for dessert with some tea or coffee.