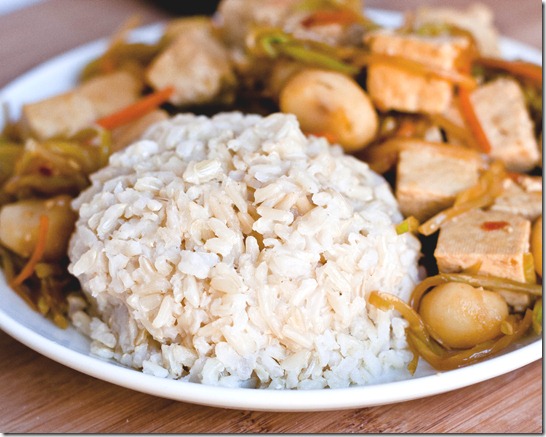 I never really liked rice. Growing up we would have Chinese takeout at least once a week—usually Friday nights—and the last thing I would touch would be the rice. It always tasted so plain. I even bought a rice cooker and for a year never made rice in it; why would I?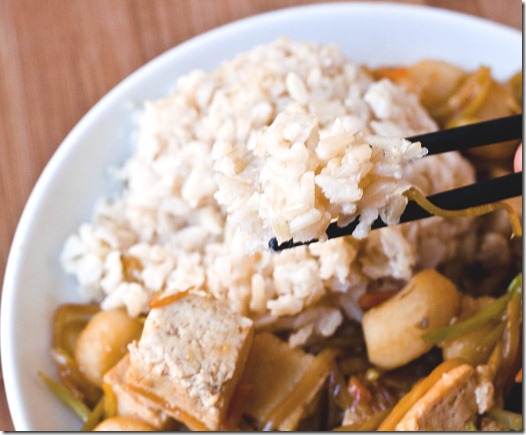 That's probably because all the rice I had tried was just rice—nothing added to it—and that's just not good. Add a little seasoning, however, and rice goes from a side dish to a star on the plate.
Seasoning rice is so easy and just requires a few pantry staples. The flavor is similar to the seasoned rice in sushi rolls. And because the sugar makes the rice sticky, it's easier to eat with chopsticks! I used brown basmati rice because that's what was on hand, but you can use brown or rice, long or short grain.
How To Season Rice
You'll need:
2 cups cooked rice
2 Tablespoons sugar
1 1/2 Tablespoons unseasoned rice vinegar*
1/2 Tablespoon Sesame oil
1/2 teaspoon salt
*Can use white vinegar in a pinch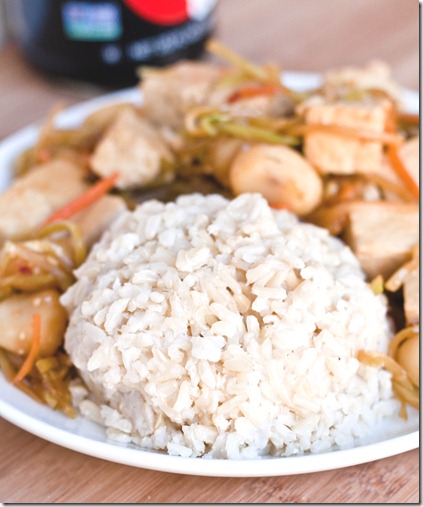 Method:
Heat up the rice in a pot or microwave if it's not already hot.
Add in the sugar, vinegar, sesame oil, and salt and mix thoroughly.
Scoop onto plates and serve hot.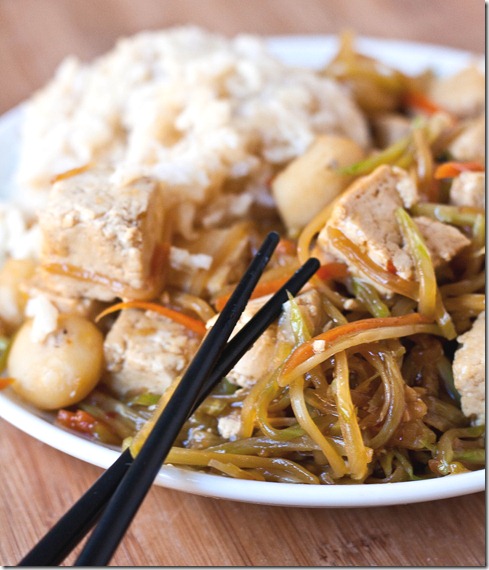 Once you've mastered making delicious rice, everything else on the plate instantly tastes better, too. You can mix in whole sesame seeds or chili powder for a stronger flavor if you'd like.