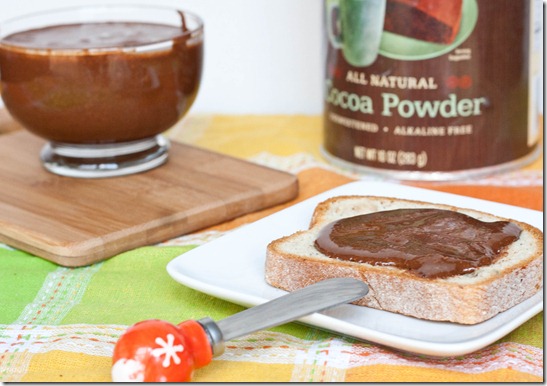 As sacrilegious as it sounds, I've never really understood the fuss over Nutella. It just tastes syrupy sweet to me and I'd rather have a bar of milk chocolate than that.
I have had a few good chocolate hazelnut spreads, like Justin's which is one of the best. I could sit down and eat a jar of it with a spoon. It actually tastes like hazelnuts since they're the first ingredient and that's what makes it so irresistible. But it's also way out of my price range. Why pay for it when making your own is so much cheaper?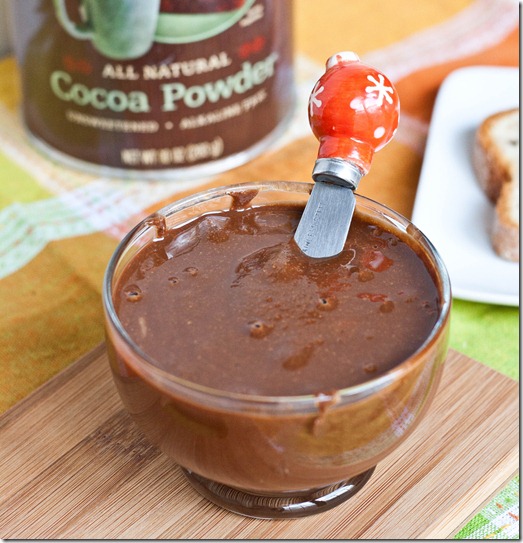 This tastes very similar to the Justin's chocolate hazelnut butter since the number one ingredient is hazelnuts. It's very loose at room temperature; keep it refrigerated for something closer to the texture of a no-stir peanut butter.
DIY Nutella
Prep time: 10 minutes
Cook time: 0 minutes
Ingredients(Makes about 1 1/4 cups):
2 cups(8oz) hazelnuts*
1/2 Tablespoon oil
1/4 cup cocoa powder
3 Tablespoons powdered sugar
1/4 teaspoon salt
*You can use raw or roasted, skin on or off. Ones that have been roasted with the skin off will probably blend into a butter the fastest.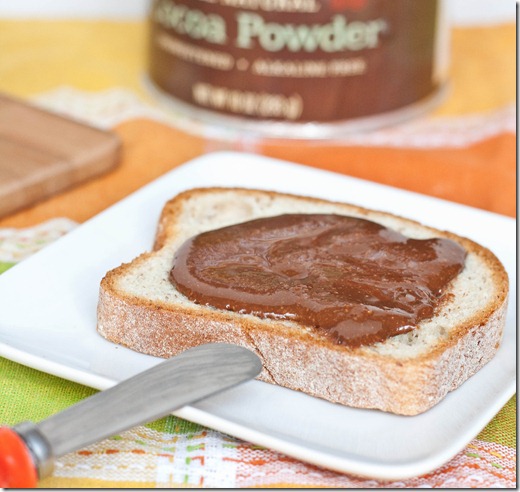 Method:
Combine the hazelnuts and oil in a food processor and process until it forms a smooth hazelnut butter.
Add in the cocoa powder, powdered sugar, and salt and keep mixing until it's uniform in texture.
Scoop into a container and keep refrigerated when not eating.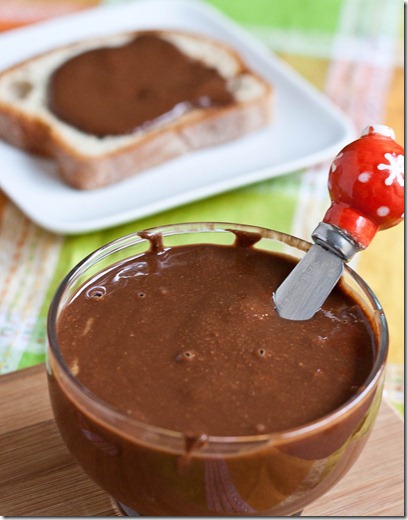 Next time I make this I plan on doubling the recipe; this just wasn't enough to last very long around here.