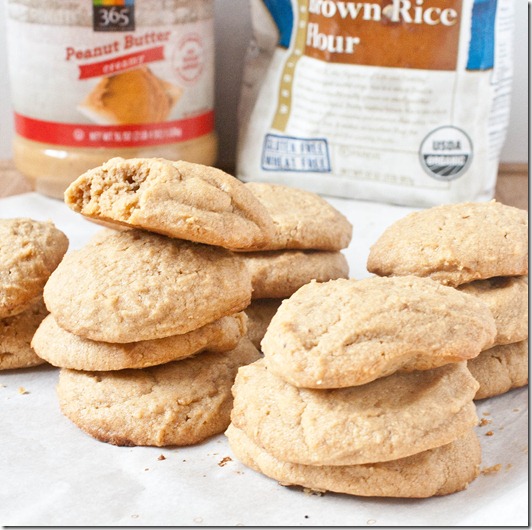 Well I made it 4 days into December before breaking down and making Christmas cookies. I couldn't hold up to the pressure any longer.
The truth is I'm not the biggest cookie fan. I have my favorites(like peanut butter cookies) but on the whole would rather have something else. One cookie I love is the peanut butter cookie from Wildflour Bakery which is gluten-free and vegan. It's so sweet and soft and falls apart in your mouth. I thought I might try to make a cookie like theirs; this isn't nearly the same, but I like it in its own respect which is why I'm posting the recipe. It's less sweet but much more peanut buttery; it almost tastes like eating a spoonful of peanut butter in cookie form.
This recipe can easily be made vegan by using a dairy-free butter substitute. I would not recommend subbing in coconut oil for the butter in a 1:1 ratio because they do not act the same in baking and I can't say for how it would turn out.
Egg-Free Peanut Butter Cookies
Prep time: 30 minutes
Cook time: 16-18 minutes
Ingredients(Makes about 1 1/2 dozen cookies):
1 cup no-oil added peanut butter

1/4 cup butter

3/4 cup maple syrup

3/4 cup brown rice flour

1/4 cup tapioca starch(or corn starch)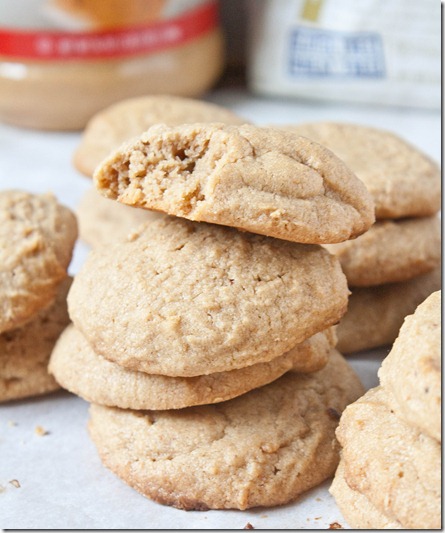 Method:
Preheat your oven to 350 degrees and line a couple baking trays with parchment paper.

Beat together all of the ingredients. Put the batter in the refrigerator of freezer to harden until you can handle the dough and roll it into balls.

Once the dough has reached that stage, scoop the dough and roll it into balls. Place the balls about 2 inches apart on the baking trays.

Bake for 16-20 minutes until the outside is golden. The cookies will still be very soft to the touch when they're done.

Remove the cookies from the oven and let them cool completely before handling. As they cool, the outside will harden up and make them less fragile.

Store sealed in an airtight container at room temperature when not eating.