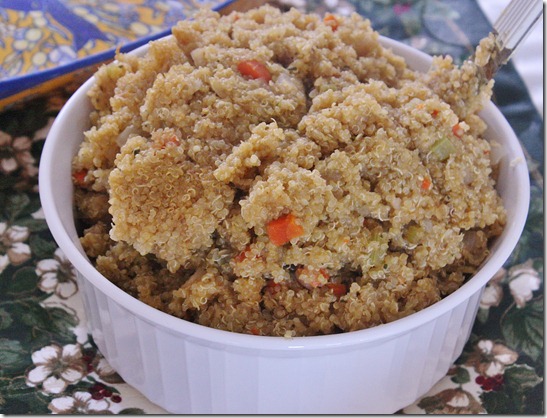 Since I eat quinoa all the time, I get asked a lot what recipe should somebody who's not really a fan of quinoa try to get themselves to like it. This is that recipe.
I made this last Thanksgiving and then again for Christmas Eve since it was such a hit. If you've never seen 80 year old aunts nudging each other to get the serving spoon for more quinoa, it's quite hysterical. The only difference I made this year was using oil in place of butter and vegetable broth for chicken broth so that this was both vegan and gluten-free. You won't miss the white bread in this untraditional stuffing.
If you want to save some time and chopping, you can buy pre-diced mirepoix at most grocery stores like Trader Joe's nowadays.
The Best Quinoa Dressing
Prep time: 5 minutes
Cook time: 20 minutes
Ingredients(Makes 8 servings):
2 cups quinoa, rinsed
4 cups vegetable broth(or chicken broth)
2 medium carrots, diced
2 stalks of celery, diced
1 yellow onion, diced
2 tablespoons olive oil
1 tablespoon parsley
1/2 tablespoon rosemary
1/4 cup cane sugar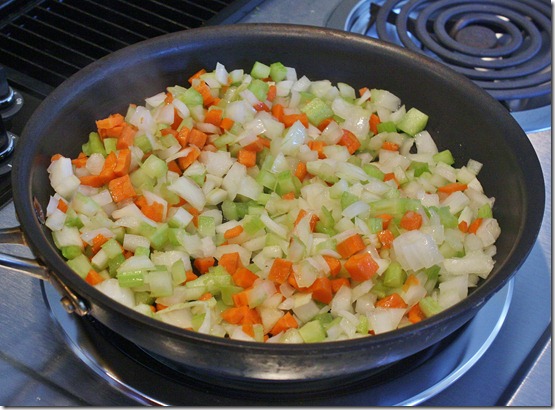 Method:
Bring the quinoa and broth to a boil in a large pot. Cover the pot and turn off the heat, letting the quinoa sit to absorb the water.
In a pan, sauté the onion, celery, and carrots in 2 tablespoons of oil until the onions are translucent and the carrots have cooked through.
When the quinoa is fully cooked, add in the sautéed vegetables, sugar, and herbs. Mix those in while fluffing the quinoa.
Move to a serving bowl and serve warm.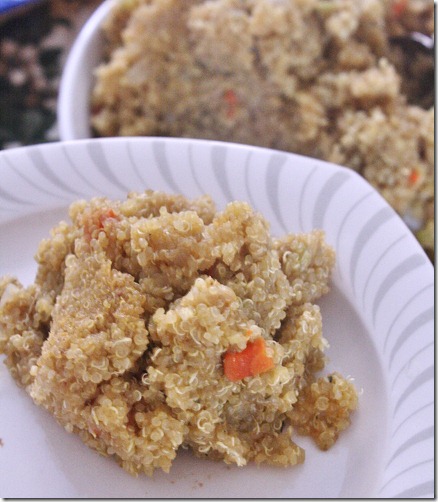 I've never been so happy for Thanksgiving leftovers.