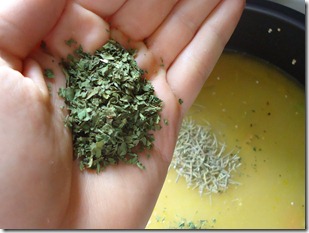 I'd rather not oversell anything. Sure, the cake I baked for Thanksgiving was great, but I've ate better. And This fudge is ridiculously tasty and easy, but it's not going to win a state fair competition in the south. However, I have to make an exception for this recipe, because I really do think it's the best quinoa around, or at least that I've ever seen and tasted. This replaced white bread stuffing at our table for a gluten-free alternative and was eaten up by everyone. It was the first of the leftovers to go. Clearly, it's a winner. So try this and I assure you you won't be sorry.
The Best Quinoa Dressing
Ingredients(Makes 8 servings)
2 cups quinoa, rinsed
4 cups chicken broth
2 medium carrots
3 stalks of celery
1 yellow onion
2 tablespoons cooking oil
1 tablespoon parsley
1 tablespoon rosemary
3/4 teaspoon salt
1/4 teaspoon black pepper
1/4 cup cane sugar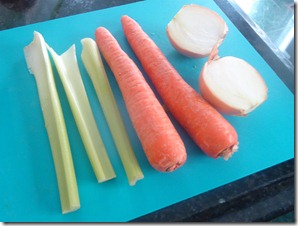 To start, dice your vegetables into bite-sized pieces. Once diced, add them to a large pot to sauté over low-medium heat in some cooking oil until soft and translucent(about 10 minutes).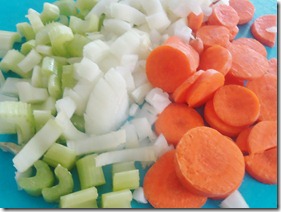 When the vegetables have been cooked, add in the quinoa, chicken broth, and all the seasonings except for the sugar. Bring the broth to a bubble, cover with a lid, and turn off the heat. After 15-20 minutes, the quinoa should have absorbed all the broth. If not, turn the heat on medium to boil off the rest of the liquid.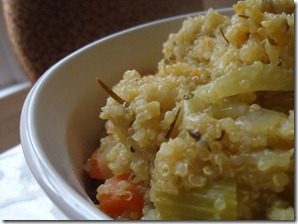 At the end of cooking, add in the sugar and fold it in while fluffing the quinoa. Transfer to a large dish and serve hot. It also tastes just as good reheated.
Try it; love it; eat it all up. You won't find a better quinoa recipe around, I promise.