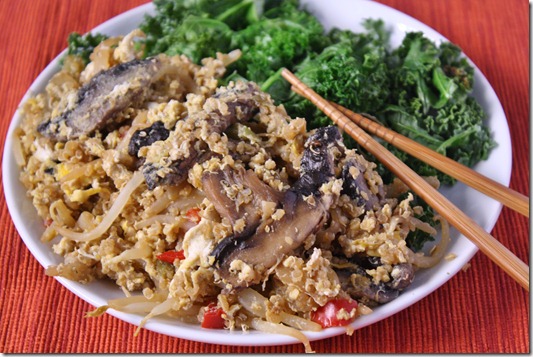 Or really fried quinoa. But what's the difference?
I love mushrooms but don't buy them much since they're not much to eat on their own. I had some leftover this week and thought I'd add them to a stir fry to lend a "meatiness" to it. I don't think mushrooms remind me all that much of meat; I think they remind me a whole lot of mushrooms. But that's OK because I like mushrooms.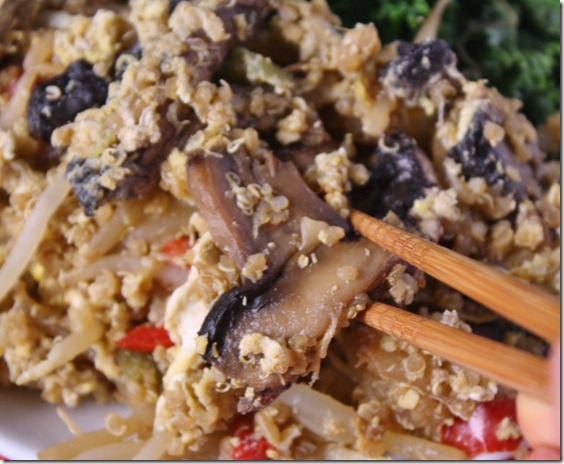 Mushrooms are prized in Asian dishes because they're high in umami, or what I'd probably butcher by calling savoriness. Sautéing the mushrooms in oil helps to bring out this flavor and spread it through the whole dish which elevates the flavor. I like mine best with some red chili flakes to add a level of spiciness.
Fried Rice With Mushrooms
Prep time: 5 minutes
Cook time: 15 minutes
Ingredients(For 2 people):
2 large portabella mushroom caps, sliced
1 Pepper, diced
2 Tablespoons sesame oil, divided
3 Tablespoons soy sauce, divided
1 cup cooked rice(or quinoa)
2/3 cup bean sprouts
1 Tablespoon vinegar
1 Tablespoon sugar
4 eggs(optional)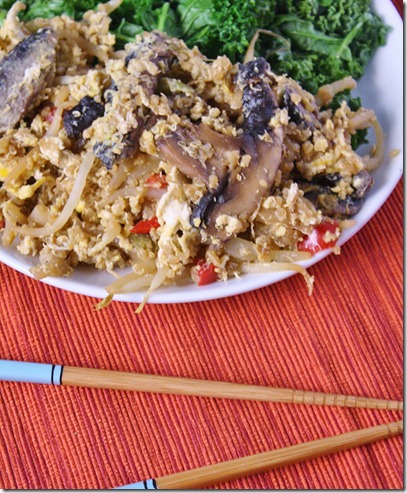 Method:
Heat up 1 Tablespoon of sesame oil and 1 1/2 Tablespoons of soy sauce in a large pan over medium-high heat. Once heated, toss in the mushroom slices and diced pepper and sauté until golden, about 5 minutes.
Add in the rice, bean sprouts, vinegar, sugar, and the rest of the sesame oil and soy sauce and mix all of the ingredients together.
Continue cooking until most of the liquid has been absorbed or evaporated away, also about 5 minutes.
Crack in the eggs if using and mix them in with the rice. Cook until the egg has cooked through.
Plate and serve hot.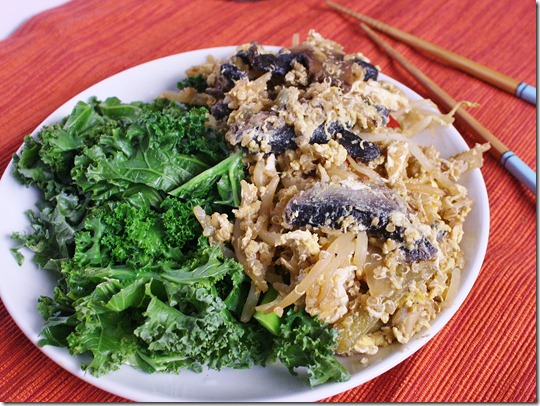 I served this with some steamed kale to bring color to the dish. You can leave the eggs out and make this vegan, adding in tempeh for extra protein or not. I like adding eggs because it's a cheap way to add bulk to a meal.