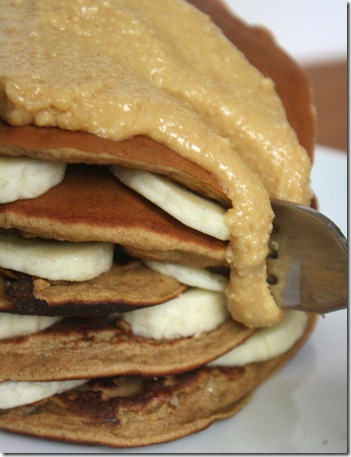 I've been waiting all week to share these. They aren't some of the best gluten-free pancakes I've ever had, or vegan or banana. They're just some of the best pancakes I've ever had—period. The banana sweetens these perfectly without added sugar, and the cinnamon adds a nice warm touch. They go especially good with a dollop of melting butter toffee peanut butter.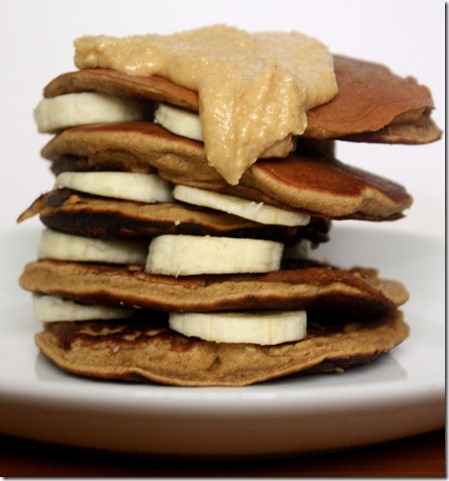 Like my other pancake recipe, these use chickpea flour, which is a great gluten-free alternative to wheat flour. It has high protein and fiber contents making it a healthy breakfast that will fill you up and not have you crashing by 10am. I'm able to find it cheapest in my regular grocery store(Hannafords) in the natural/organic section for less than $4 a bag.
Gluten-Free Banana Pancakes
Prep Time: 5 minutes
Cook Time: 10 minutes
Ingredients(makes 1 serving):
1/3 cup mashed banana(about 3/4 a medium-sized banana)
1/2 cup chickpea flour
1/4 teaspoon cinnamon
1/4 teaspoon baking soda
1/4-1/3 cup water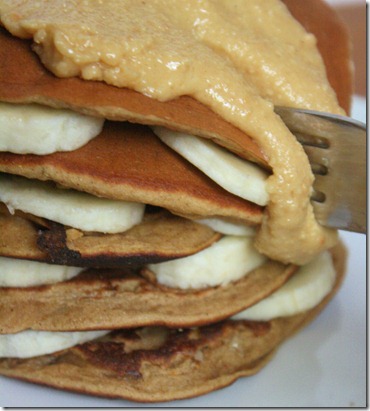 Method:
In a mixing bowl combine the mashed banana, chickpea flour, cinnamon, baking soda and 1/4 cup water and mix.
Add more water if necessary to get the consistency somewhere between thick-runny and runny.
Preheat a non-stick pan over medium heat.
Scoop about 1/4 cup batter into the pan for each pancake. Only cook 1 or 2 at a time to avoid overcrowding.
Cook on one side until the top is bubbly, then flip and cook for about another minute. Repeat until all the batter is used.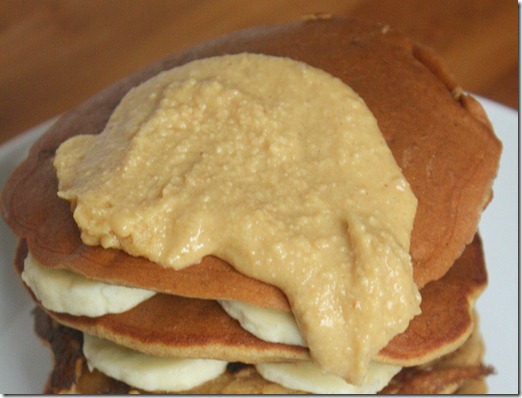 Serve with maple syrup, peanut butter, bananas, blueberries—whatever, it will all be good.