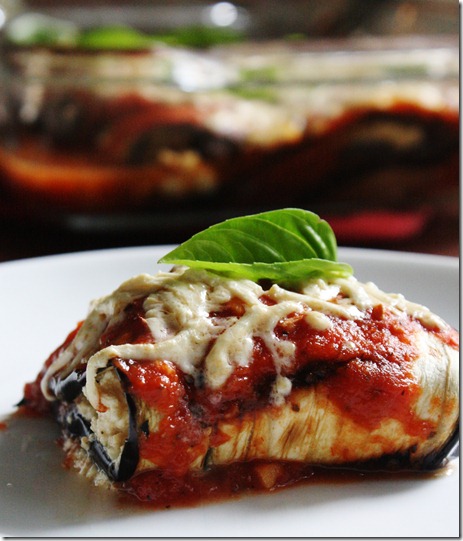 Last Wednesday was my father's birthday so I took it upon myself to make dinner for my family. Of course, since I was the one cooking I subjected everyone to the hippy vegan rabbit food I usually eat. Thankfully my family is willing to try anything, especially if it's Italian, so I tried a vegan/vegifull version of an Italian favorite: Stuffed Italian shells.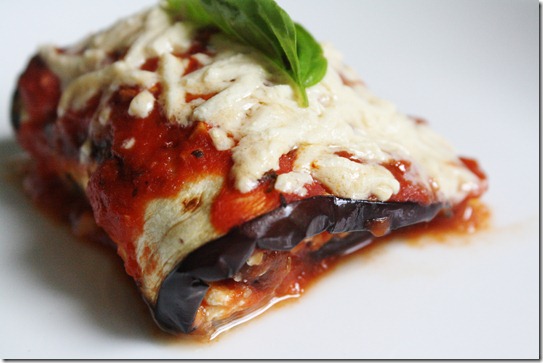 Not only were these delicious and a hit, they were also a lot healthier than I even intended for them to be. The grilled eggplant, replacing breaded and fried eggplant, adds a smoky, charred flavor to the sauce. And the beans in the tofu filling give a good meaty texture contrast. It's not something I'd throw together on a weeknight, but even so it couldn't have been much easier to assemble and bake.
Grilled Eggplant Rollatini With Ricotta and Fava Bean Filling
Ingredients(Makes 4 servings):
1 large eggplant, sliced lengthwise 3/4 centimeter thick
3/4 cup tofu ricotta
1 cup fava beans
2 cups marinara sauce
3/4 cup vegan mozzarella shreds(I used Daiya)
Fresh basil for garnish
Oil for greasing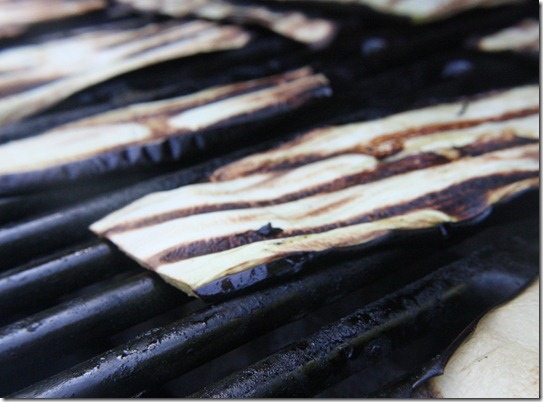 Toss the eggplant slices in oil and grill over high heat until soft and pliable. Remove after grilling both sides and let cool slightly before handling.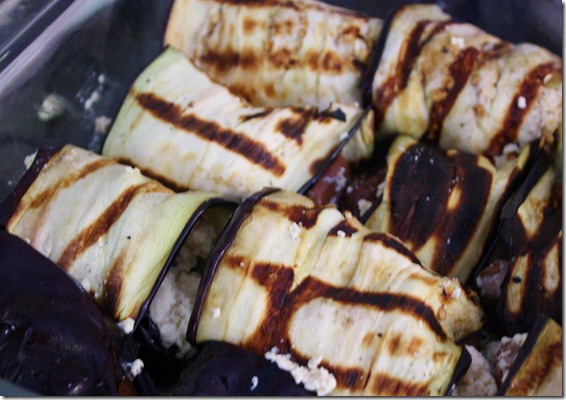 Preheat your oven to 350 degrees. Mix the fava beans and ricotta and scoop a couple tablespoons of the filling into the middle of each eggplant slice. Roll up the eggplant and put them end-side down into a baking pan packed together.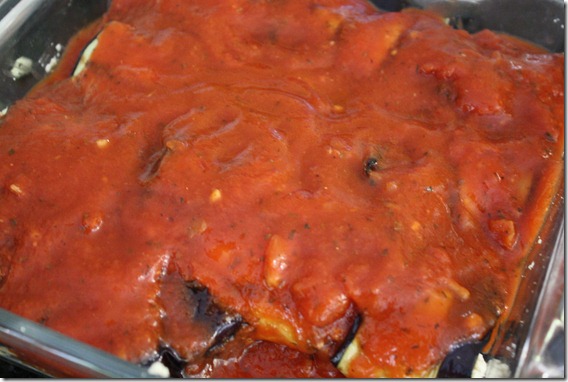 Cover the eggplants in marinara sauce and then a layer of cheese.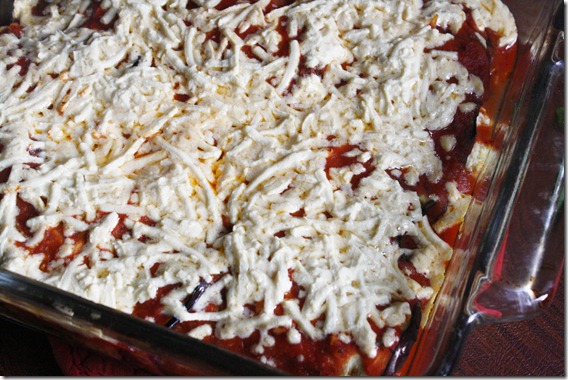 Bake until the cheese is melted and bubbly—about 15 minutes.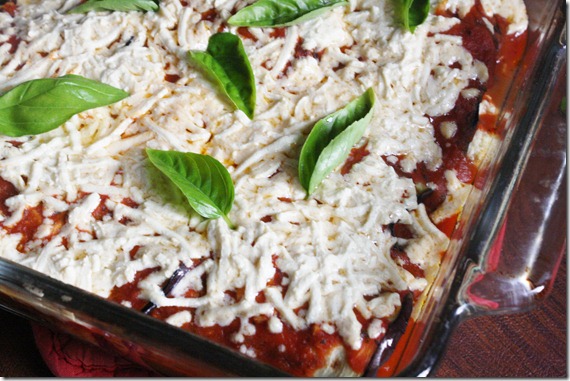 Finish with fresh herbs and serve hot.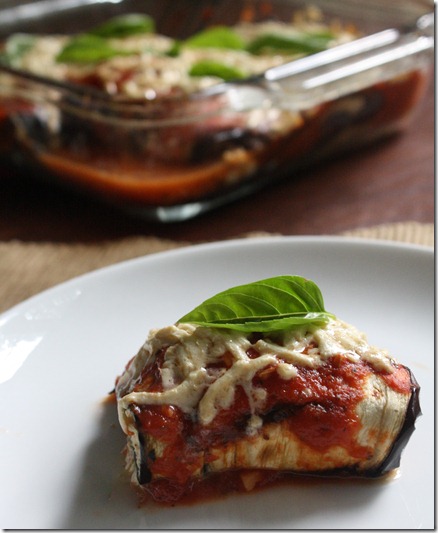 This is Italian comfort food at its finest. The melted cheese was like the frosting on the cake. We easily demolished the pan. You could of course use regular cheese and make this a delicious vegetarian dish, too. Whatever you use, just don't skimp on it.