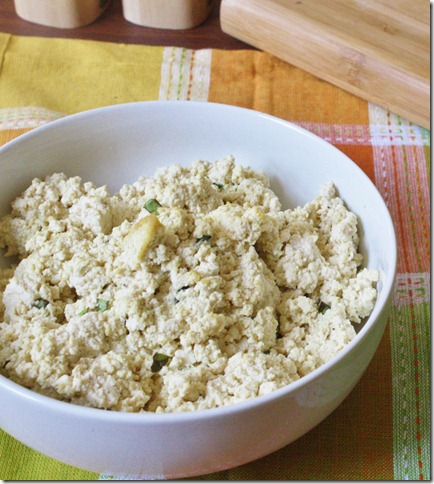 For whatever reason, I've never loved cheese. If I did, I probably would have gotten my fingers caught in more mouse traps as a child. So giving up cheese along with dairy was never hard, but last Summer I tried this Whole Foods recipe for a vegan "ricotta" and really loved it. The herby, seasoned flavor far exceeded any "real" cheese I'd ever tried. For whatever reason I forgot about it for a year and just decided to make it again this week with a few tweaks.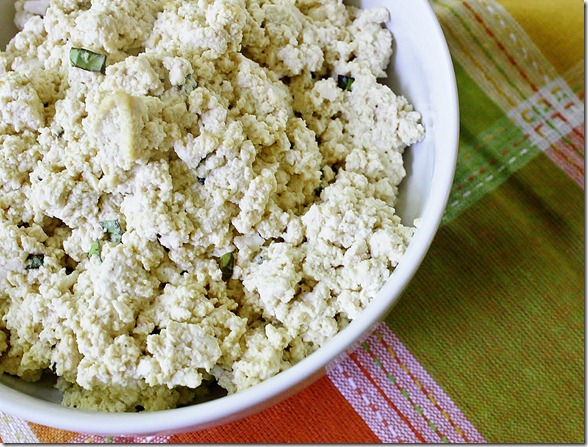 Making your own cheese substitute has advantages and disadvantages compared to store brands. Since it's tofu-based, this recipe is higher in protein than most fake cheeses. And the addition of fresh herbs and seasoning creates an unparalleled flavor. Since it doesn't have a bunch of funky ingredients and stabilizers, it won't melt like other fake cheese. But is that really such a bad trade off?
Tofu "Ricotta" Cheese(adapted from this recipe)
Ingredients:
1 block extra firm tofu

2 Tablespoons tahini

1/4 teaspoon onion powder

1/4 teaspoon garlic powder

1/4 cup nutritional yeast

1 Tablespoon lemon juice

1 Tablespoon fresh chopped basil

1/2 teaspoon salt + more to taste

1/4 teaspoon black pepper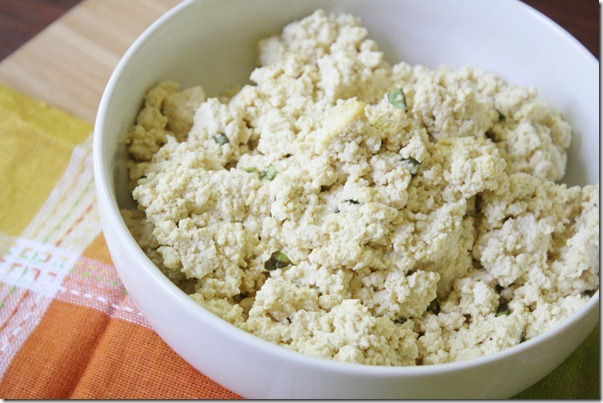 Combine all of the ingredients together in a large bowl. Using a fork, press into the tofu block breaking it up into smaller clumps and mixing it with the other ingredients. Continue this until the ingredients are homogenous and the consistency resembles ricotta cheese. Store in an airtight container in the refrigerator for up to a week.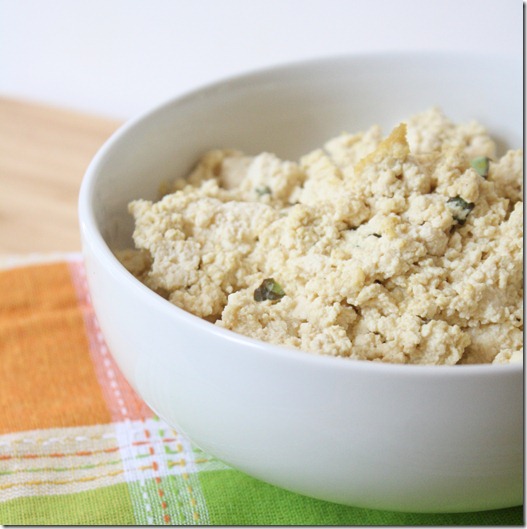 I haven't found many uses for this so far besides eating it straight from the bowl, but I'm sure with time I'll find others. Unless I eat it all straight from the bowl, which is a likely scenario, too.