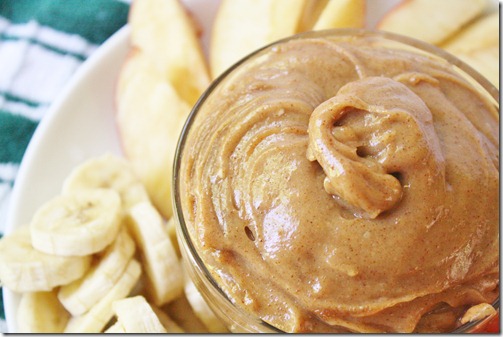 I love recipes that lend themselves to endless variations. Example: Fruity Peanut Yogurt Dip. Even though it's just 3 ingredients, with those you can make countless combinations that taste completely different.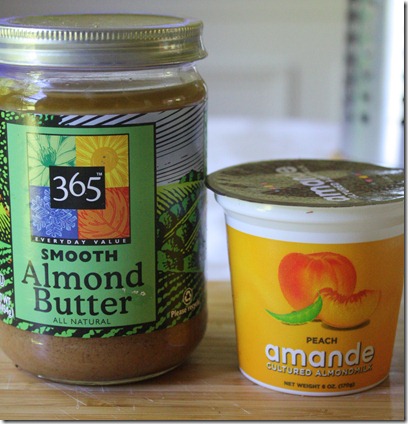 Peach and almond is one of my favorite flavor combination, so this was a no-brainer. I used an almond milk yogurt for my base but you can use any peach yogurt and it will come out just as delicious. Try Greek yogurt for a protein-packed punch.
Peach-Almond Yogurt Dip
Ingredients:
1/2 cup smooth almond butter(preferably unsalted)

1/2 cup peach yogurt(Greek, non-fat, soy, almond—any will do)

1/4 cup powdered sugar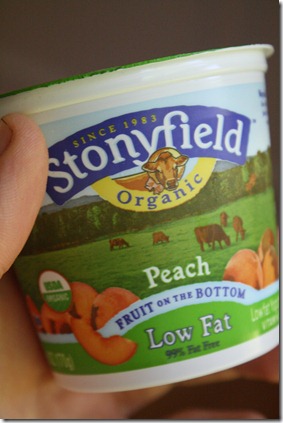 In a small bowl, mix together the yogurt and almond butter. If you're using a fruit on the bottom yogurt, make sure to stir it first so that the fruit is all through the yogurt.
Sift in the powdered sugar and beat until no lumps remain. Scoop the dip into a serving bowl.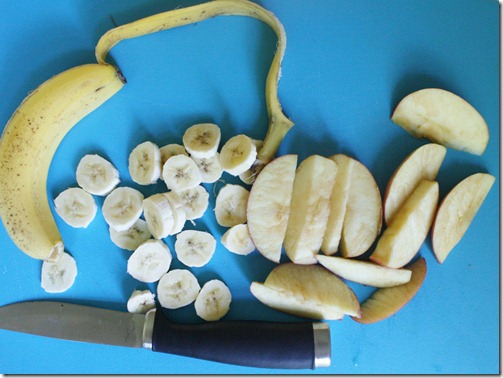 Cut up fruits and vegetables for dipping and serve. Keep leftovers in a covered container in the refrigerator for 2-3 days.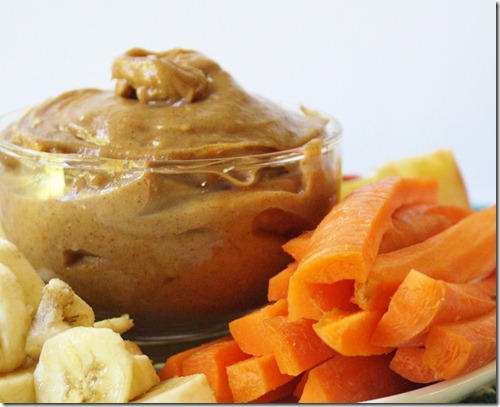 I was really happy with how this tasted. Neither the peach nor the almond stood out over the other; instead it was a perfect blend of flavors. Can you really get better than peaches and almond butter in the Summer time?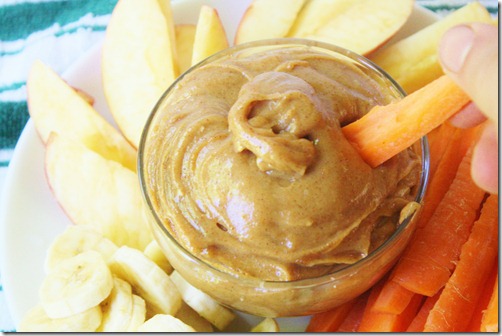 Peaches: Healthy. Almonds: Healthy. Yogurt: Healthy. Peach-almond yogurt dip: Triple healthy, so dip away.