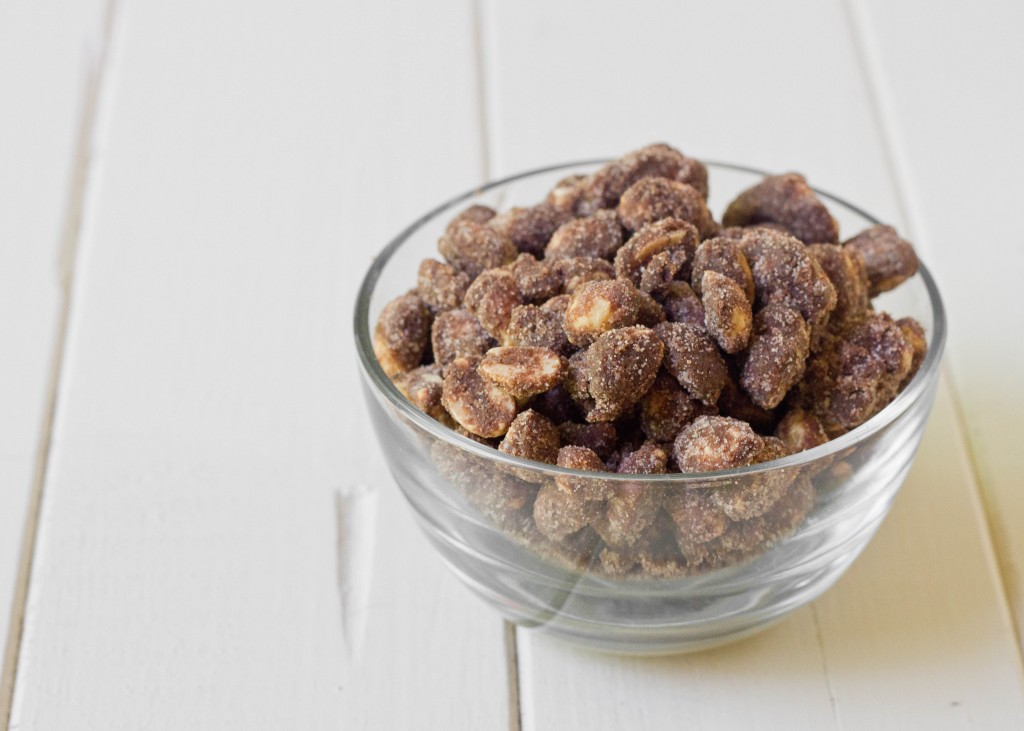 I think it's safe to say most people's favorite part about puppy chow is the peanut butter and the chocolate. Why even bother with the rest then? This recipe features the best part about puppy chow–the sweet chocolate peanut butter coating–on top of peanuts for an extra level of nuttiness and crunch.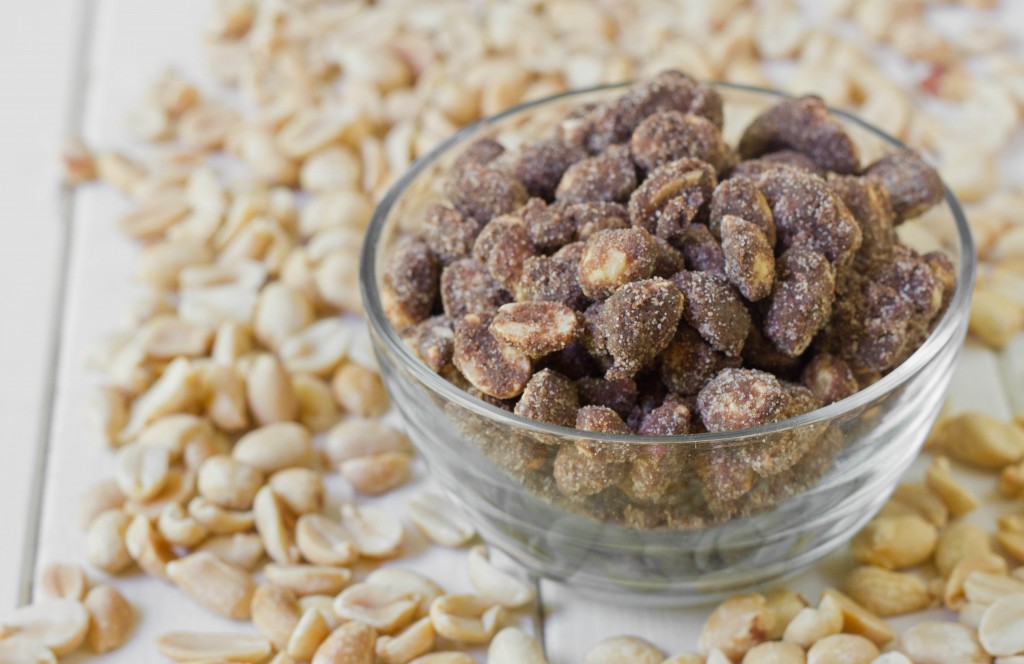 Puppy Chow Peanuts
Prep time: 15 minutes
Cook time: 0 minutes
Ingredients:
1/4 cup no-stir peanut butter

3/4 cup powdered sugar
Method:
Melt the chocolate chips in a microwave or over a double boiler. 

Stir the peanut butter into the melted chocolate to make a smooth and uniform coating.

Pour in the peanuts. Move them around to coat them completely in the peanut butter and chocolate.

Scoop the peanuts into a large sealable bag. Add in the powdered sugar and shake the bag until the peanuts are completely covered.

Store in an airtight container at room temperature for up to 2 weeks.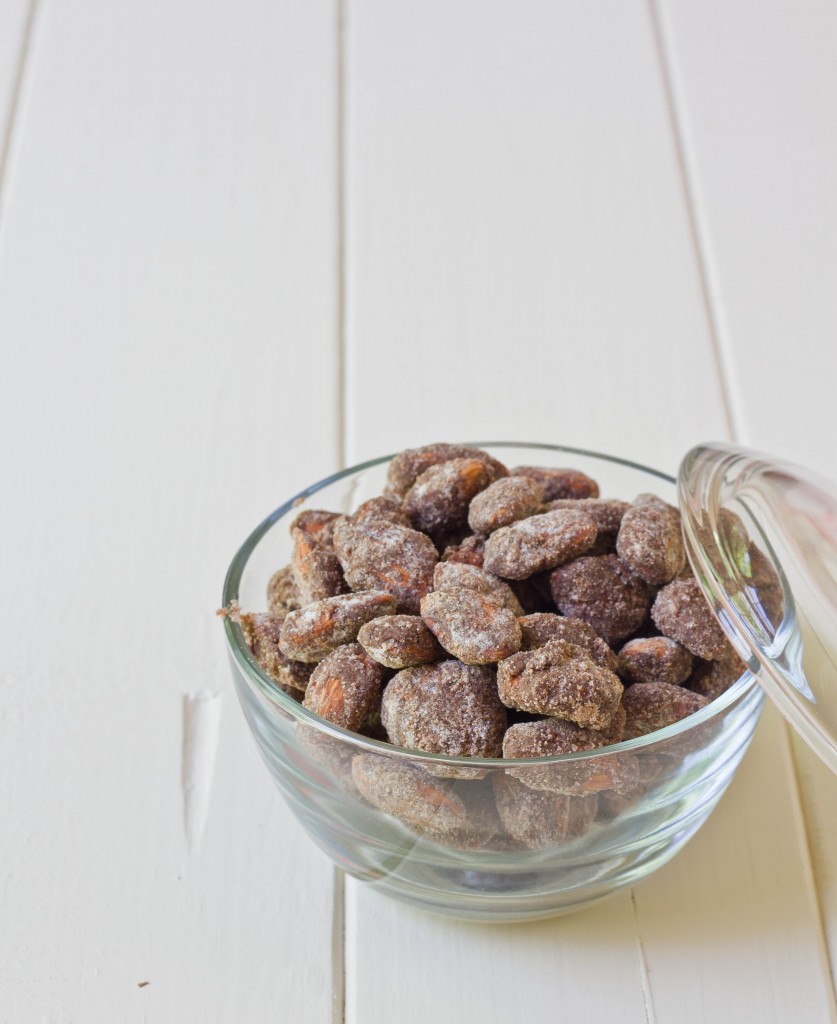 If you like these, you might like almond puppy chow.