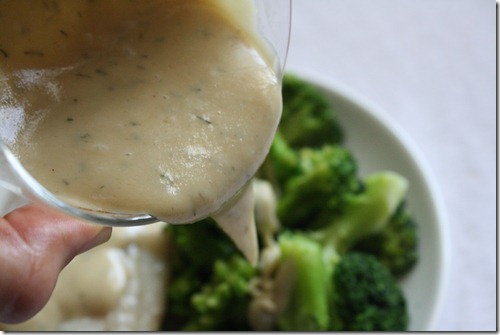 I have a new obsession. It's tahini. I've heard a few other bloggers talk about how good this seed butter is but never picked it up at the store since the only brand I could find was majorly expensive. Luckily, they started carrying a new brand that's much cheaper and I decided to give it a go.
I'm not looking back.
The flavor is very savory, almost bitter, just like you'd imagine sesame seeds to be in concentration. On its own it's a bit much but paired with other flavors it's excellent.
Lemon-Tahini Fish Sauce
Ingredients:
2 Tablespoons tahini
1 Tablespoon lemon juice
1 1/2 Tablespoons neutral oil
1/2 Tablespoon water
2 teaspoons sugar
1/2 teaspoon salt
1/4 teaspoon dill weed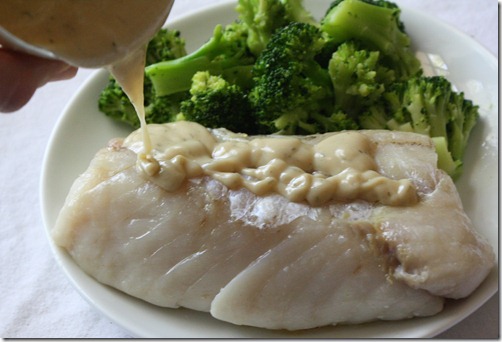 Mix all of the ingredients together until smooth and silky. If the sauce is too thick, add an extra 1/2 a tablespoon of water to thin it out.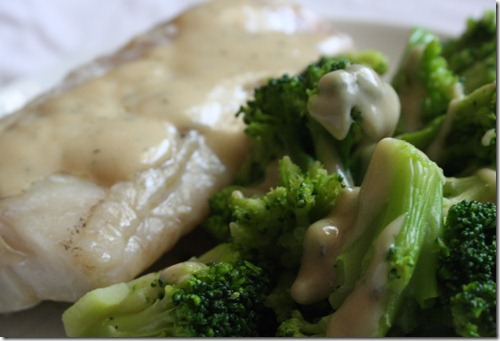 This sauce would be good with:
Any white fish
Tofu
Tempeh
Veggie burgers
Chickpeas
Diced potatoes
And much more. This recipe was a huge success; I can't wait to try more with tahini.