Happy St. Patrick's Day! I thought long and hard about what green recipe to make for today. By luck, I also had a bunch of green beans to cook with and this dish sort of came together itself. You may ask yourself what makes this Irish, to which I would answer the butter, potatoes, and simple seasoning. If that's not stereotypical enough for you, I apologize that I couldn't somehow work Baileys into the recipe; know that it's there in spirit.
Irish Green Beans
Ingredients(Makes 4 servings):
2 Tablespoons butter
2 medium sized potatoes, diced and cooked
1/2lb green beans
3/4 teaspoon salt
1/2 teaspoon black pepper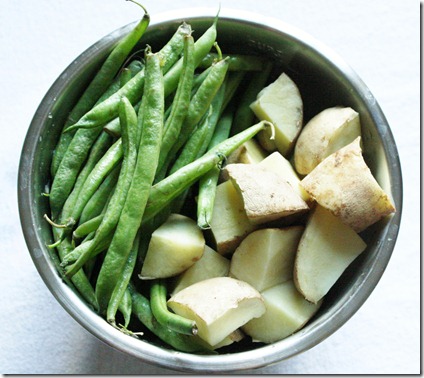 Prepare your ingredients by dicing and cooking the potatoes through. You can boil, bake, or microwave them.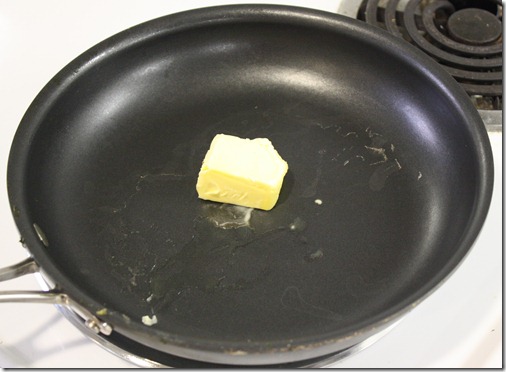 Heat the butter in a large pan over medium heat until melted.
Add in the green beans and potatoes and sauté lightly for about 10 minutes until the butter has coated everything and starts to brown.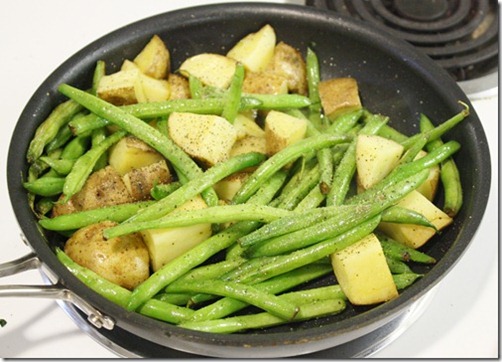 Season the pan with the salt and pepper and toss. Serve hot.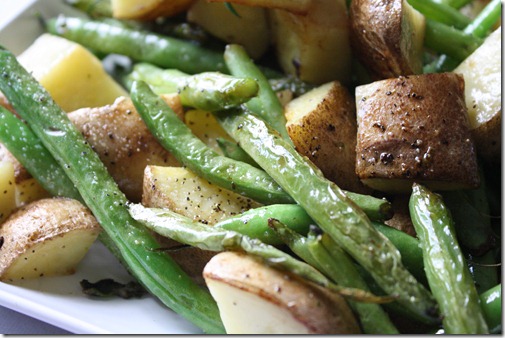 Just when I thought I've eaten potatoes every way, there's a new way to cook them. The butter and black pepper really help to make all the ingredients come together. It's a hearty side dish that stacks up well against any main. So break out the lamb with steamed cabbage and start celebrating St. Patrick's Day(or more likely just these and a beer).