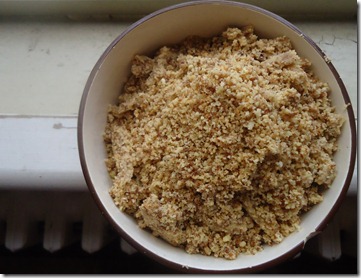 Before I start, I'll answer the obvious question: Yes, it's this simple. Almond flour is a great, gluten-free substitute you can use for baking. Either use it in special recipes or just substitute a quarter of the wheat flour in a recipe for a rich, almond flavor. Making your own is a great way to save money and ensure a fresher flavor, too.
How To Make Almond Flour
Ingredients:
12 oz skin-on almonds, raw or roasted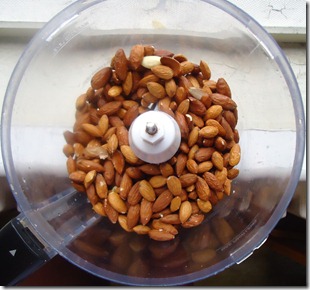 Wash and dry the almonds if they're from a bulk bin or might otherwise be dirty. For a richer flavor, used roasted almonds. Always keep the peels on as this will not only make the flour more nutritious but help ensure it stays a dry, course meal and not turn into almond butter.
Add the almonds to a food processor and process for 30 seconds to 1 minute, until all of the chunks have been pulverized into a smooth meal. Store in a seal-tight bag in the refrigerator until using.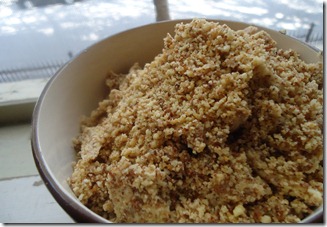 Did I say "simple"? If you're still wondering what to do with almond flour, I wouldn't be opposed to making chocolate hazelnut shortbread with almond flour in place of the hazelnut flour or substitute some almond flour for whole wheat flour in banana bread, not opposed at all.