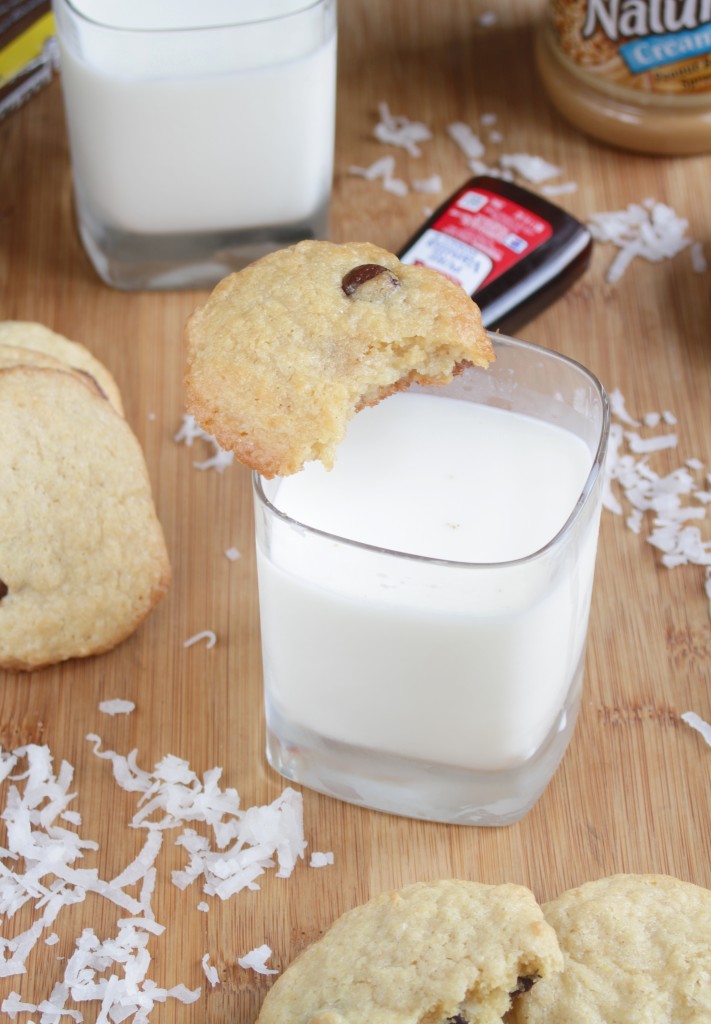 Chocolate chip cookies can be as polarizing as politics. Some like chewy while others like crisp. Should they have nuts in them? Are raisins even a question? Everyone has an opinion.
After Pinterest did a Q&A with me my coworkers were interested to try something gluten-free. One of them asked me if I knew any good cookie recipes for his cousin and it seemed like as good a place to start as any. 
Lucky for me, when I brought them into work they didn't stir up any chewy vs. crispy debates and they were all gone by lunch time–a success! They're more chewy than crispy, not too sweet, and just rich enough to hit all the right notes. It's hard to argue with chocolate chips and shredded coconut.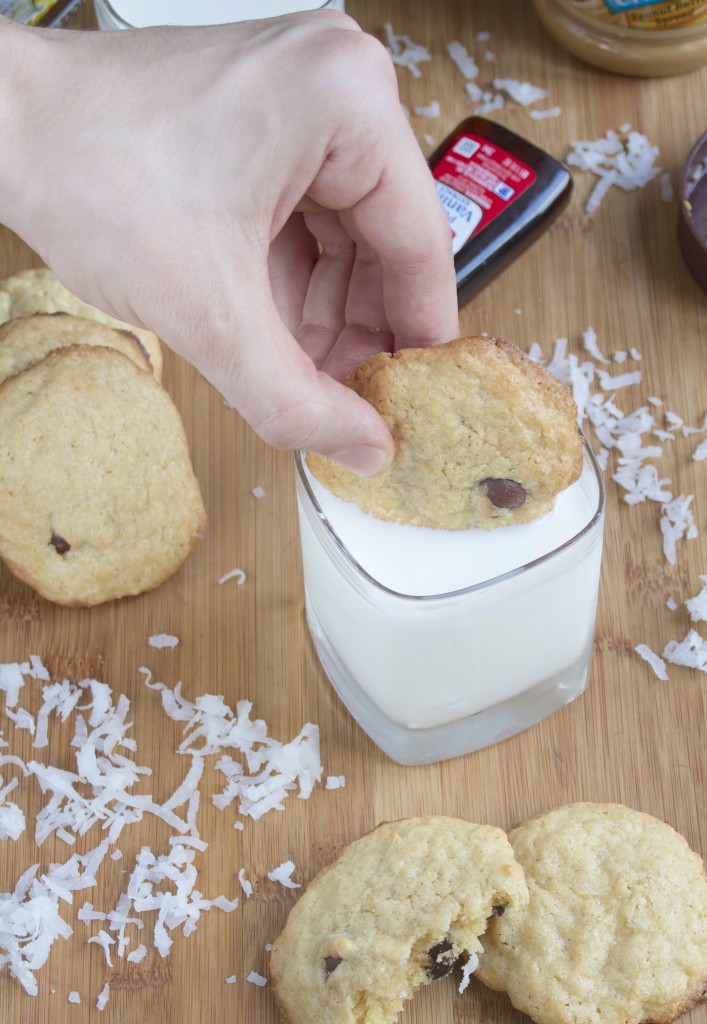 Probably the best thing to keep on hand for gluten-free baking is a bag of gluten-free all purpose flour you can use in recipes without having to mix ten different flours you're not familiar with. I like Bob's Red Mill's but there are tons of different brands out there; try them out and find your favorite.
Gluten-Free Coconut Brownies
Prep time: 15 minutes
Cook time: 10 minutes
Ingredients(Makes 2 dozen cookies):
1 1/2 cup gluten-free all purpose flour

1/4 teaspoon salt

1/2 teaspoon baking powder

3/4 cup sugar

2 large eggs

1 teaspoon vanilla

1/2 cup butter, melted

1/4 cup peanut butter

1/2 cup sweetened shredded coconut

1/2 cup chocolate chips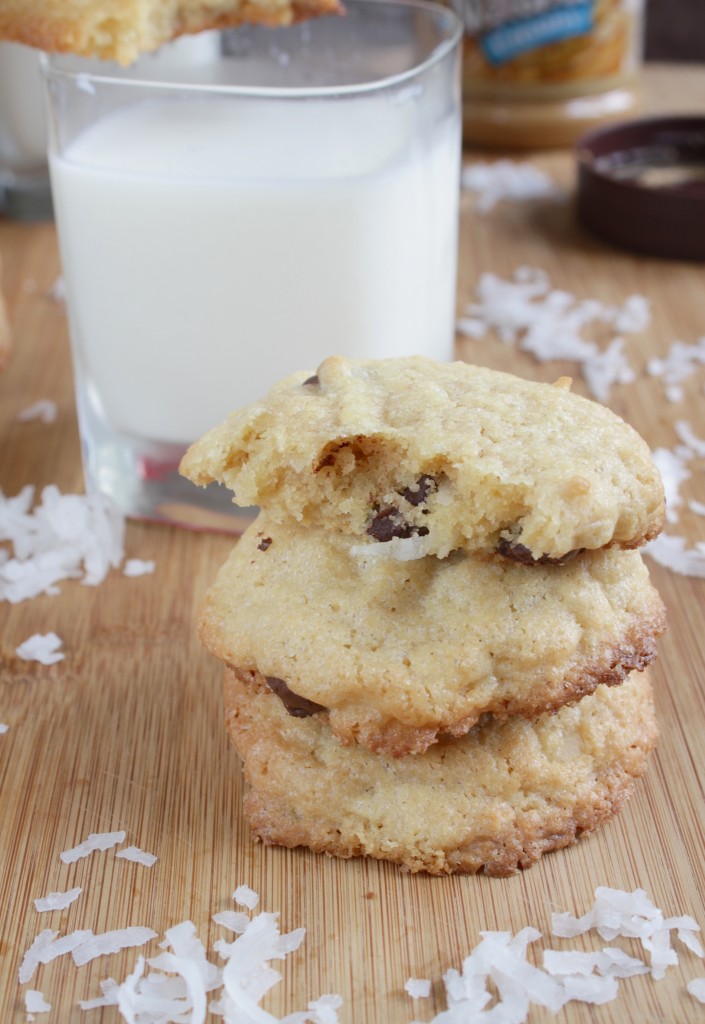 Method:
In a large bowl, mix together your flour, salt, baking powder, and sugar.

Add in the eggs, vanilla, peanut butter and melted butter and mix.

Add in the shredded coconut and chocolate chips and continue mixing until it forms a thick dough. If your dough is too dry add milk by the tablespoon until it's just wet enough to stick together.

Put the dough in your refrigerator and preheat your oven to 375 degrees.

After 15 minutes of chilling, roll the dough into 1-inch balls.

Put the doughballs onto a non-stick baking tray and bake for 10-12 minutes until the edges brown.

Remove from the oven and let sit for 20 minutes before trying to move.

Store in an airtight container at room temperature.