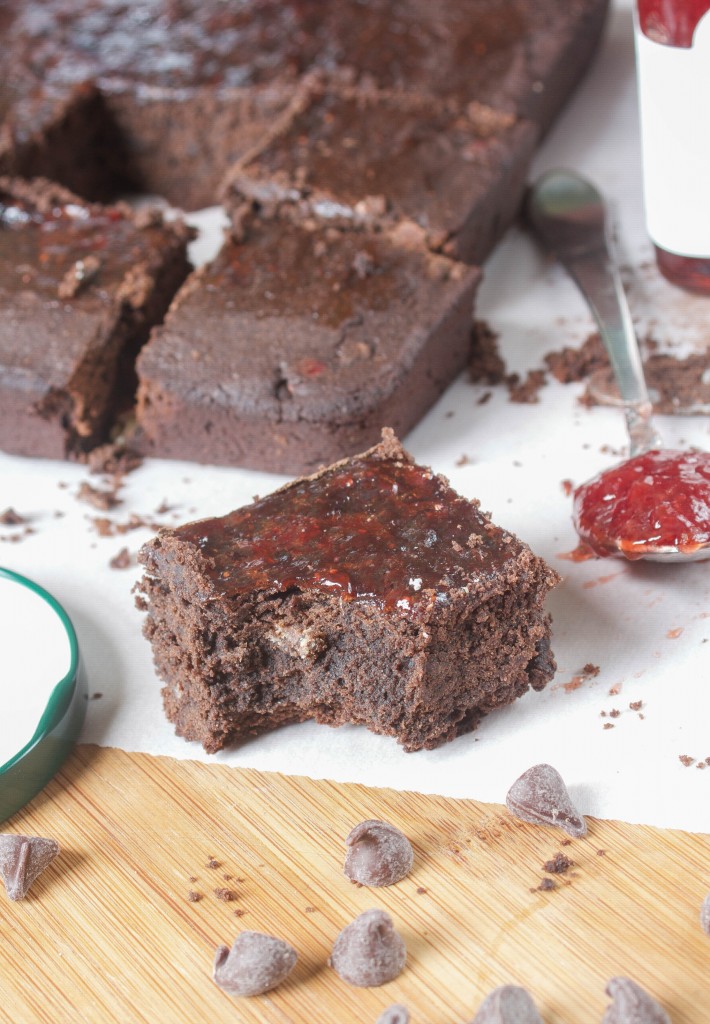 When you're gluten-free, picking through Ben & Jerry's flavors just isn't as exciting. I'm sure that they make amazing cookie dough-infused moose tracks with fudge-covered red velvet cake chunks, but I'll never know what that's like. Just when I was ready to stop rifling through their section they came out with their Core flavors and reeled me back in.
I can't get enough of their That's My Jam chocolate ice cream with a core of pure jam. I've always liked the pairing of chocolate and jam before but now chocolate just tastes boring without some preserves spread on top. I tried to make a brownie as close as you can get without visiting the freezer.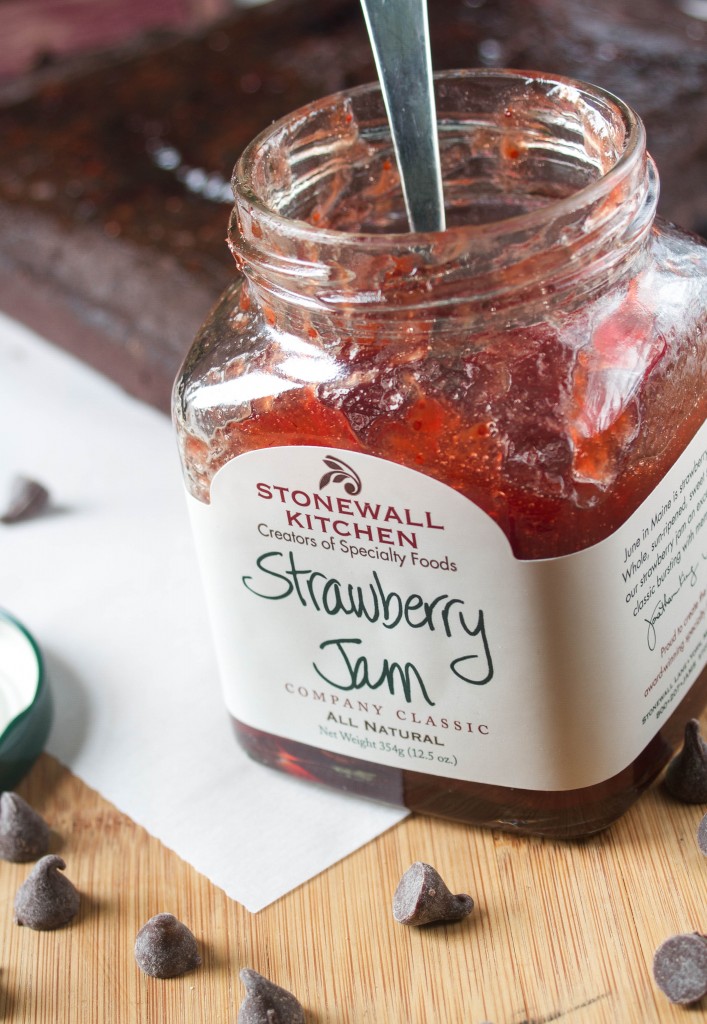 Strawberry Jam Brownies
Prep time: 15 minutes
Cook time: 30 minutes
Ingredients(Makes 1 8 x 8 pan):
1 cup all-purpose or gluten-free flour

2 Tablespoons unsweetened cocoa powder

1/2 teaspoon baking powder

3/4 cup sugar

2 large eggs

1 teaspoon vanilla

4oz baking chocolate

1/2 cup butter

1/2 cup strawberry jam

1/3 cup chocolate chips(optional)

1/4 cup chopped hazelnuts(optional)
Method:
Preheat your oven to 350 degrees.

Mix together the flour, cocoa powder, and baking powder.

Beat in the eggs, sugar, and vanilla until mixed.

In a separate bowl, melt together 4 ounces of chocolate along with the butter.

Slowly pour the melted chocolate and butter into the batter while whisking until fully incorporated. Add in 1/4 cup of jam and the chips and hazelnuts if using and stir until mixed. 

Pour the batter in a greased 8 x 8 pan.

Add the rest of the jam on top of the batter and spread out in a thin layer on top, reaching to all the edges.

Bake for 30 minutes or until a toothpick poked into the center comes out clean. Let these cool completely before cutting in.