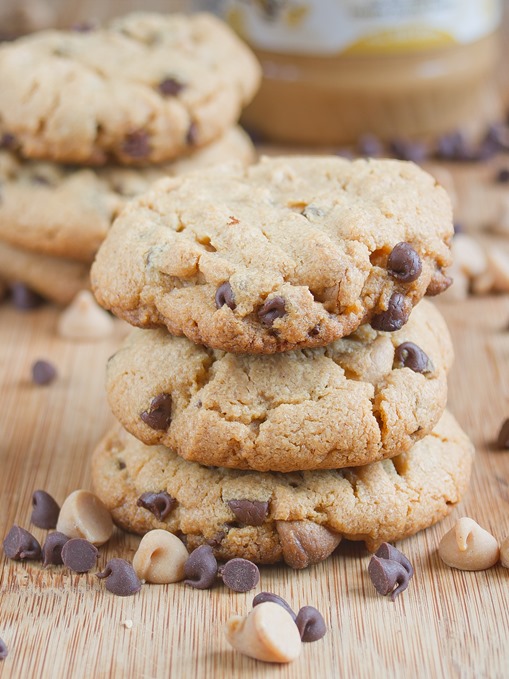 It's a good think I never made a resolution to eat less sugar because if I did I'd be doing horribly at it.
I always like to have something sweet after dinner, whether it's part of a chocolate bar or just a handful of chocolate chips. That's probably why I buy a bag and end up finishing it before actually making a recipe. Oops.
These cookies are simple because all I had this weekend in my pantry was simple ingredients. But simple can be all you need.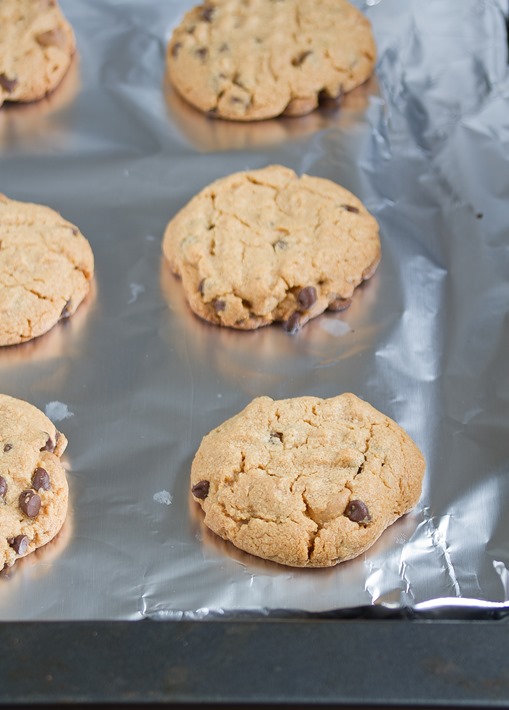 Loaded Peanut Butter Cookies
Prep time: 10 minutes
Cook time: 15 minutes
Ingredients(Makes 18 cookies):
1 cup peanut butter
3/4 cup cane sugar
1 egg
1 teaspoon vanilla extract
1/2 teaspoon baking soda
1/3 cup chocolate chips
1/3 cup peanut butter chips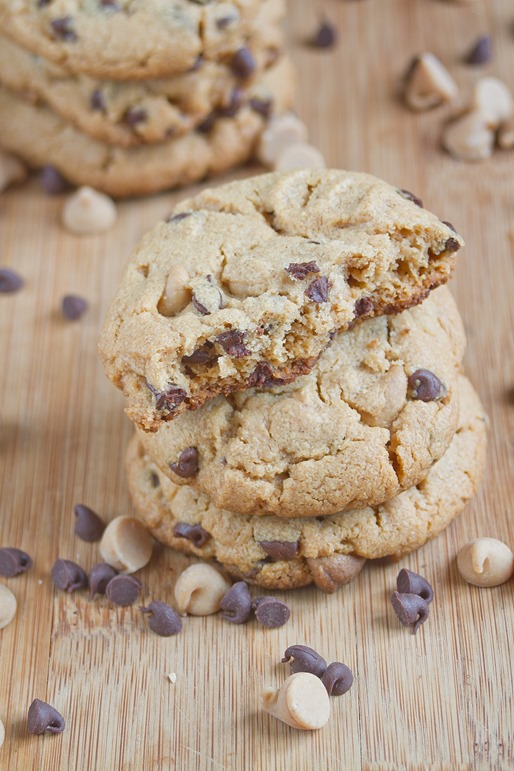 Method:
Preheat your oven to 350 degrees.
In a large bowl, beat together the peanut butter, sugar, egg, vanilla and baking soda.
Fold in the chocolate and peanut butter chips evenly.
Roll the dough into 1-ounce balls. Lightly press down on the balls with a fork in a criss-cross pattern to flatten it to about 3/4-inch thickness.
Bake for 12-14 minutes until the tops are firm to the touch and the edges begin to brown.
Remove the cookies from the oven and let them cool before moving to a separate plate.