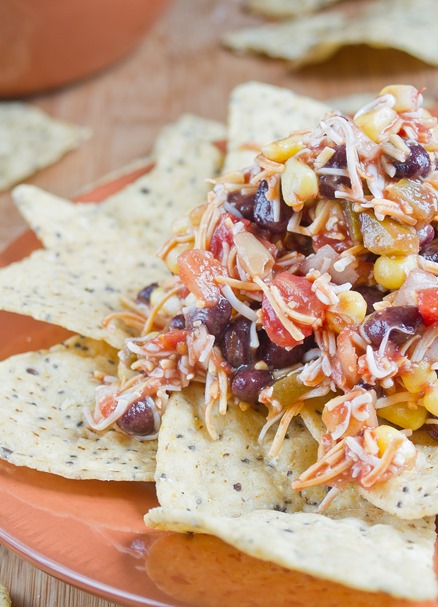 My favorite recipes all have two things in common: They're easy and they're delicious. This one's both.
This dip's about as easy as it comes. There's no cooking or processing. Just mix all the ingredients and voila! (Or whatever the Mexican equivalent of voila is.)
Make sure to soak the onions before adding them to the dip. Soaking them takes away the sharp bite that raw onions have so they don't overpower the rest of the ingredients. You can add some diced avocado in as well for an added touch.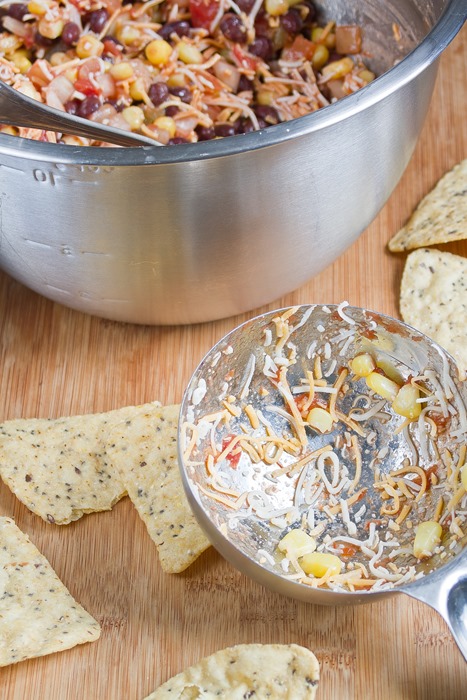 Cowboy Caviar
Prep time: 10 minutes
Cook time: 0 minutes
Ingredients(Serves about 6 people):
1/2 large red or white onion

1 cup black beans

1/2 cup salsa

3/4 cup corn kernels

1 cup shredded Mexican cheese blend

1/2 teaspoon salt
Method:
Dice the onion with a sharp knife.

Soak the diced onion in cold water for 5 minutes to remove the raw onion bite.

While the onion's soaking, mix the rest of the ingredients together in a large bowl.

Strain the water from the onion and add it to the mixture.

Mix well. Serve at room temperature.