Every now and then I find an old recipe on this  from a couple of years ago, poorly written with even worse photos. Especially when it's one I loved I'm always tempted to make it again and give it the recognition it should have.
This recipe's a one food-processor wonder. The ingredient list is a little long, but all you have to do is throw it together, blend it up, and heat to serve—that's it. It's also remarkably creamy and flavorful with a sauce for no fat or animal products in it, so it makes a great, healthy crowd-pleaser.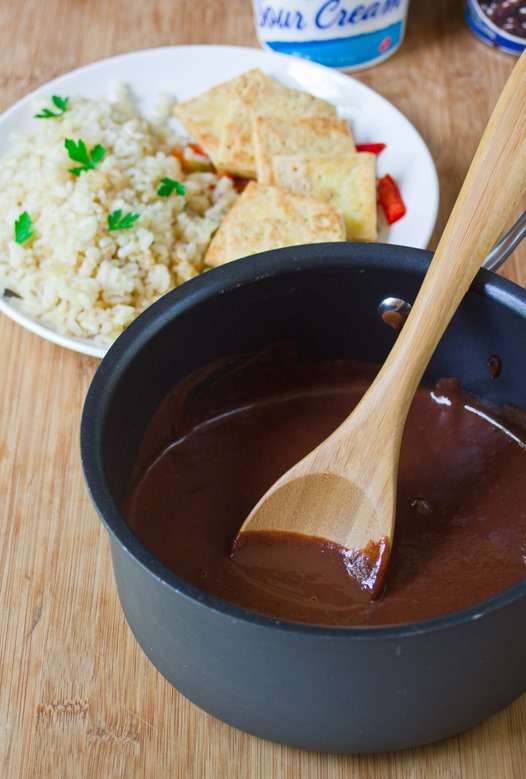 The finished sauce should be slightly spicy with a cool finish. You can adjust it by adding more or less cayenne and chili powder and as always season it to taste.
Black Bean Mole Sauce
Prep time: 5 minutes
Cook time: 0 minutes
Ingredients(Makes about 1 1/4 cups):
1/2 cup black beans, drained and rinsed
2 Tablespoons tomato paste
1 1/2 Tablespoons white vinegar
5 Tablespoons honey
1/4 cup sugar
1 Tablespoon cocoa powder
1 teaspoon sea salt
1/2 teaspoon chili powder
1/2 teaspoon cayenne pepper
1/2 teaspoon garlic powder
1/4 teaspoon paprika
1/4 teaspoon cinnamon
1/8 teaspoon mustard seed
~1/4 cup water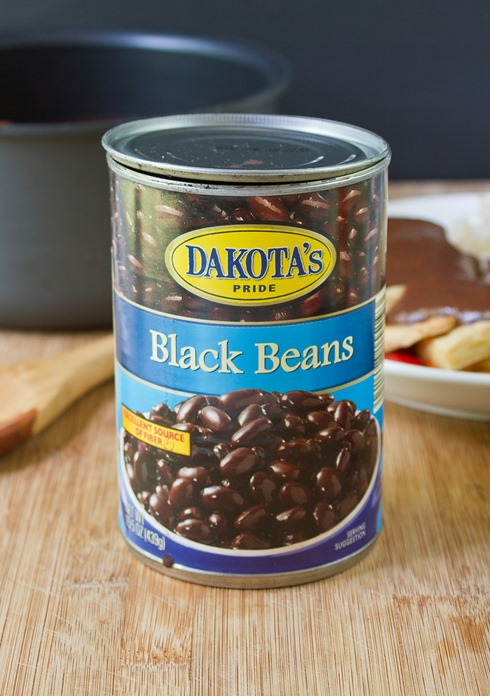 Method:
Combine all of the ingredients except for the water into a food processor and blend until smooth.
Slowly add the water while blending until the sauce reaches a fluid yet thick consistency.
Heat up before serving. Scoop a generous amount over protein like tofu, tempeh, or chicken.