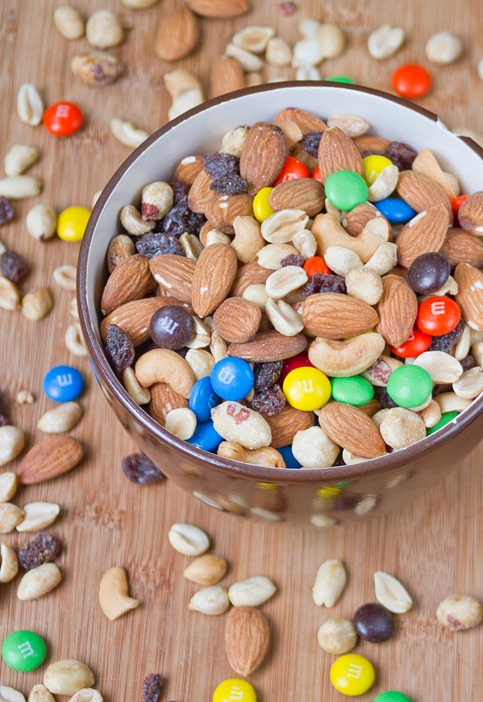 I'm a conservative when it comes to trail mix politics. I won't go near one at the store if it has dried pineapples or brazil nuts; I would say that even pumpkin seeds are pushing it for me. The best trail mix is the simple kind you grew up with.
This is a classic mix with a few different nuts, chocolate M&Ms and of course lots of peanuts. My 5-year old self would probably pick out the chocolate first and leave the raisins behind but I've come to appreciate them more and more.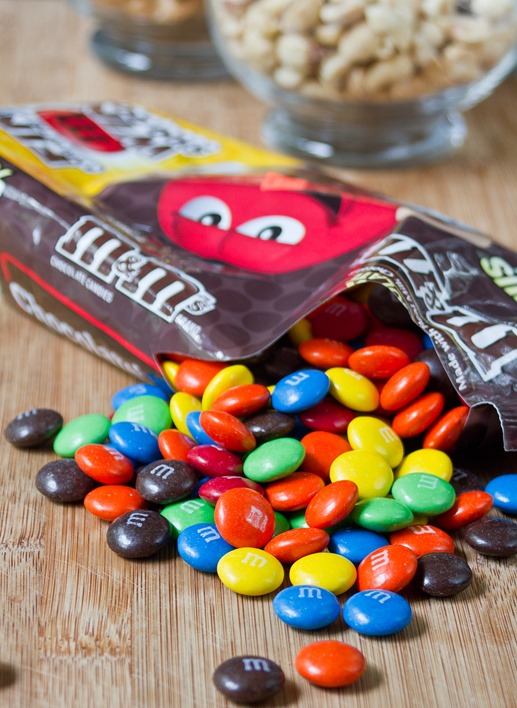 Pay attention to whether the nuts you use are salted or unsalted. I'd recommend only using salted peanuts and unsalted cashews and almonds for the best flavor. Roasted nuts are more traditional but use whichever you think have the best flavor.
Lunch Box Trail Mix
Prep time: 5 minutes
Cook time: 0 minutes
Ingredients(Makes 5 cups or 20 servings):
1 1/2 cups roasted salted peanuts
1 1/2 cups whole almonds
1 cup whole cashews
1 cup M&Ms
1 cup Raisins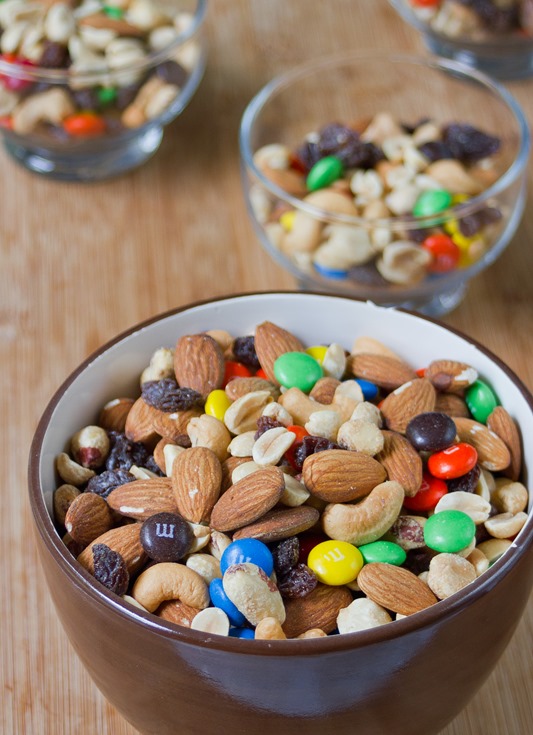 Method:
Combine all of the ingredients in a large bowl and mix well.
Store in an airtight container and keep in a cool place when not eating.