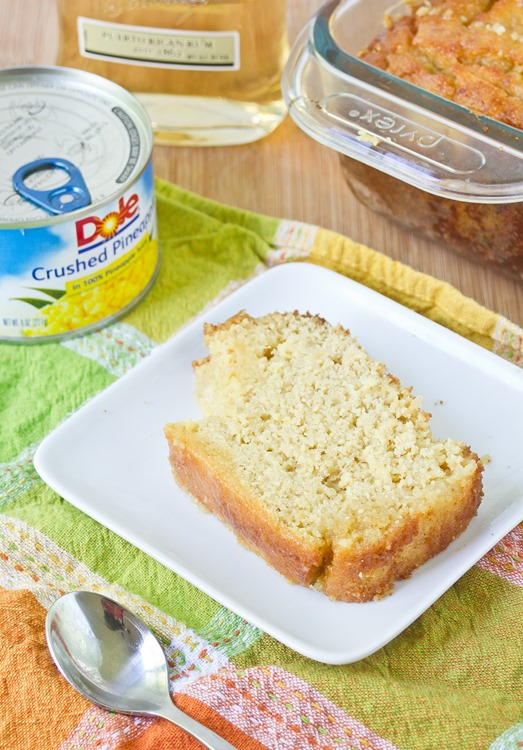 I've been on a sweetbread kick lately. They're a lot more appetizing in the morning than a bowl of hot oatmeal, especially with some cool Greek yogurt on the side. At first I had the idea to make a pineapple loaf but quickly realized it needed a little something extra. And what goes better in the Summer with pineapple juice than rum?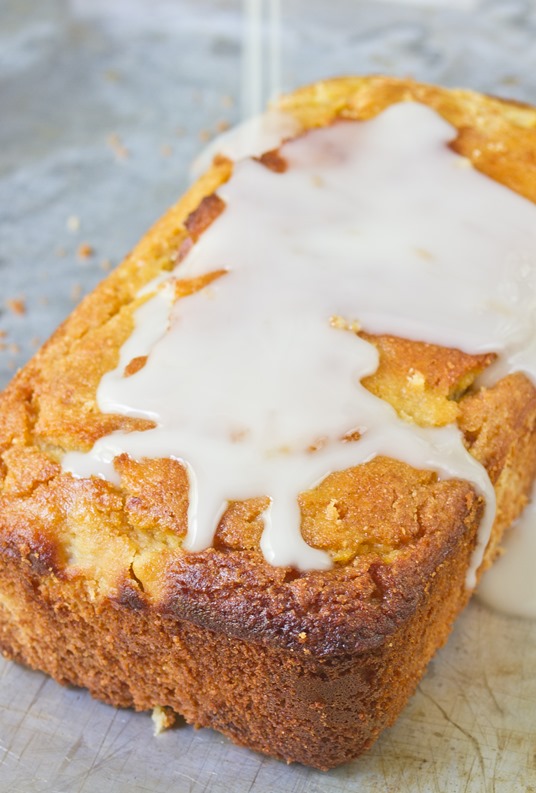 Make sure you buy crushed pineapple and not diced or rings. You can buy canned pineapple that's exactly 1 cup; just reserve 1 Tablespoon of juice for the glaze. It's better to add the glaze while it's still in the loaf pan so that all of it gets absorbed.
Gluten-Free Pineapple Rum Bread
Prep time: 15 minutes
Cook time: 50 minutes
Ingredients(Makes 1 loaf):
1 1/2 cups chickpea flour
6 Tablespoons coconut flour
3/4 teaspoon baking soda
1/4 cup sugar
1/4 cup brown sugar
3 eggs
1/4 cup vegetable oil
1 cup pineapple chunks with juice, 1 Tablespoon of juice reserved
1/4 cup + 1 Tablespoon rum
1/2 cup powdered sugar
Method:
Preheat your oven to 350 degrees.
In a large bowl, mix together the chickpea flour, coconut flour, baking soda, sugar, and brown sugar.
Beat in the eggs, vegetable oil, pineapple chunks, and 1/4 cup of rum until the batter comes together.
Grease an 8-inch loaf pan. Pour the batter in and gently shake it to level out.
Bake for 50 minutes or until the center has set.
Remove the loaf from the oven and let it rest.
In a small bowl, beat together the powdered sugar, 1 Tablespoon of rum and 1 Tablespoon of pineapple juice until the sugar dissolves.
Poke the top of the loaf multiple times with a toothpick and pour the glaze on top. Let the loaf set for another 2 hours until the glaze has been absorbed.
Slice and serve at room temperature. Keep refrigerated when not enjoying.