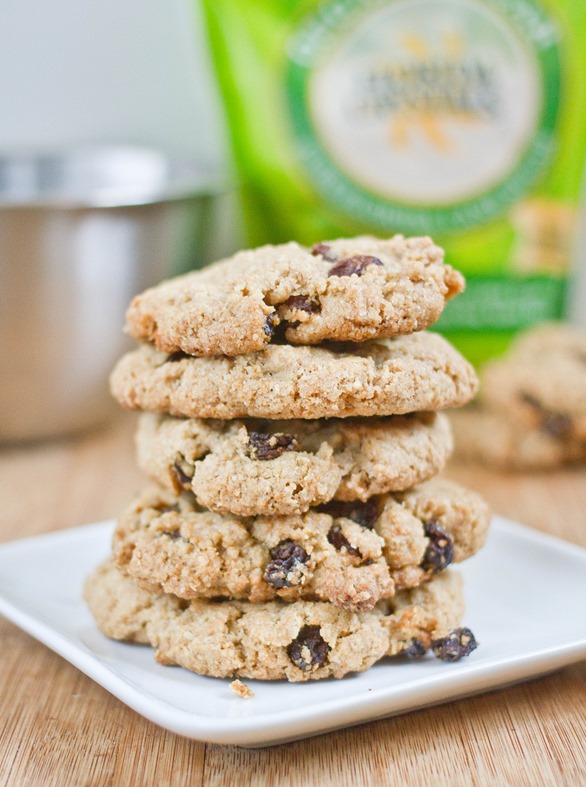 I love that every season there seems to be new gluten-free products on the shelves. I thought I was done with oat bran years ago since gluten-free oats are hard enough on their own to find, but wouldn't you know Bob's Red Mill now makes those, too? I was excited to bake with them because oat bran has a finer texture in baked goods not to mention a higher fiber and nutrient content.
These cookies are just like oatmeal raisin cookies except using oat bran for a different crunch. They aren't your soft, pillowy oatmeal cookies; since this recipe uses oil and has very little moisture in it, the cookies come out crunchy and chewy. They're perfect for a dunk in milk or almond milk.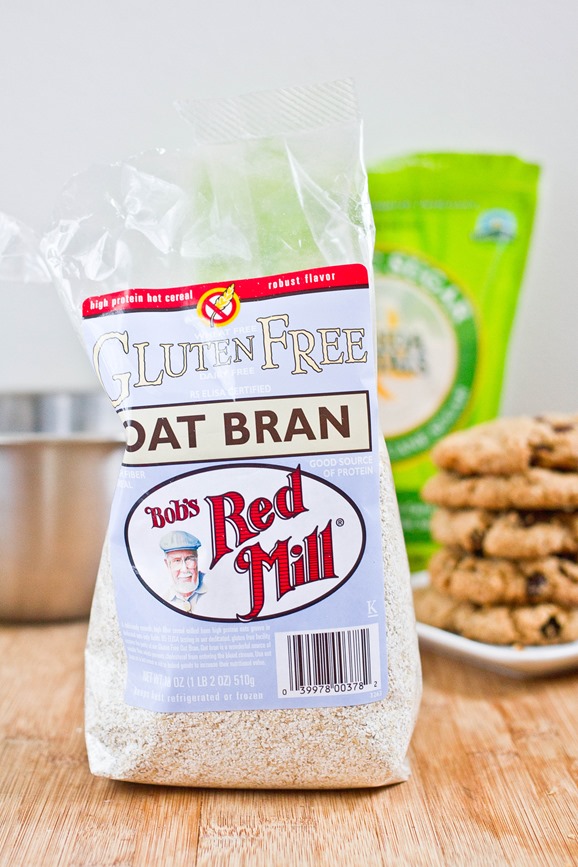 If you don't have oat bran on hand, you can make oat flour instead by pulsing rolled oats in a food processor or blender. The nutrient contest isn't quite the same but the textures are very similar. You can add in chocolate chips or any other type of mix-in but make sure not to add too many since they can make it difficult for the dough to stick together.
Oat Bran Raisin Cookies
Prep time: 10 minutes
Cook time: 15 minutes
Ingredients(Makes about 18 cookies):
1 cup oat-bran
1/2 cup all-purpose flour(I used gluten-free all-purpose flour)
3/4 cup sugar
1/2 teaspoon cinnamon
1/2 teaspoon baking soda
1/4 teaspoon salt
1 egg
6 Tablespoons vegetable oil
1/3 cup raisins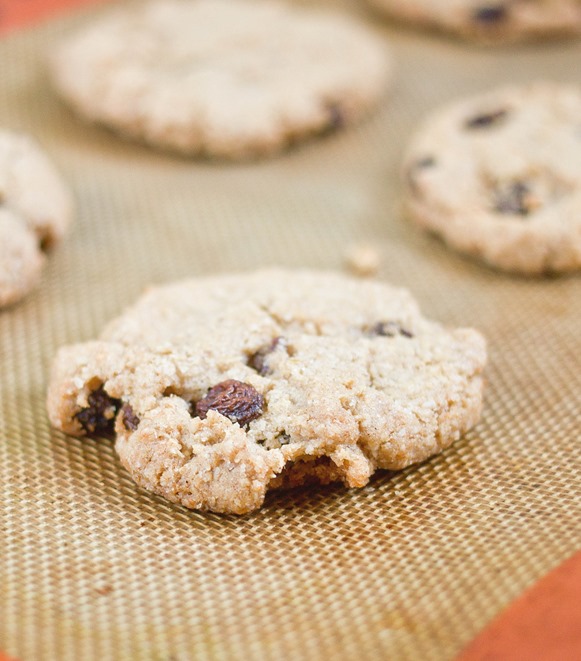 Method:
Preheat your oven to 350 degrees.
In a large bowl, mix together the oat bran, flour, sugar, cinnamon, baking soda and salt.
Beat in the egg and oil until the mixture forms a sticky dough.
Add in the raisins and fold until they're incorporated.
Roll the dough into roughly 1-inch balls and place them on a non-stick baking tray flattening them slightly.
Bake for 14-16 minutes until the edges turn golden. Remove them from the oven and let them cool for 10-15 minutes before moving to prevent them from crumbling.
Store at room temperature in a sealed container when not eating.