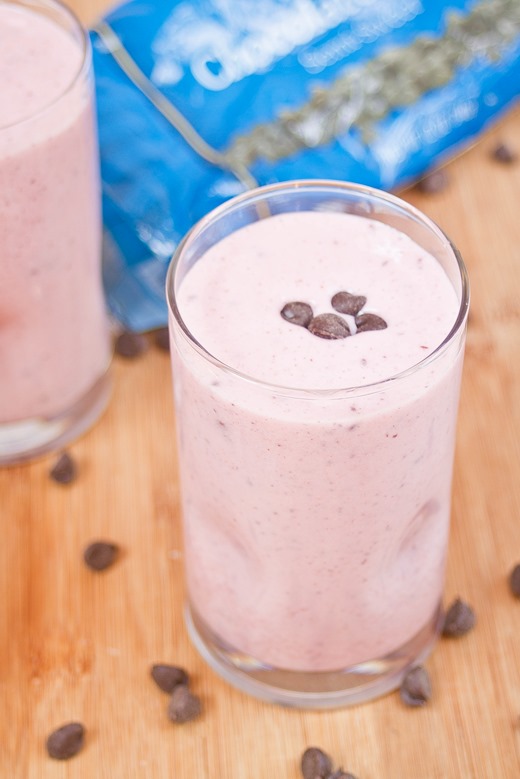 Winter is sadly not a great time for fresh fruit and vegetables in New England. When I go to the store I usually pick up all different kinds of frozen produce. Frozen fruit will unfortunately never taste as good as fresh when thawed and eaten but thankfully makes a delicious smoothie.
This is good to have in the morning if you're in a rush to get out the door or even at night after dinner for something healthy and delicious. If you use a Greek style yogurt you can really pump up the protein in this drink.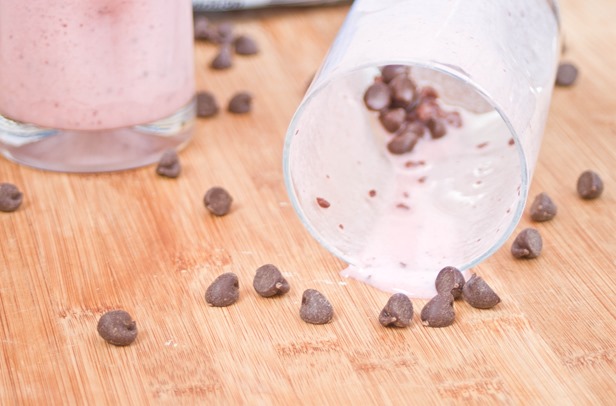 If you use a flavored yogurt instead of plain you can skip the added sweetener altogether. Try using white chocolate chips for a different flavor.
Strawberry Chocolate Chip Smoothies
Prep time: 5 minutes
Cook time: 0 minutes
Ingredients(Makes 2 servings):
1/2 cup plain yogurt
1 cup frozen strawberries
1 cup milk
1 Tablespoon agave nectar
2 Tablespoons chocolate chips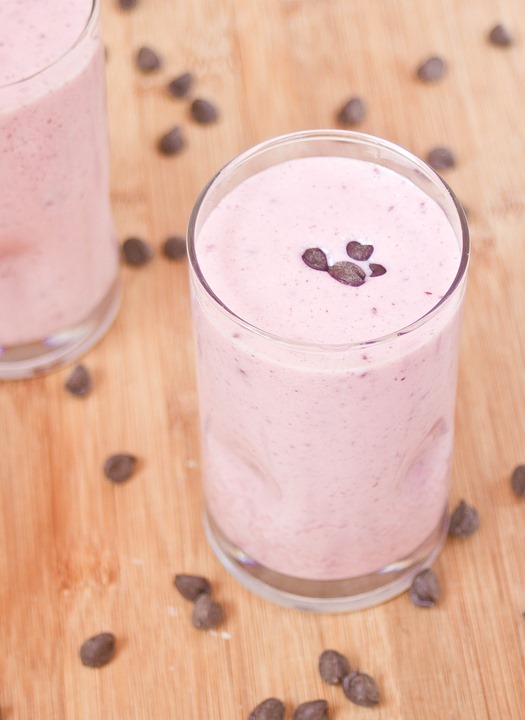 Method:
Combine the yogurt, strawberries, milk and agave nectar in a blender and blend until smooth.
Add in the chocolate chips and pulse a few times until they're broken into smaller pieces.
Pour and serve immediately.