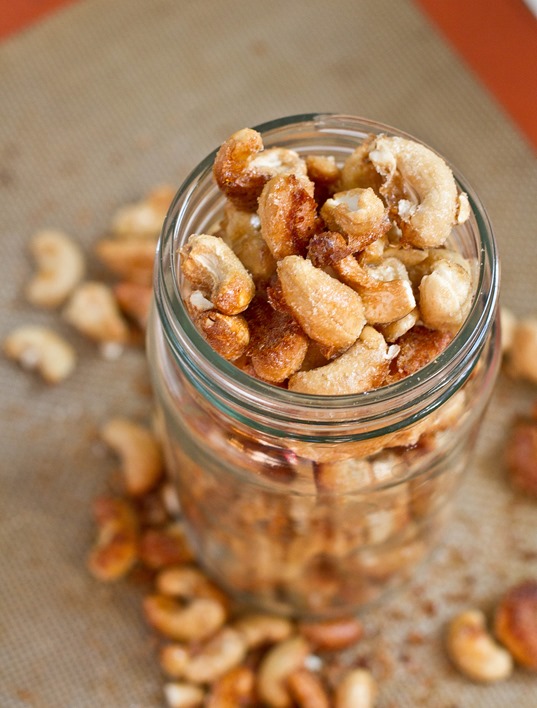 I'm not sure when but at some point nuts became one of the most expensive items in the grocery store. It's a shame. They're one of the healthy foods that are naturally delicious, but dressing them up never hurts.
These have become my go-to afternoon snack. They're perfect for a slight sweet craving or to throw on yogurt or even a tofu stir-fry.
I'm not sure if the egg white is completely necessary for this recipe but I love the texture of the sugar on the cashews after they're baked. You can spice these up easily by adding in some cinnamon.
Homemade Honey Roasted Cashews
Prep time: 5 minutes
Cook time: 15-20 minutes
Ingredients:
Method:
Preheat you oven to 325 degrees.
In a small bowl, mix together the egg white, honey, sugar and salt until the sugar and salt have dissolved.
Mix the cashews with the wet ingredients until they are covered.
Lay the cashews out on a non-stick surface in a single layer.
Roast for 15-20 minutes until the edges begin to darken slightly, taking care not to burn them.
Remove the cashews from the oven and let them cool completely.
Break the cashews apart and store them in an air-tight container at room temperature.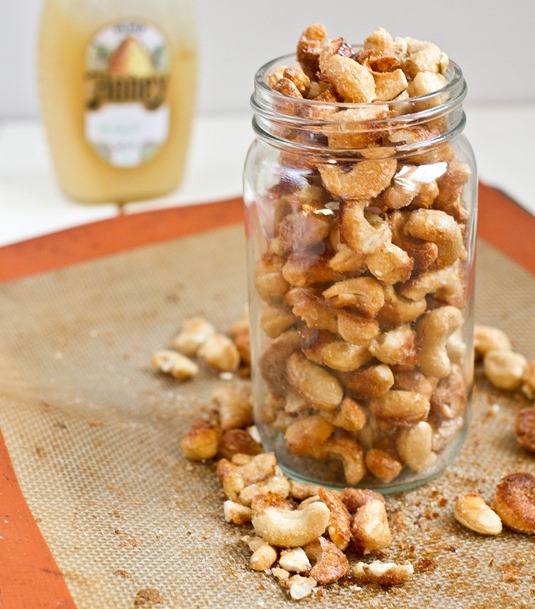 Purely addicting.