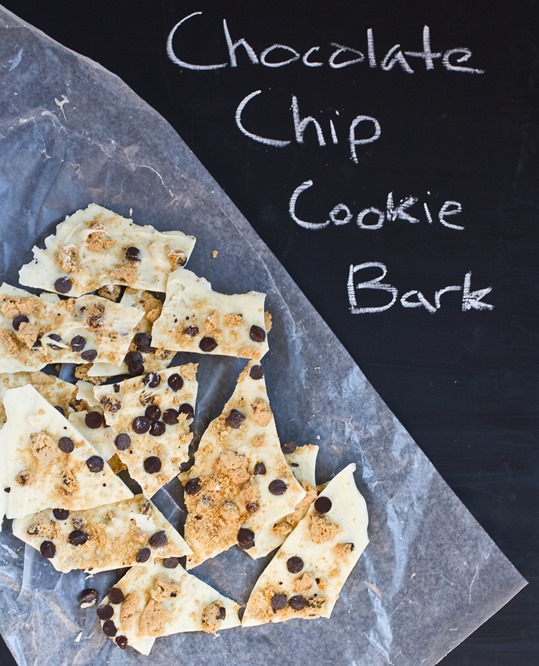 Whoever decided Cookies N' Cream would get so much attention? There are Cookies N' Cream ice creams, milk shakes, chocolate bars, granola bars—everything–Cookies N' Cream.
I'm a bigger fan of the classic chocolate chip cookie; there's nothing that you shouldn't be able to do with a chocolate chip cookie. With chocolate, brown sugar, butter, and vanilla, there aren't any other flavors you could ask for.
This bark, like most others, is simple to make but always a huge hit. Anyone who likes the taste of a chocolate chip cookie won't be able to pass it up.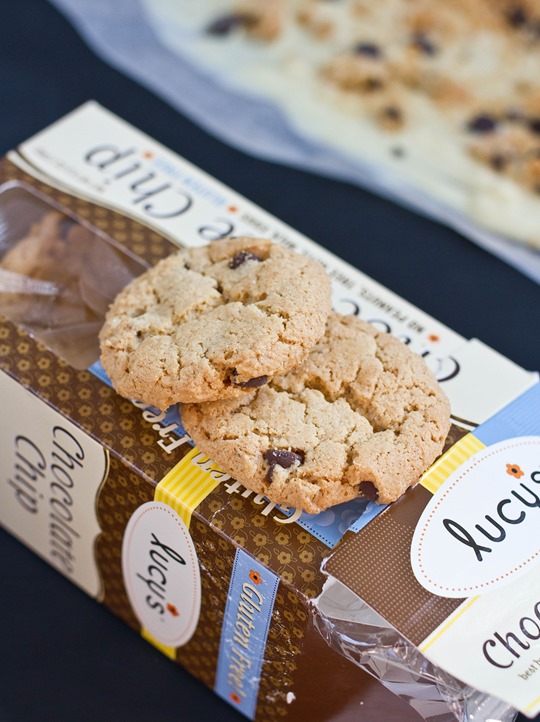 For this recipe you don't want to use your grandmother's fresh-out-of-the-oven chocolate chip cookies but instead something from the store shelf like Chips Ahoy! or Lucy's that's crunchy and won't get stale in the bark.
Chocolate Chip Cookie Bark
Prep time: 15 minutes
Cook time: 0 minutes
Ingredients(Makes 16-20 servings):
8.5 ounces white chocolate OR 1 cup white chocolate chips
1/4 cup chocolate chips
5 chocolate chip cookies, broken into pieces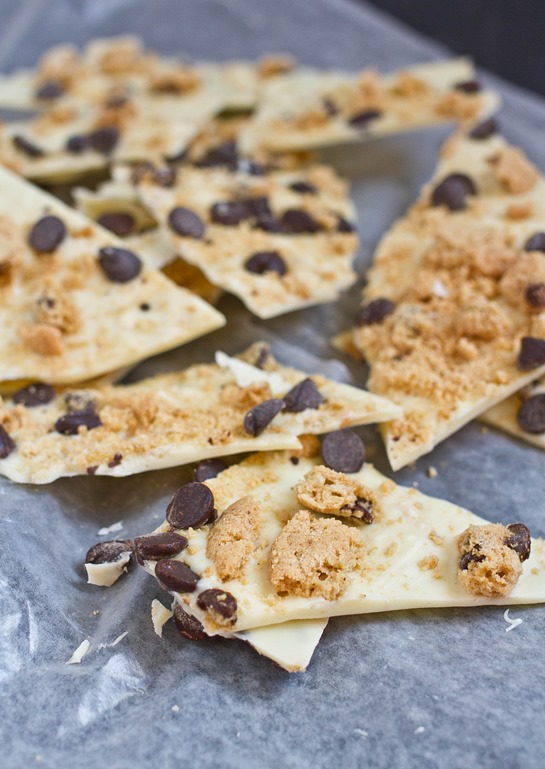 Method:
Melt the white chocolate chips in a microwave or over a double boiler.
Spread the melted chocolate out onto non-stick wax paper in a thin layer.
Spread the broken chocolate chip cookie pieces out on top and then the chocolate chips so that they evenly cover the bark.
Lightly press the toppings into the bark.
Refrigerate or freeze the bark for 20-30 minutes until it has solidified. Break the bark into equal-sized pieces to serve.
Keep refrigerated when not eating.