This is one of those moments where I have to eat my words.
I'm sure if you searched through all my tweets you'd find one about how I'd never, ever eat a smoothie with spinach in it. Well the joke's on me because I've been having one or more of these a day for the past few weeks.
Once you get past the color that makes you think you're drinking Kermit the Frog, you'd be surprised how good green smoothies can taste. And you know they're better for you than whatever you can get at an Orange Julius in the mall.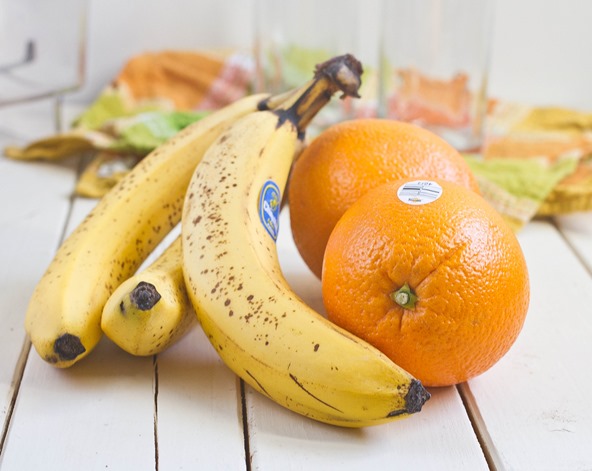 If you do add chia seeds or protein powder then I would recommend adding more water so the mixture doesn't thicken up too much. For an ice-cold smoothie, freeze the banana ahead of time.
Orange Spinach Smoothie
Prep time: 5 minutes
Cook time: 0 minutes
Ingredients(Makes 2 cups):
1 banana
1 orange
1/2 cup frozen spinach
1/2 cup water
chia seeds(optional)
protein powder(optional)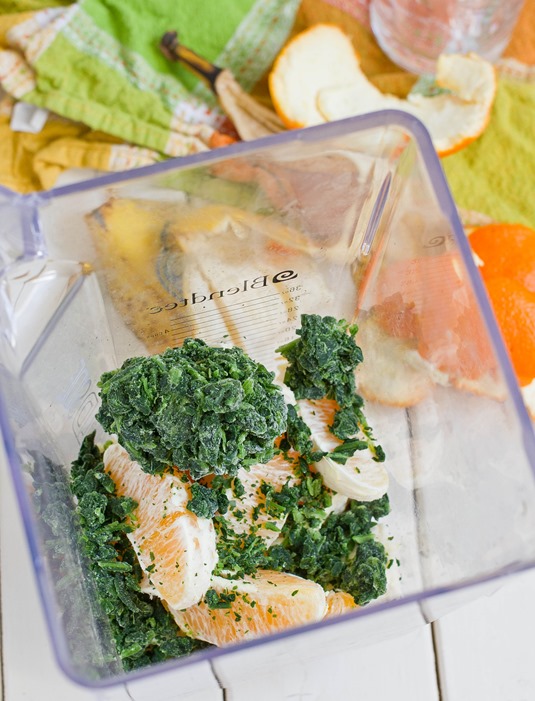 Method:
Combine all of the ingredients in your blender.
Process until smooth.
Drink immediately while still fresh.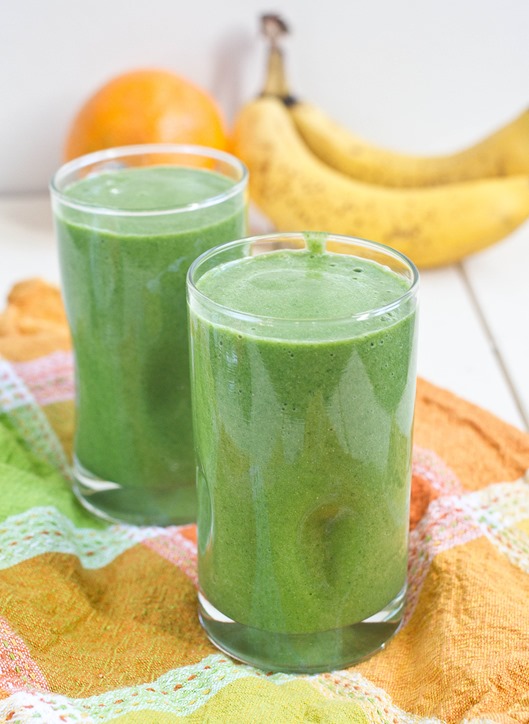 I promise it tastes better than it looks.