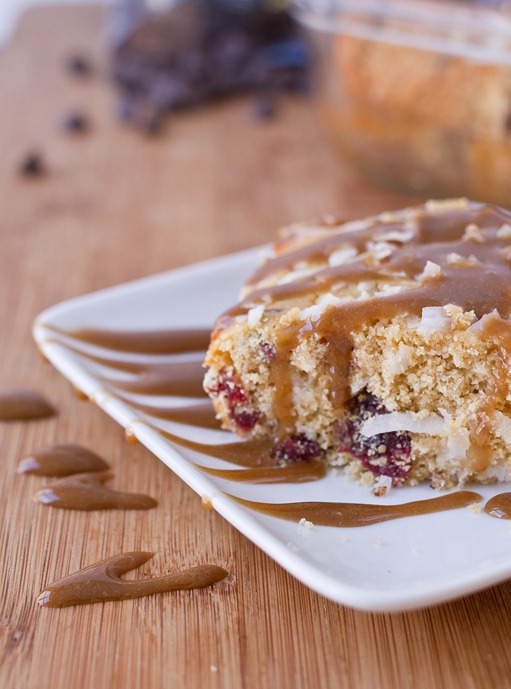 As I've been eating my way through yogurt that Chobani sent me, I've been trying to get creative on new ways to cook with it. Everyone knows yogurt is a great low-fat alternative for baking so I took that as my starting point and took off from there.
While a good base recipe is essential, a lot of the fun of cakes and brownies is what you put inside or on top of them. Chocolate chips and coconut are among my favorites. These might not seem healthy but with Greek yogurt in place of oil and butter and craisins and coconut filling it up(in addition to some chocolate chips, of course) these won't do you wrong or steer you off your New Year resolutions.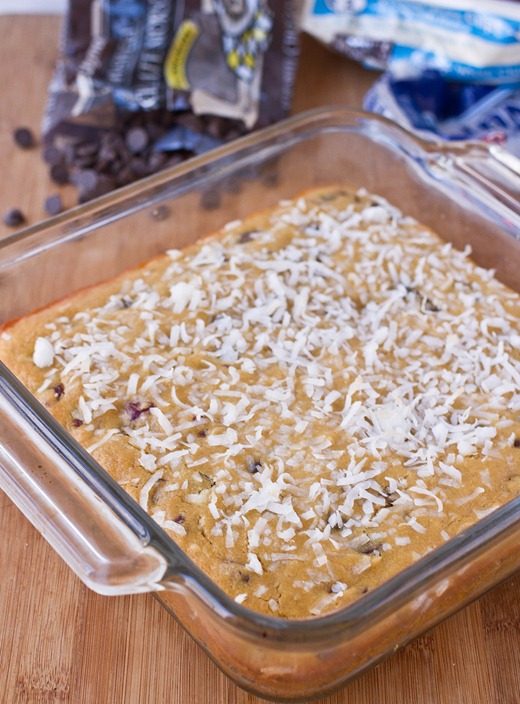 If you want to make this more of a healthy snack, swap in 1/2 cup of crushed walnuts or slivered almonds in for the chocolate chips. Either way it'll taste great.
Loaded Coconut Cake Squares
Prep time: 15 minutes
Cook time: 30 minutes
Ingredients(Makes 1 8 x 8 pan):
1 1/2 cups gluten-free all-purpose flour

1/2 Tablespoon baking powder

1/2 cup dried cranberries

1/2 cup sweetened shredded coconut

1/4 cup white chocolate chips

1/4 cup chocolate chips

1/2 cup dark brown sugar

2 eggs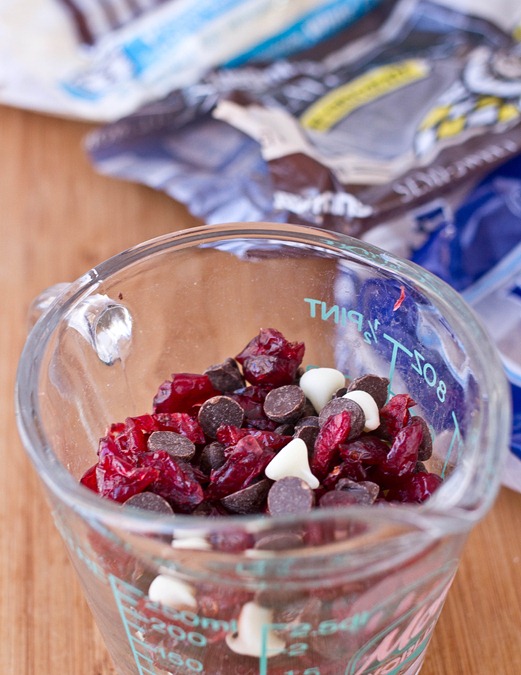 Method:
Preheat your oven to 350 degrees.
In a large bowl sift together the gluten-free flour and baking powder.
Add in the craisins, 1/4 cup shredded coconut, white and dark chocolate chips and mix.
In a separate bowl, mix together the yogurt, brown sugar, and eggs until homogenous.
Mix the wet ingredients in with the dry until the batter is well mixed.
Lightly grease an 8 x 8 baking pan.
Pour the batter into the pan and press down evenly.
Sprinkle the remaining 1/4 cup coconut on top of the batter and press in lightly.
Bake for 25-30 minutes until the center of the cake has set and the coconut on top begins to toast.
Remove from the oven and let cool before cutting into squares.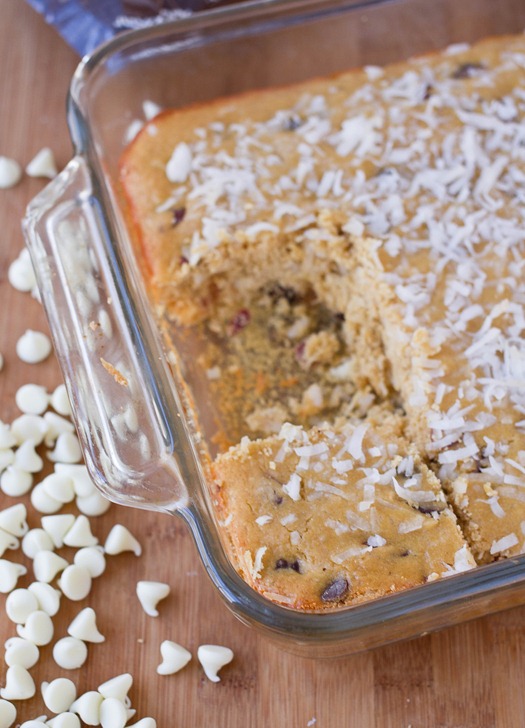 Don't forget to add caramel or fudge sauce just in case this doesn't have enough flavors going on for you.