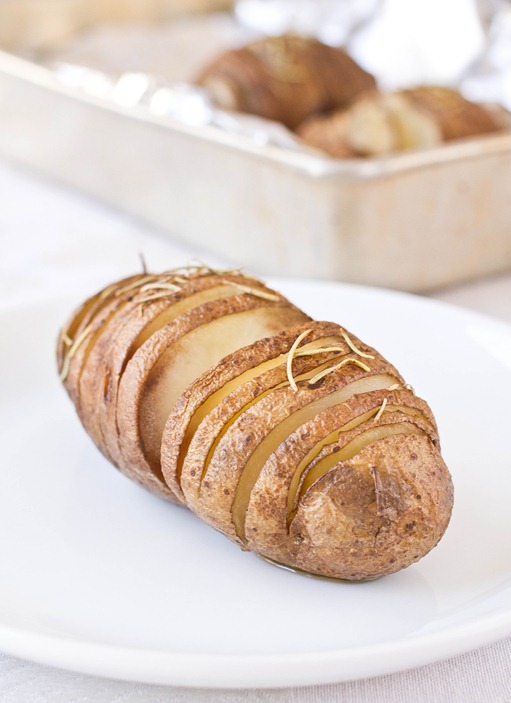 Potatoes are one of my favorite foods. You can mash them, hash them, fry them, roast them—cook them just about any way imaginable(you can also distill them and make vodka but that's a whole different blog post entirely). And they're so healthy, too. It's funny how many times I get asked if I can eat potatoes and if they're gluten-free; they're probably one of the foods I eat the most.
Hasselback style is just one more ingenious way to enjoy potatoes. Slicing them creates more surface area for the fat to coat the potatoes and cook in, adding tons of flavor. It also gives the potatoes a nice presentation that's sure to brighten up a meal.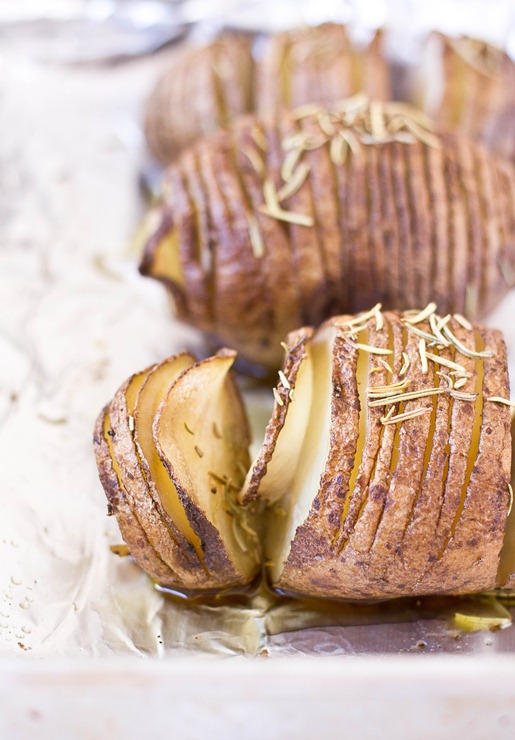 You can use any oil or solid fat in making these. Truffle oil would be a great way to add an expensive flavor. If you want to use butter or a butter substitute, melt it first before mixing it with the salt and rosemary and pouring it onto the potatoes.
Vegan Rosemary Hasselback Potatoes
Prep time: 10 minutes
Cook time: 1 hour
Ingredients(Makes 4 servings):
4 medium-sized russet potatoes

1/4 cup olive oil

3/4 teaspoon kosher salt

1 Tablespoon dried rosemary
Method:
Preheat your oven to 350 degrees.

Slice each potato about 1/4-inch apart most of the way through without cutting through the entire potato.

Place the potatoes on a baking tray.

In a small bowl, quickly whisk together the olive oil, salt, and rosemary.

Drizzle the infused oil over each potato, letting the oil drip into the slices.

Bake for 60-70 minutes until the potato is cooked through and the edges are crispy.

Serve hot.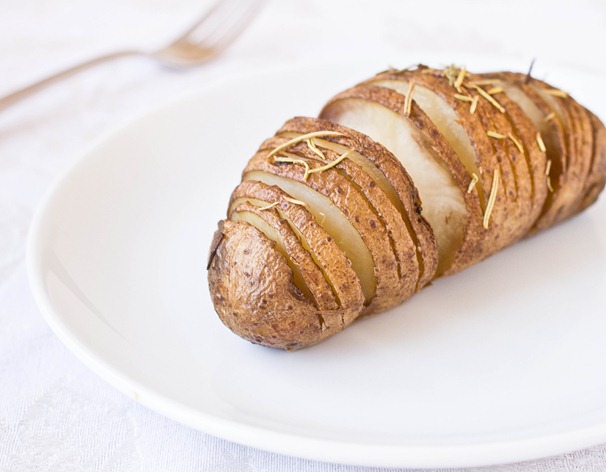 Enjoy!