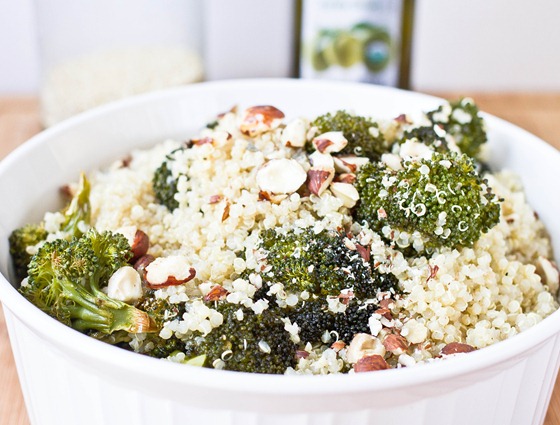 Happy New Year! We've survived the holidays and a Mayan apocalypse only to be told we need to lose 10lbs before February again. It's silly the detox diets that people come up with, like raw green juice only for a week or "The Cookie Diet"(sounds promising but it's not).
I definitely could use less desserts after last month and will probably try to post more healthy vegetable recipes. But that doesn't mean you should be stuck on juices. Whole foods like broccoli and quinoa are perfectly good for you.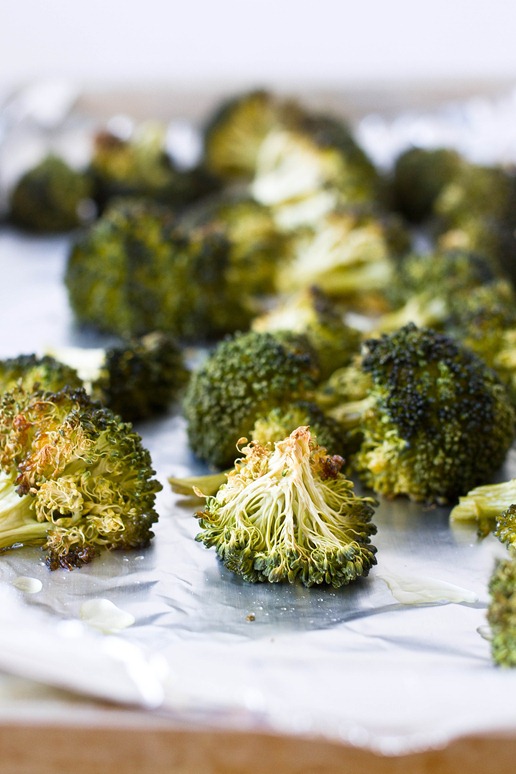 I read on a blog that quinoa was one of those 2012 "food fads" that ought to fade away in 2013. I hope that's not true because it's a great way to vary things up in the kitchen like roasted broccoli.
Roasted Broccoli Quinoa
Prep time: 15 minutes
Cook time: 45 minutes
Ingredients(Makes 4-6 servings):
1/4 cup olive oil, divided

1/2 cup chopped roasted hazelnuts(optional)

1/4 cup craisins(optional)

1/4 teaspoon black pepper
Method:
Preheat your oven to 375 degrees.

Lay the broccoli florets out on a baking tray and drizzle with 3 Tablespoons of olive oil.

Roast for 45 minutes until the broccoli begins to brown.

While the broccoli's roasting, combine the quinoa with 2 cups of water in a pot and bring it to a boil. Add a lid and turn off the heat and wait for the quinoa to cook.

In a large bowl, toss together the cooked quinoa, roasted broccoli, remaining olive oil, hazelnuts and craisins if using, and salt and pepper.

Add extra seasoning as desired. Serve hot or cold.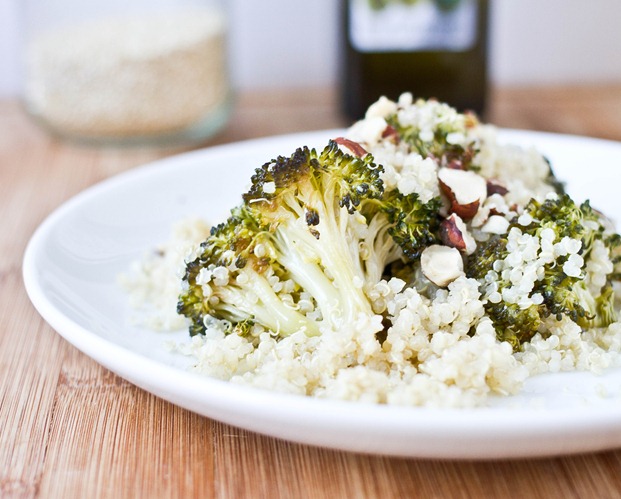 Much better than green juice.