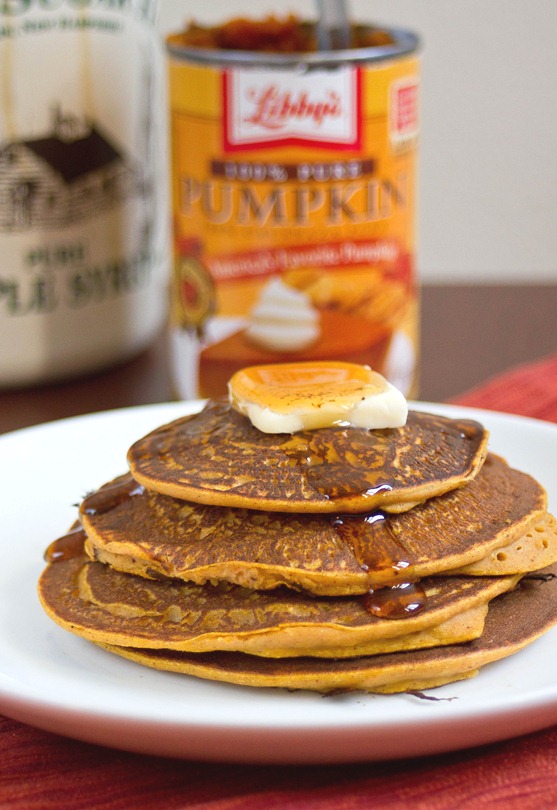 This recipe has been a long time coming. I bought a can of pumpkin at the start of November and it's been sitting in my pantry unused since then. Finally when I realized I didn't have anything to cook for dinner one night I remembered I had the ingredients for these pancakes and whipped some up.
They were so good I made them again the next morning and took pictures. My only regret is that I didn't have chocolate chips at the time to mix into the batter.  Add some of those and you'd have perfection.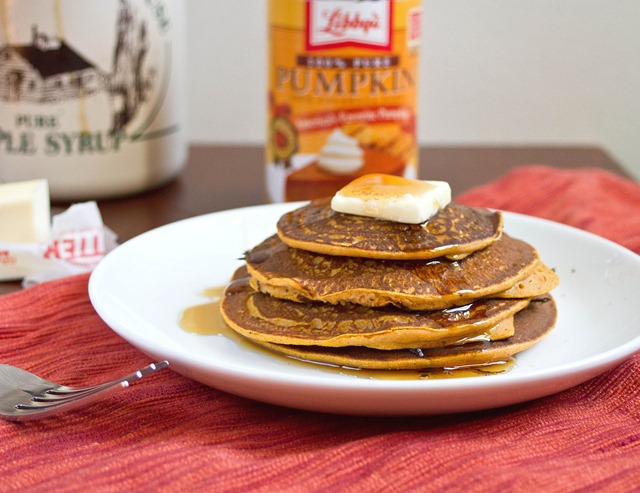 If you don't have pumpkin pie spice just add a little bit of cinnamon and nutmeg to flavor these. You can also use almond extract in place of the vanilla extract for an interesting flavor.
Gluten-Free Pumpkin Pancakes
Prep time: 5 minutes
Cook time: 10 minutes
Ingredients(Makes 2 servings):
1/2 cup + 2 Tablespoons chickpea flour

1/2 cup pumpkin puree

1 large egg

3 Tablespoons cane sugar

1/2 teaspoon pumpkin pie spice

1/4 teaspoon vanilla extract

1/4 teaspoon baking soda

~1/2 cup water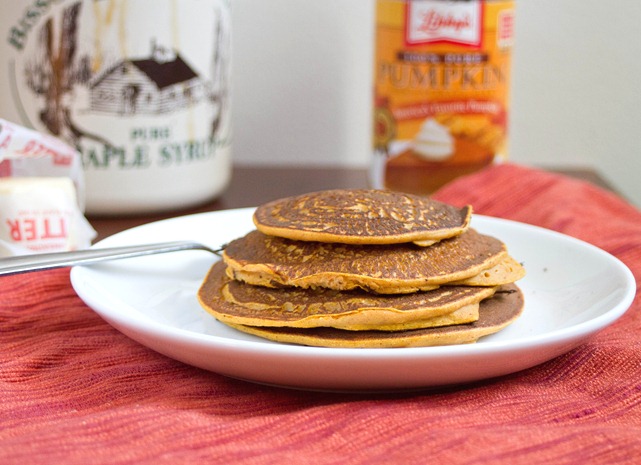 Method:
Heat a frying pan over a burner set to medium and grease it lightly.

In a large bowl whisk together the chickpea flour, egg, pumpkin, sugar, pumpkin spice, baking soda, and vanilla.

Slowly incorporate the water until the batter is somewhat runny and easy to pour. If the water doesn't seem to be enough, slowly add more by the Tablespoon.

Pour about 3 Tablespoons of batter into the pan. Flip when the pancake is bubbly and the sides have set to cook the other side. Make sure to cook long enough so that it's cooked through the center.

Move the cooked pancake to a serving plate and repeat until all the batter is used up.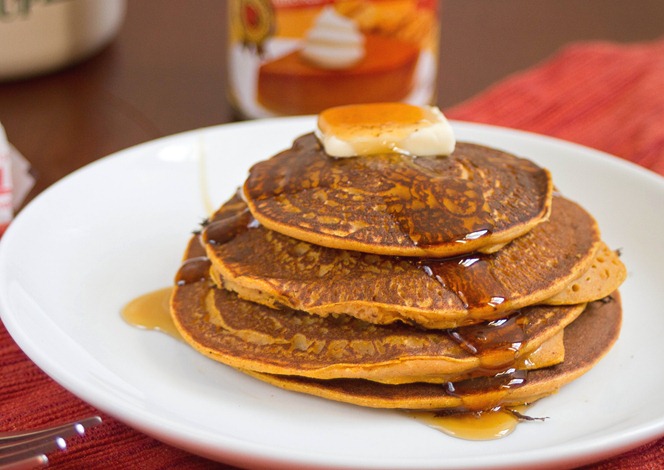 Make sure to cook the center through even if it looks like they're starting to burn a little on the outside. Nothing is less appealing than raw chickpea flour. The thinner the pancakes are the easier it is to get an evenly cooked consistency.