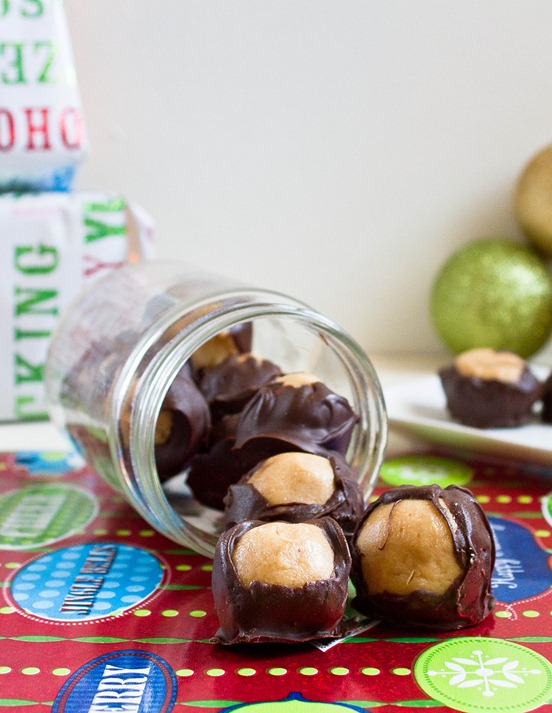 Between Christmas shopping, studying, writing papers and taking exams I haven't had much time to cook or make new recipes lately. The nice thing about having a living room full of Christmas lights, stockings and a tree is it makes it easy to fall back into the holiday spirit after a stressful day.
I made these buckeyes last night for myself and my roommates because who doesn't love a chocolate and peanut butter nightcap? I have to admit that I've made recipes like this often enough that I've stopped measuring things as I go along. Really you can make this in any proportion as long as the dough comes out the right consistency. They aren't the prettiest buckeyes but they're taste makes up for their appearance.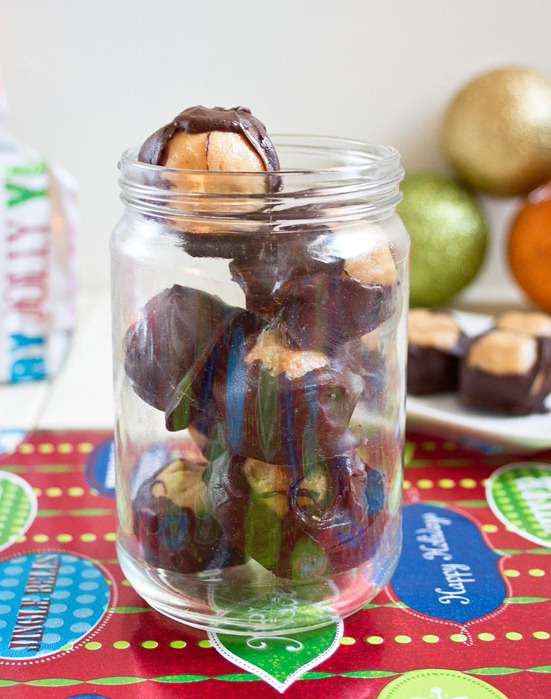 If you want to change the flavor slightly add a touch of vanilla or cinnamon.
Peanut Butter Buckeyes
Prep time: 20 minutes
Cook time: 0 minutes
Ingredients(Makes about 20 buckeyes):
1 cup creamy peanut butter*
6 Tablespoons butter, melted
1 1/2 cups powdered sugar, sifted
1 1/4 cups bittersweet chocolate chips OR 10oz bittersweet chocolate, chopped
*If you're using no-stir peanut butter, melt it in the microwave briefly before mixing it with the other ingredients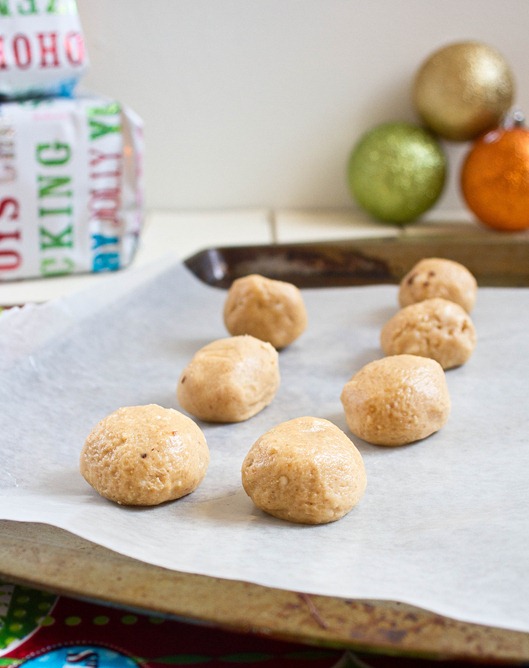 Method:
In a large bowl mix together the peanut butter, butter and powdered sugar until it forms a dough that sticks to itself. If for some reason your dough is too thin, slowly add more powdered sugar until it's workable.
Roll the dough into 1-inch balls and place them on a non-stick surface.
Put the peanut butter balls in the freezer to set.
While the peanut butter balls are hardening, melt the chocolate in a microwave or over a double boiler.
One by one dip the peanut butter balls into the melted chocolate to coat their outside and put them back on the non-stick surface.
Refrigerate the peanut butter balls until the chocolate has set. Keep cold until ready to serve.