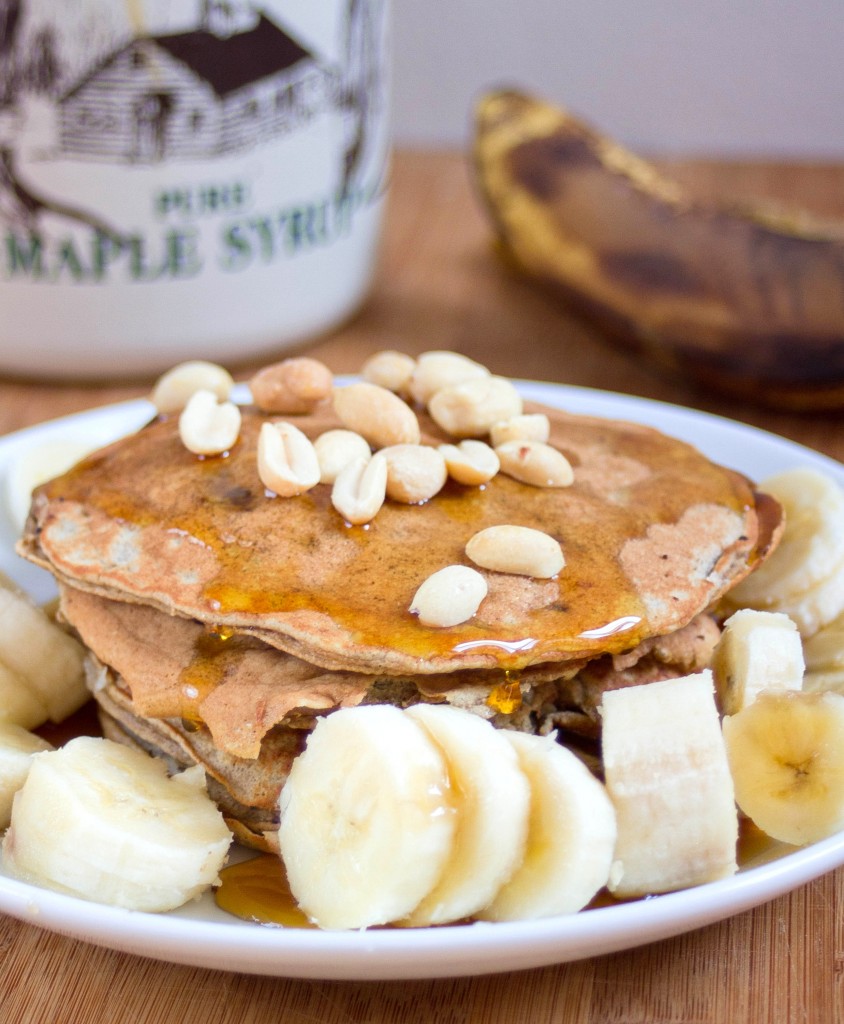 It's been getting harder and harder to get out of bed in the morning lately. I'm used to freezing temperatures in New England by now but I've never learned to like them and it's only getting colder from here on out. Blankets are getting thicker, showers are getting longer, and breakfasts are getting tastier because they're always the best reason to get out of bed.
These pancakes are an older recipe that I wanted to revisit and spend more time on. It's hard to find good gluten-free pancakes and the more flavors you can get the better. They're entirely naturally sweetened, too, until you pour the maple syrup on top which is a must. A little pat of cinnamon butter and it'd be heaven.
The recipe only makes about one serving. I would recommend doubling or tripling it and storing the extra pancakes in a Ziploc bag in the refrigerator to have extra for another morning.
Gluten-Free Banana Pancakes
Prep Time: 5 minutes
Cook Time: 10 minutes
Ingredients(makes 1 serving):
1/3 cup mashed banana(about a medium-sized banana)

1/2 cup chickpea flour

1 egg

1/4 teaspoon cinnamon

1/4 teaspoon baking soda

1/4-1/3 cup water
Method:
In a mixing bowl combine the mashed banana, chickpea flour, egg, cinnamon, baking soda and 1/4 cup water and mix.

Add more water if necessary to get the consistency somewhere between thick-runny and runny.

Preheat a non-stick pan over medium heat.

Scoop about 1/4 cup batter into the pan for each pancake. Only cook 1 or 2 at a time to avoid overcrowding.

Cook on one side until the top is bubbly, then flip and cook for about another minute. Repeat until all the batter is used.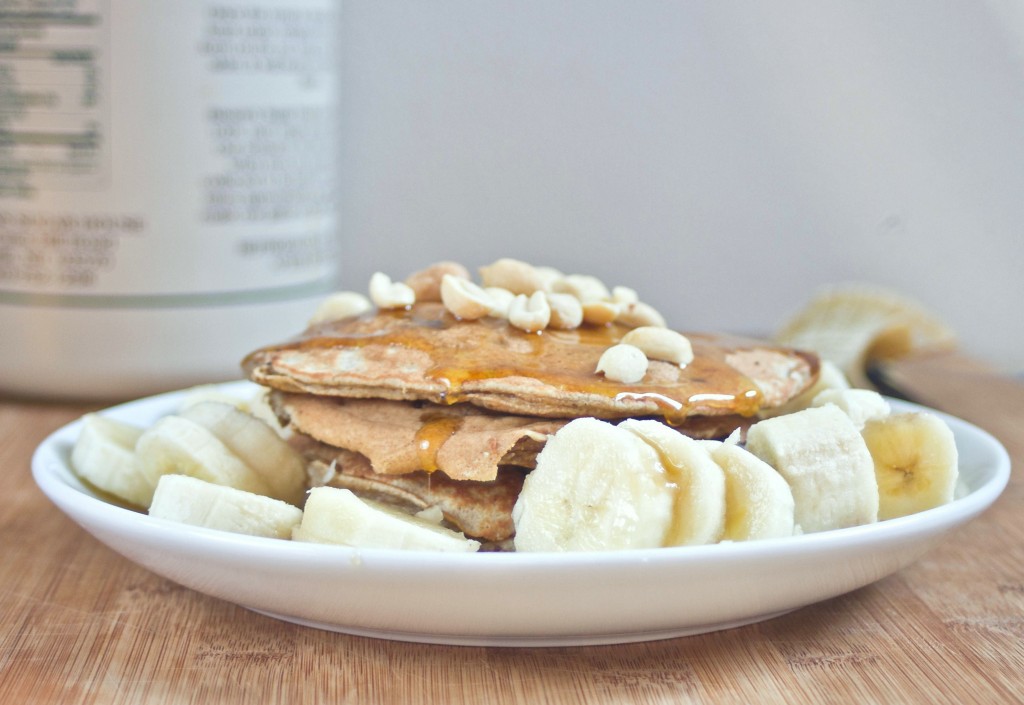 Definitely worth waking up for.