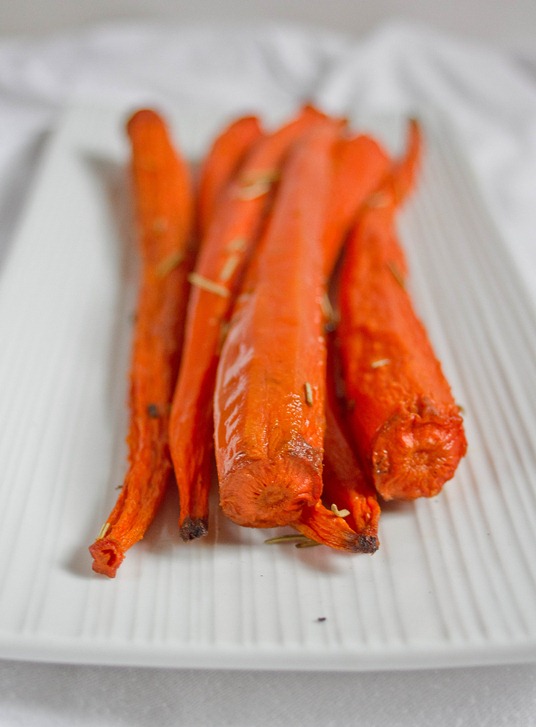 A lot of my meals lately have revolved around roasted vegetables. Some of my meals have been just roasted vegetables on the days I didn't feel like cooking anything else; that's healthy, right?
A while ago I saw this recipe for vanilla carrots. The photos on that blog make everything look delicious. I finally got around to making them last week and they did not disappoint at all. These aren't sweeter than regular roasted carrots, but the vanilla and rosemary add an interesting savory flavor to them.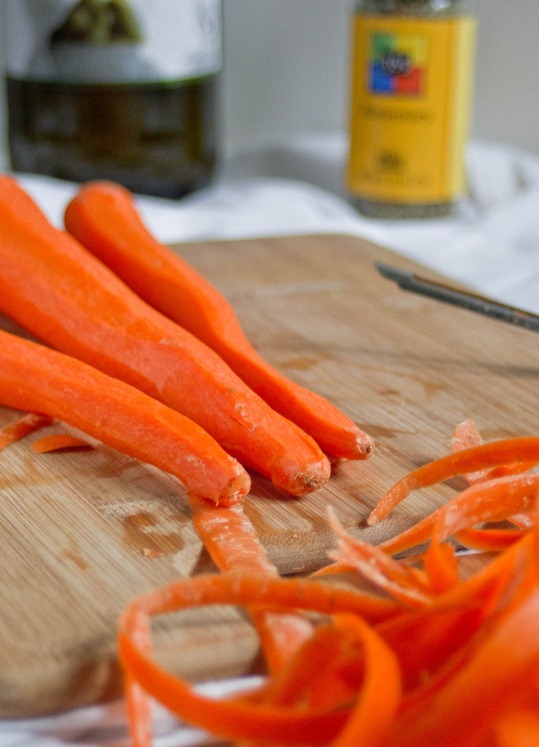 Don't use an oil that has a lot of flavor like coconut or peanut oil. Instead use something like vegetable oil or refined olive oil that will let the flavor of the vanilla come through.
Vanilla Rosemary Carrots
Prep time: 10 minutes
Cook time: 50-60 minutes
Ingredients(Makes about 4-6 servings):
1lb carrots
3 Tablespoons oil
1 1/2 teaspoon vanilla extract
1 Tablespoon dried rosemary
1/4 teaspoon salt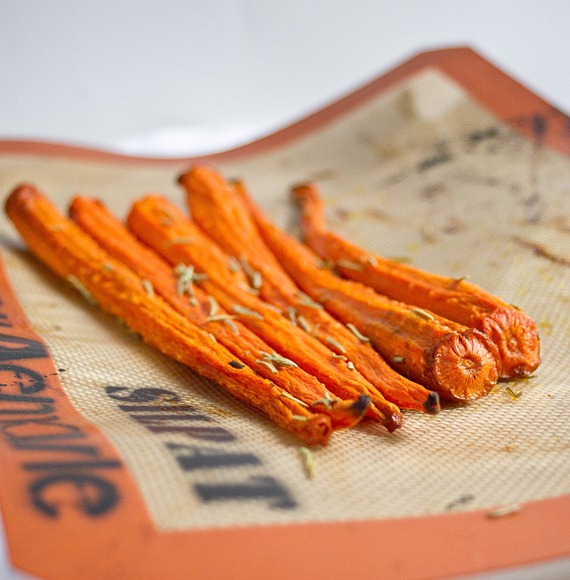 Method:
Preheat your oven to 375 degrees.
Peel, trim, and wash the carrots.
In a large tray, toss the carrots together with the olive oil, vanilla extract, salt and rosemary until they're covered.
Lay the carrots out in a single layer on a baking tray.
Roast for 50-60 minutes until the carrots are fork-tender and serve hot.