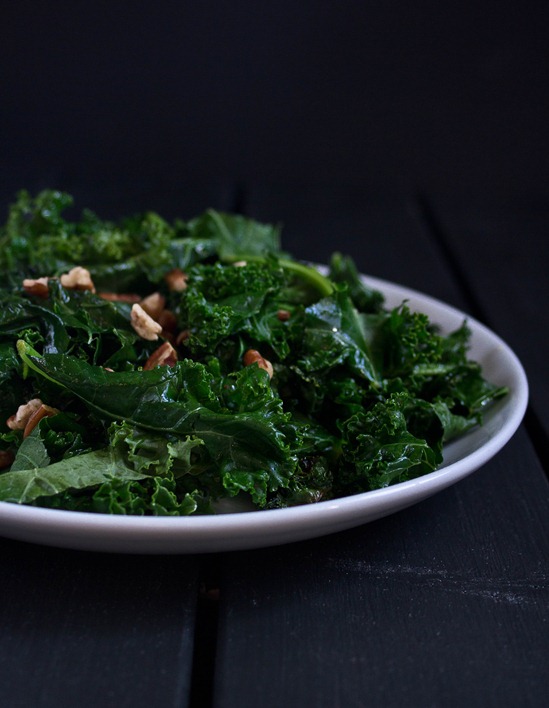 Kale is one of those foods that it takes effort for me to enjoy. I never jumped on the kale chip bandwagon and steamed kale just tastes too bland. Add some butter, maple syrup, and pecans though and now we're talking.
I like this because it's a simple, fast and delicious side dish. The less you wilt the kale the more vibrant the flavor and texture of it will be.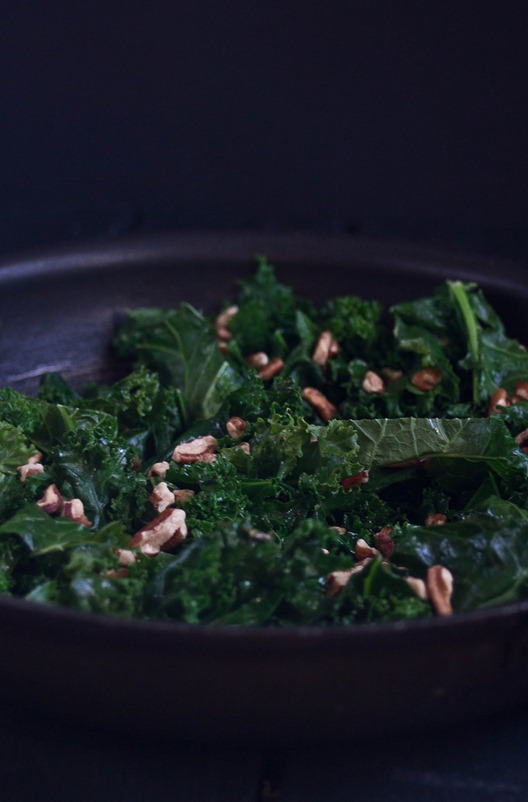 I like pecans to add a nice crunch factor but you could really swap in any nuts or even croutons.
Sautéed Kale with Pecans
Prep time: 5 minutes
Cook time: 7 minutes
Ingredients(Makes 2 servings):
1 1/2 Tablespoons butter
2 1/2 cups loose leaf cut kale
1 Tablespoon maple syrup
1/4 teaspoon salt
pinch of nutmeg
3 Tablespoons chopped pecans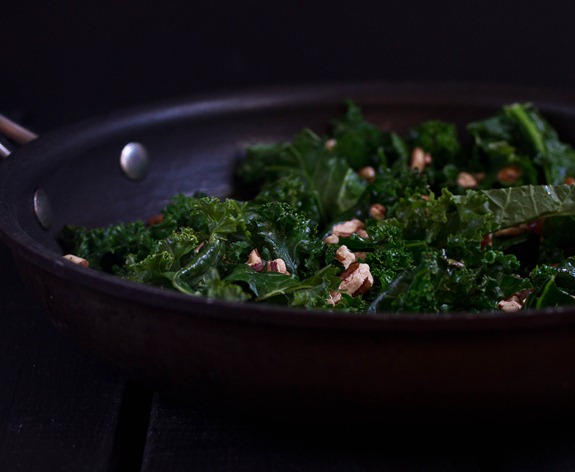 Method:
Heat the butter in a sauté pan over medium heat.
Add in the kale and toss it in the melted butter. Cook for 1-2 minutes until the kale turns a deeper green and begins to wilt.
Add in the salt, nutmeg, maple syrup, and pecans and toss together until mixed.
Return to the stove for 20-30 seconds to heat. Serve hot.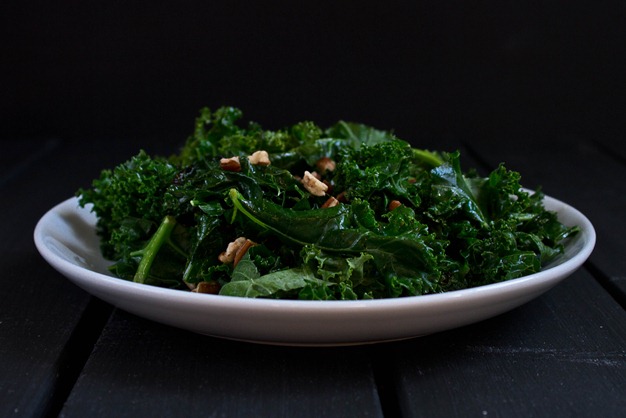 Suddenly eating your vegetables isn't so hard.