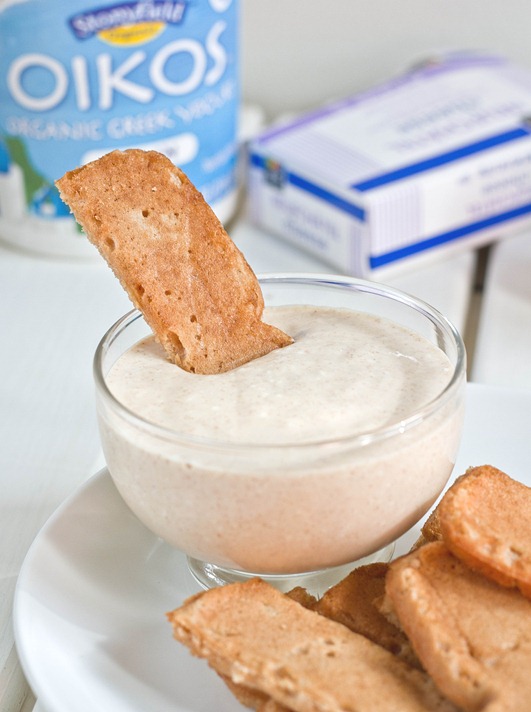 Greek yogurt is one of those foods I always keep on hand. I was so excited when Stonyfield asked me to be a part of their Clean Plate Club to make and submit recipes using their yogurts. Substituting yogurt in dips or baked goods for fattier dairy products is a great and easy way to make recipes healthier.
When I'm busy I'd much rather have a meal or snack that I can eat with my hands and don't have to worry about it getting cold. Dips and spread are great for that. I made this dip and it lasted me over a few days of snacking and went with just about everything.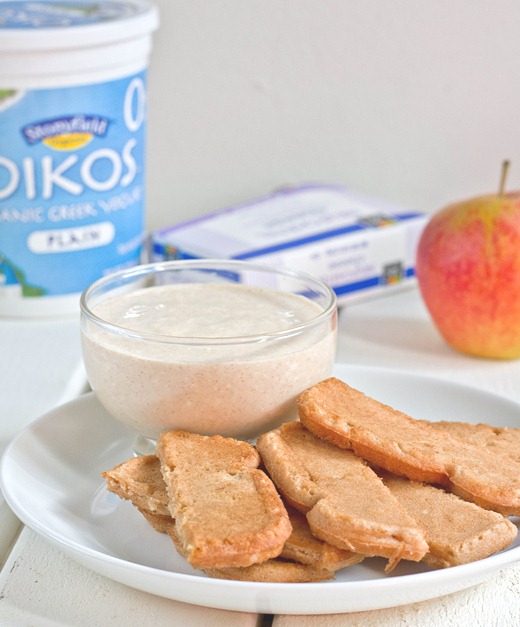 You can serve this with chopped up fruit or cut up french toast and waffles for breakfast or with some gingersnaps and snickerdoodle cookies for a fun dessert. It keeps well in the refrigerator so it's easy to
Maple Cinnamon Cream Cheese Dip
Prep time: 5 minutes
Cook time: 0 minutes
Ingredients(Makes about 1/2 cup):
2 Tablespoons cream cheese, softened
2 Tablespoons maple syrup
1/2 teaspoon cinnamon
1/4 cup plain Oikos greek yogurt
Method:
In a small bowl, beat together all of the ingredients until there aren't any clumps(you may want to use a whisk or hand mixer).
Serve with fruit, waffles, french toast, or any other dippable breakfasts.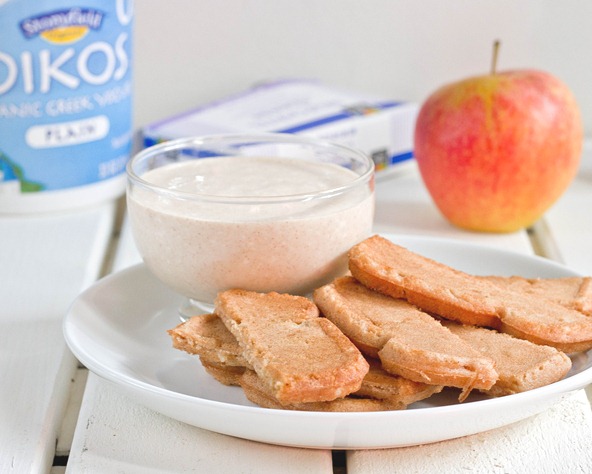 And in case you were wondering, Van's gluten-free french toast sticks are excellent, especially when you're sure the last time you had french toast sticks was at least 10 years ago.