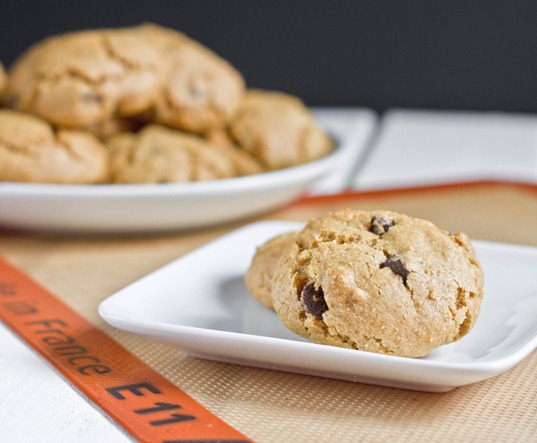 Pumpkin manages to find its way into everything this time of year. I haven't quite figured out why it belongs in a latte; cookies make a lot more sense to me.
You really can't go wrong with a chocolate chip cookie recipe. Pumpkin and pumpkin pie spice add a little bit of fun flavor and color and let you cut back on the butter while still making something delicious.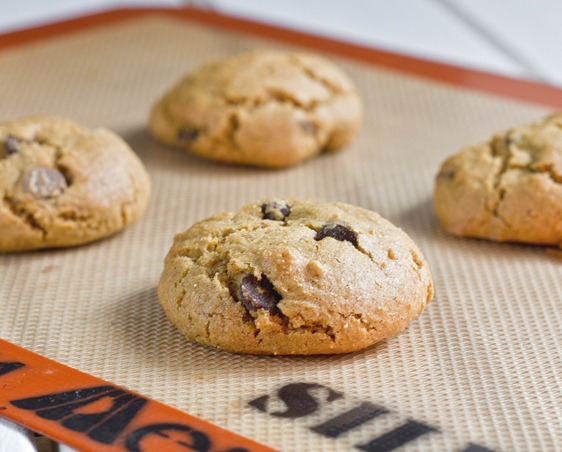 These are definitely cakey cookies. I find that most pumpkin cookie recipes turn out that way. If you don't want to make them gluten-free, use cake or all-purpose flour so that they'll still come out light and airy.
Gluten-Free Pumpkin Chocolate Chip Cookies
Prep time: 10 minutes
Cook time: 15 minutes
Ingredients(Makes about 14 cookies):
1 1/2 cup + 2 Tablespoons all-purpose gluten-free flour(I used Bob's Red Mill)
1/2 cup + 2 Tablespoons sugar
1/2 Tablespoon pumpkin pie spice
1/2 teaspoon baking soda
1/4 teaspoon salt
4 Tablespoons butter, melted
6 Tablespoons pumpkin puree
1 egg
1/2 cup chocolate chips
Method:
Preheat your oven to 350 degrees and prepare a lined baking tray.
Sift together the gluten-free flour, sugar, spice, baking soda and salt.
Mix in the butter and pumpkin puree well.
Beat in the egg until the batter is evenly wet.
Add the chocolate chips and fold them in.
Taking the dough between your hands, roll it into 1 1/2-inch balls and place them on the baking tray about 2 inches apart.
Bake for 10-15 minutes until the bottoms begin to brown and the top is firm. Remove from the oven and let them cool completely before moving them.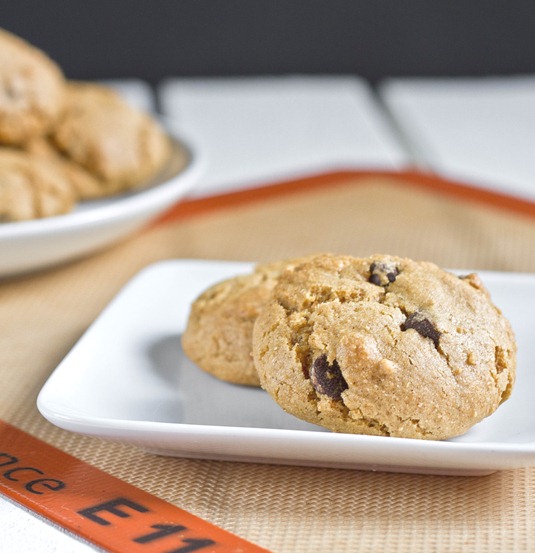 'Tis the season for delicious treats. These would also be excellent with walnuts mixed in, too, or made into cookie sandwiches.