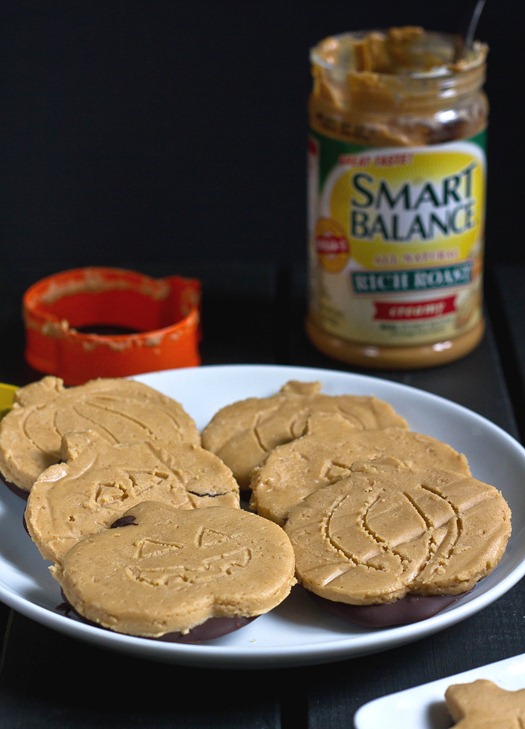 The seasonal candies are always my favorite part of the holidays. I'll usually wait until the day after each holiday to go to the store and buy it all half-off, but why wait when you can make your own? I've made my own peanut butter cups before and it's never been a hassle. Pumpkins seemed like a bit more of a challenge but oh so worth it.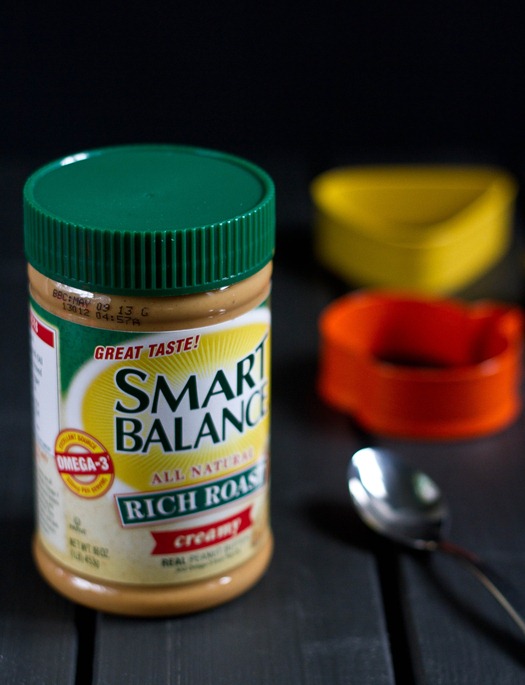 This recipe is also my entry in a Smart Balance recipe contest that starts today. They've asked 20 contestants to make a recipe using one or more of their products and put them on their Facebook page for fans to vote for. I love the Smart Balance peanut butter because of its rich, amber flavor. It has added plant-based omega-3s which are always good for a vegetarian diet.
Besides peanut butter, this recipe is super simple and uses only 4 other ingredients you probably already have: buttery spread(or butter), powdered sugar, and chocolate chips. The process doesn't take much time at all even though there are quite a few steps. Just make sure to have room in your freezer to cool these quickly so you can move from one step to the next without waiting too long.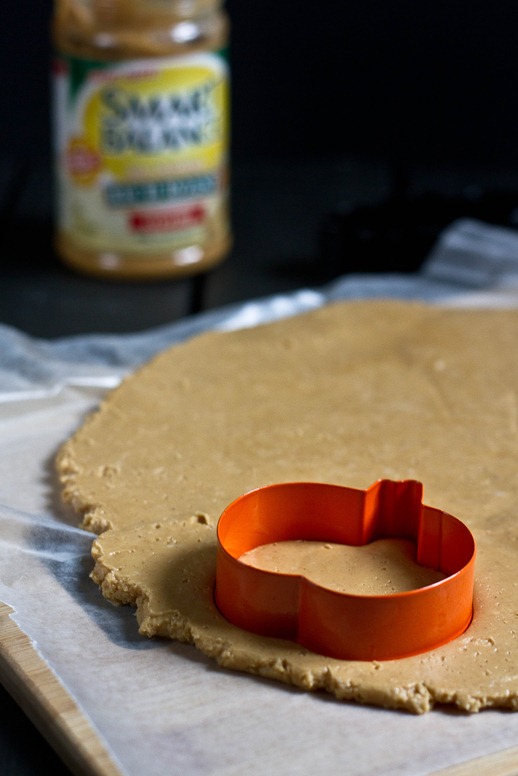 I found the pumpkin cookie cutter on Amazon and got it along with some other shapes; they also probably sell them in most craft stores around this time, too. You can use different cookie cutters for different holidays and keep the recipe year round. The basic steps will always be the same.
Homemade Peanut Butter Pumpkins
Prep time: 20 minutes
Cook time: 0 minutes
Ingredients(Makes about 16 pumpkins*):
*The yield will vary based on the size of your cookie cutters. I used a pretty standard 3-inch cookie cutter and got 16 pumpkins.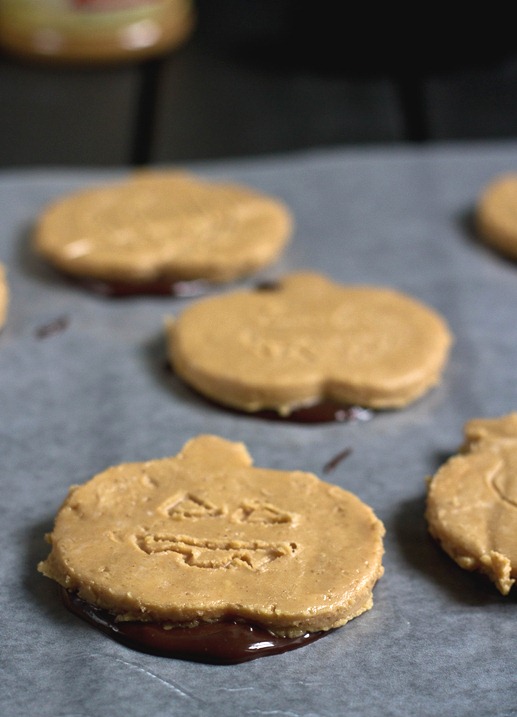 Method:
In a large bowl, combine the peanut butter and melted buttery stick until it's homogenous.

Sift in the powdered sugar stirring it in until it's completely mixed in.

Get out 2 sheets of parchment paper and place the peanut butter dough between the two. Press down until the dough is about 3/8-inch thick.

Cut out as many pumpkins in the dough as you can. Put the dough into a freezer for 10-15 minutes until the dough is stiff.

While the dough is in the freezer, melt the chocolate in the microwave or over a double boiler until it's smooth.

Take the dough out of the freezer and remove the pumpkins from the extra trim.

On a separate piece of parchment paper, spoon tablespoons of melted chocolate about 3 inches from one another.

Take each pumpkin and place them on top of the melted chocolate, pressing down and moving them around to cover the bottom. Repeat with all the pumpkins.

If you desire, decorate the pumpkins by making faces or lines with a toothpick.

Place the pumpkins back in the freezer until the chocolate is hardened. Take off the parchment paper and keep these in the refrigerator until ready to eat.

Keep repeating this process with the extra dough and melted chocolate until it's entirely used up.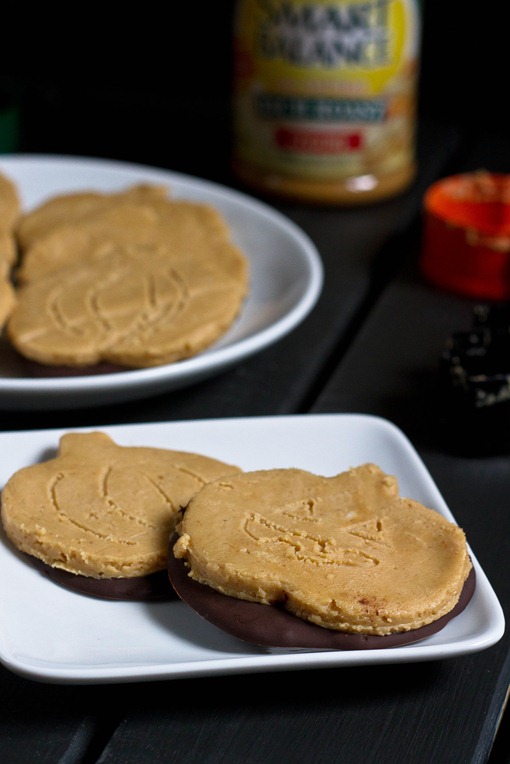 The peanut butter parts holds its shape but stays pretty soft so you can bite straight through it into the thin chocolate. I handed these out to friends last week and even though it was still September it definitely stirred some Halloween excitement. These would definitely be a hit at any party this time of year. If you like the recipe, too, don't forget to vote!