The food bloggers who cook everyday and love making time-consuming sauces and stews amaze me.
I'm nothing like that.
Sure, I like making desserts and even occasionally a dinner or two, but a lot of the time I have no problem phoning in meals. Cereal and yogurt for dinner is more than fine with me. But occasionally I like to pick up pre-made products at the store to help me make something easy and delicious that's also a little bit more impressive than cereal.
Here are a few of the trusty, reliable, go-to sauces I'm sure to have in my pantry.
Trader Joe's Marinara Sauce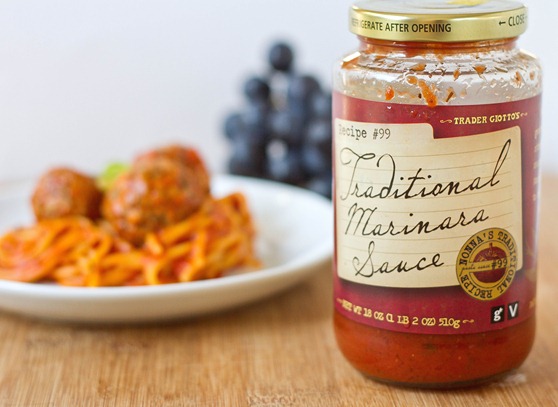 Trader Joe's sells my favorite marinara sauce. I would happily serve this to guests and not say a thing. It's delicious, cheap, and has all vegan and gluten-free ingredients. I usually have 3-4 in my pantry at any time because that's how many I'll go through in between shopping trips.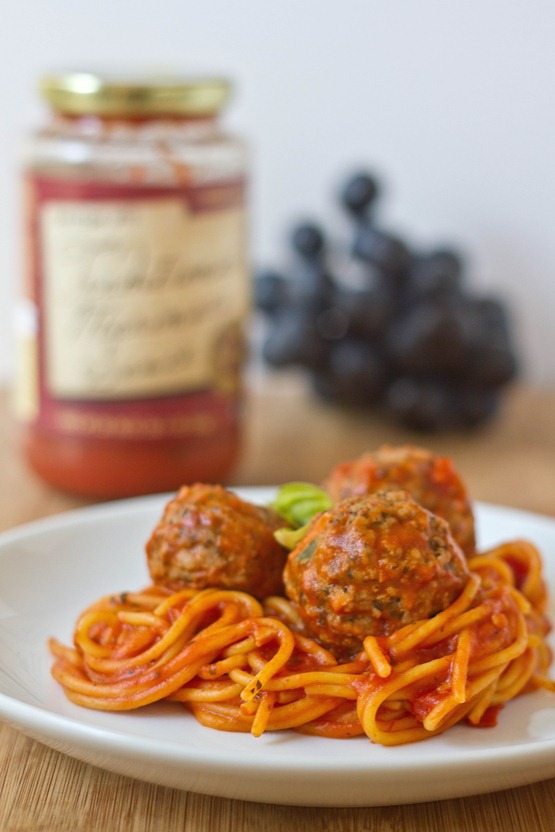 Of course it's good with (corn) pasta and (soy) meatballs. I also like poaching eggs in the sauce and putting that over pasta or rice or quinoa. Just add some fresh herbs and you'll forget it ever came from a jar.
Thai Kitchen Curry Paste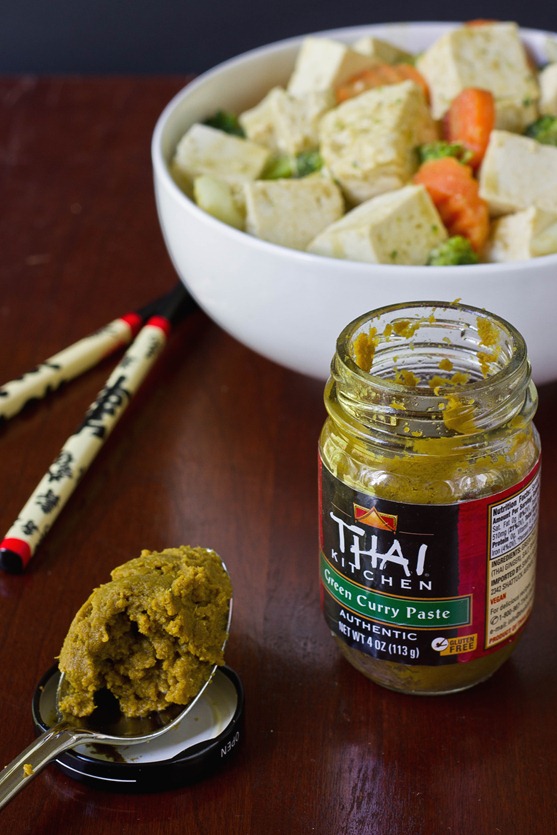 I really have no clue about Thai cooking and yet I love eating it; that's where the Thai Kitchen curry paste comes in handy. All you need to do is mix it over a stove with coconut milk and it turns into a curry sauce—super simple. All the ingredients are vegan and gluten-free, too! I like it more than the bottled curry sauces because it lasts longer and the ingredients are simpler. Again, this is something I usually have in my pantry waiting to be used.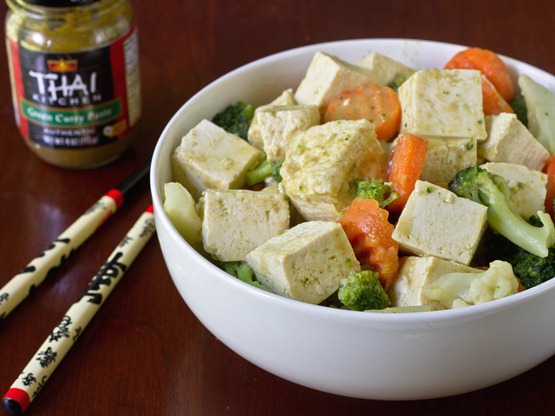 I always have tofu and frozen vegetables on hand and usually have some leftover brown rice in my refrigerator. When you mix them all together it's a perfect combination.
San-J Stir-Fry Sauces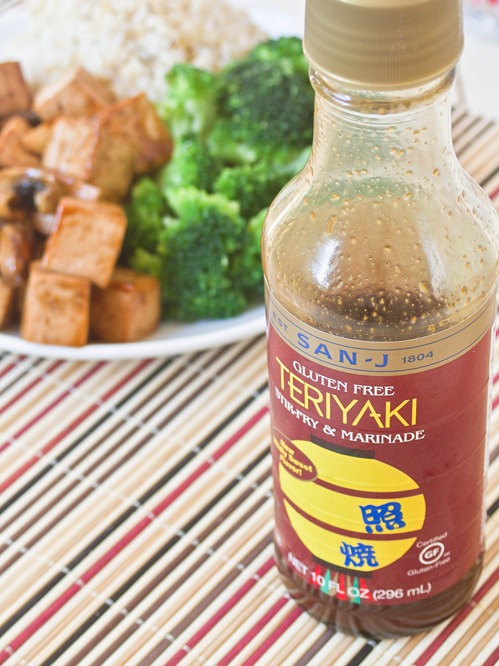 Like I mentioned, tofu, vegetables, and rice are big in my diet so I like anything that makes those tastier without lots of pressing and cooking. San-J stir-fry sauces are great because you just have to dice a block of tofu and sauté it in a pan in the sauce. It's also hard to find sauces that use gluten-free soy sauce and I love the fact that they have a variety of flavors that are all gluten-free.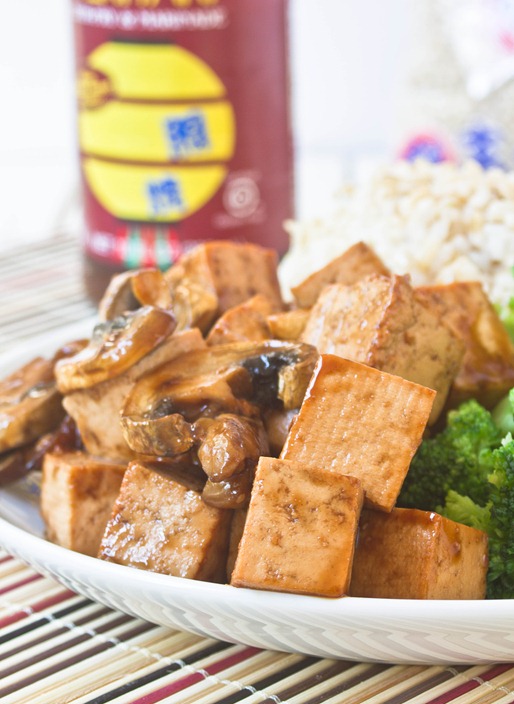 Perfect.
Have any favorite sauces I should try? By the way, none of these were given to me or offered compensation. I just really like the sauces.