To be honest, grilling in the Summer is slightly less fun when you're a vegetarian. I don't do it nearly as much anymore. That doesn't mean vegetarian grilling isn't delicious; sometimes I just need to be reminded of that.
Just like you can grill any kind of meat, you can grill all different sorts of fruit and vegetables. The heat from the fire makes the fruit taste even sweeter and pairs perfectly with something cool and creamy. Most recipes use a soft cheese or ice cream; this one uses Greek yogurt for a similar taste and texture only a little bit healthier.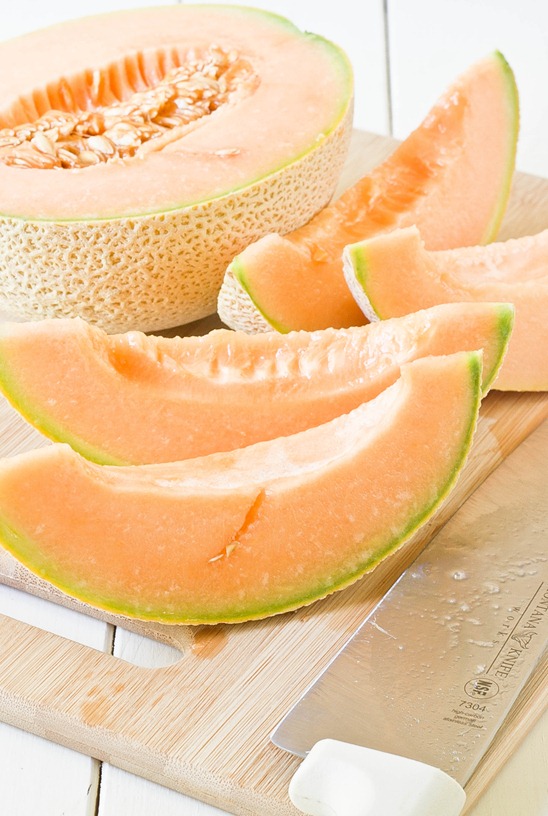 Peaches are a great substitute for when cantaloupe isn't available; you won't have to change anything else in the recipe. Make sure to use full fat or 2% yogurt; non-fat yogurt won't have the same depth of flavor or creaminess to really make this satisfying.
Grilled Cantaloupe with Yogurt and Mint
Prep time: 5 minutes
Cook time: 6 minutes
Ingredients(Makes 4 servings):
1/2 cantaloupe, cut into quarters
Olive oil
1 16oz container full fat or 2% Greek yogurt
Small handful of mint leaves
Honey(optional)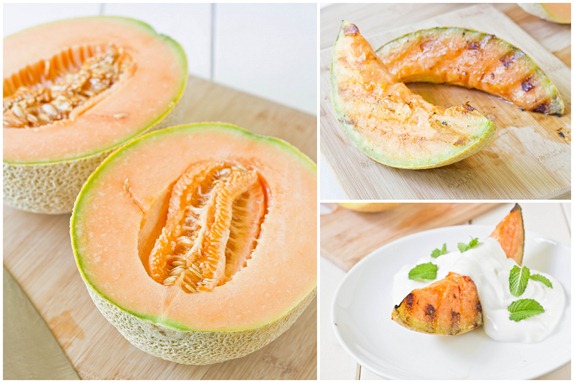 Method:
Heat up your grill to roughly 400 degrees.
Brush both sides of each cantaloupe wedge with enough olive oil to cover.
Once the grill is hot, lay the cantaloupe down and let it cook undisturbed for roughly 3 minutes until grill marks have formed.
Flip the wedges once and repeat with the other side.
When the cantaloupe is done cooking, plate it with the skin touching the plate. Scoop about half a cup of yogurt over each wedge. Garnish with mint leaves and honey if desired.
Serve immediately.