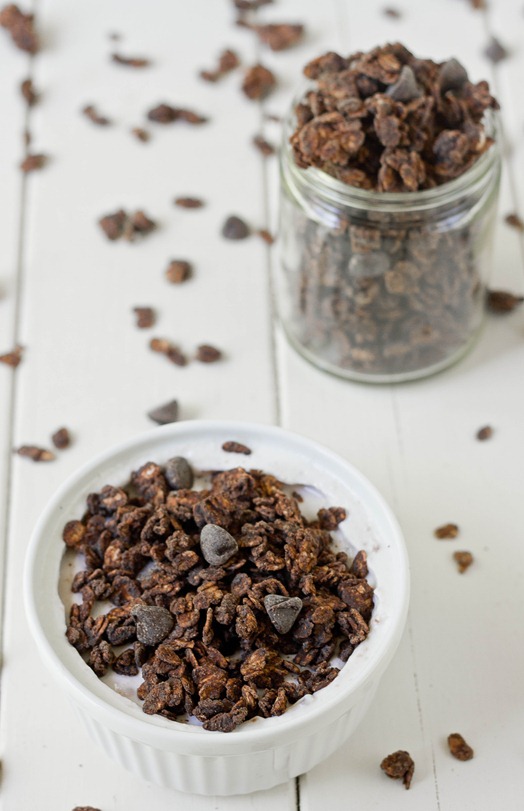 My favorite flavor of yogurt is pomegranate, followed closely by raspberry. I never expected to love pomegranate yogurt, especially since I don't love pomegranates on their own, but it's really won my heart. And the best way to eat it is with something chocolate on top. The creamy, tart and sweet yogurt with deep, dark chocolate is just too good for words.
Of course after I loaded up my shopping cart with pomegranate yogurt over the weekend I came home and immediately decided to make chocolate granola. The last time I had chocolate granola it was store-bought and—though good—it was really lacking something: More chocolate. This granola has cocoa powder baked onto the oats, and then is hit with melted chocolate and chocolate chips after it's done. The result is pure clustery chocolate goodness.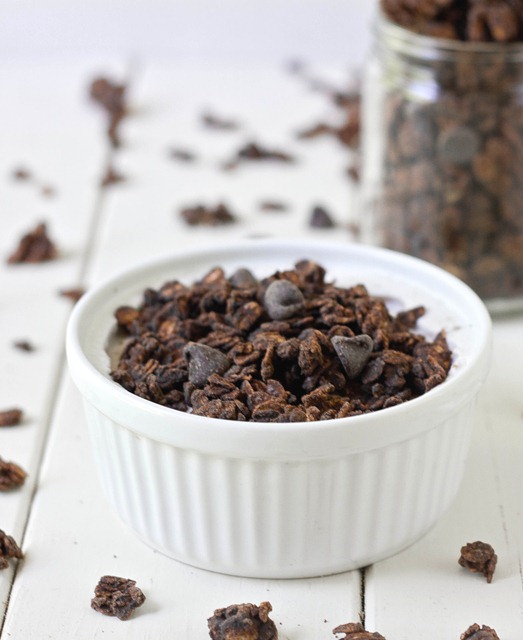 Give this granola a nutty twist by mixing in toasted almonds or salted peanuts along with the chocolate chips.
Double Chocolate Granola
Prep time: 10 minutes
Cook time: 35 minutes
Ingredients(Makes about 2 3/4 cups):
2 1/4 cups rolled oats
2 Tablespoons oil
1/3 cup cocoa powder
1/4 cup cane sugar
1/4 teaspoon salt
2 Tablespoons liquid sweetener
2 Tablespoons water
1/2 cup chocolate chips, divided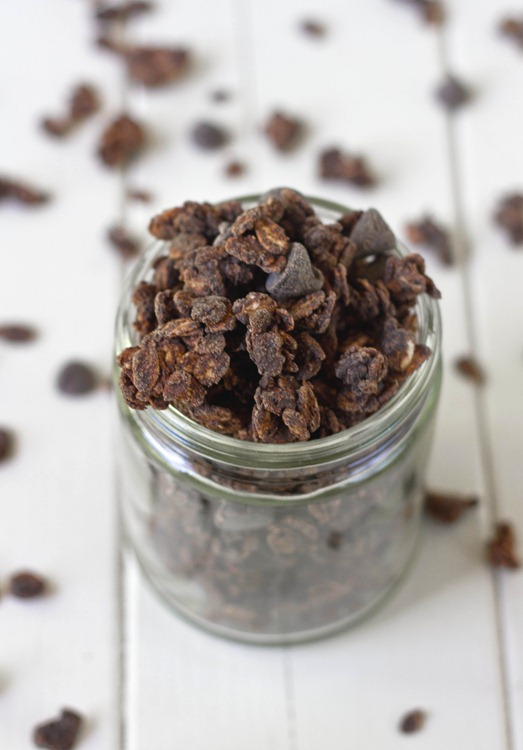 Method:
Preheat your oven to 350 degrees.
In a large bowl, mix together the oats, oil, cocoa powder, cane sugar, salt, sweetener, and water.
Lay the uncooked granola on a non-stick baking tray in a 1/2-inch thick layer.
Bake for 30-40 minutes, breaking up the oats occasionally until they're stiff and dry.
Transfer the hot granola into a bowl with 1/4 cup of chocolate chips. Mix the granola as the chocolate chips melt, covering them with the melted chocolate.
Once the granola has cooled completely, toss the granola to break apart any large clusters and add in the other 1/4 cup chocolate chips.
Serve in an airtight container at room temperature for up to 2 weeks.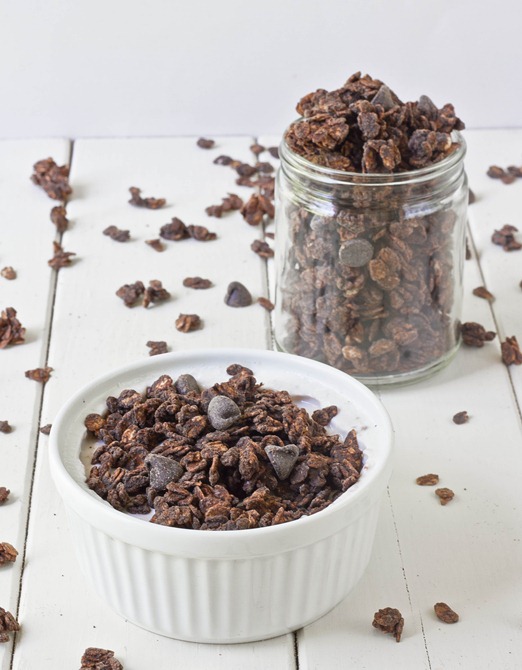 I'm going to need more yogurt.