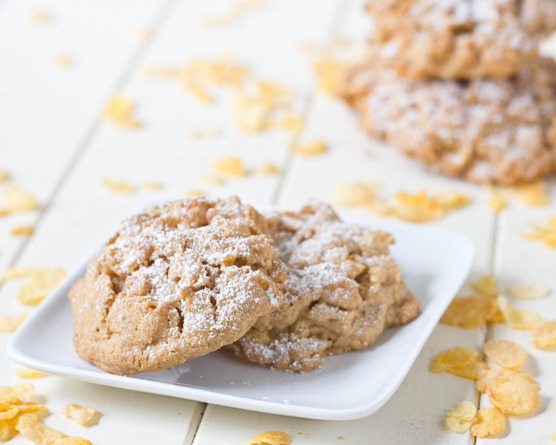 When you start baking gluten-free, one thing you get used to is using anything for a flour-substitute. Gluten-free cereals are one of my favorites since you can use them in baked or no-bake desserts and the flavor's always familiar.
Good ol' fashioned corn flakes add a nice crunch and chewiness to traditional peanut butter cookies. The flavor is better than any bowl of cereal I've ever had.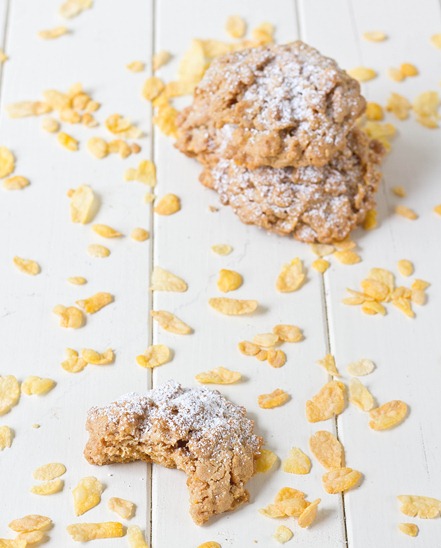 If you don't have powdered sugar but still want to give these cookies a special feel to them, drizzle melted chocolate on instead.
Peanut Butter Corn Flakes Cookies
Prep time: 10 minutes
Cook time: 20 minutes
Ingredients(Makes 12 large cookies):
1 cup peanut butter
1 cup brown sugar
1 egg
2 teaspoons vanilla extract
1 teaspoon baking soda
2 cup corn flakes(I used Erewhon brand)
Powdered sugar for dusting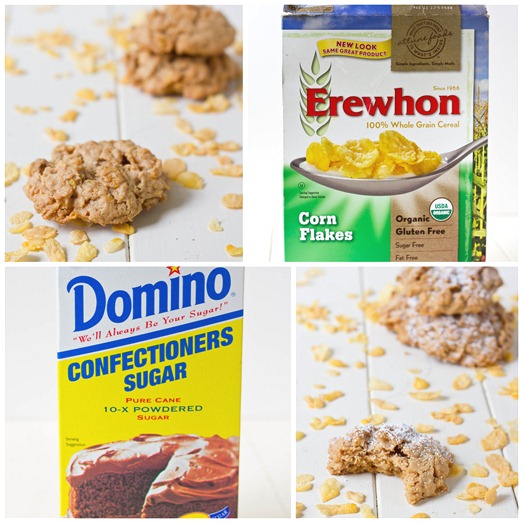 Method:
Preheat your oven to 350 degrees.
In a large bowl, mix together the peanut butter, sugar, egg, vanilla, and baking powder.
Add in the corn flakes and continue mixing until the dough forms one large ball.
Drop mounds of dough onto a greased baking tray(I used an ice cream scoop to form the mounds).
Bake for 15-18 minutes until the cookies are firm to the touch.
Remove from the oven and let the cookies cool completely.
Dust with powdered sugar before serving.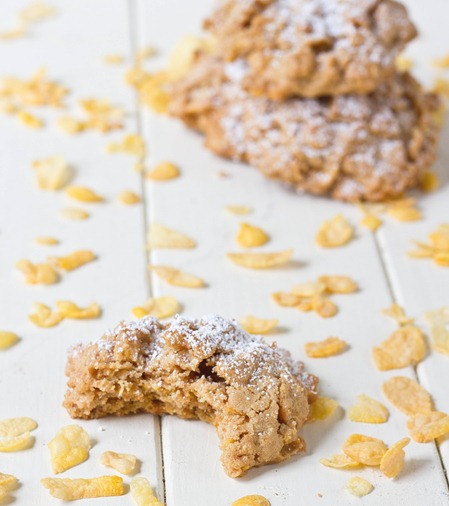 These cookies beg to be eaten with a cold glass of milk or almond milk.