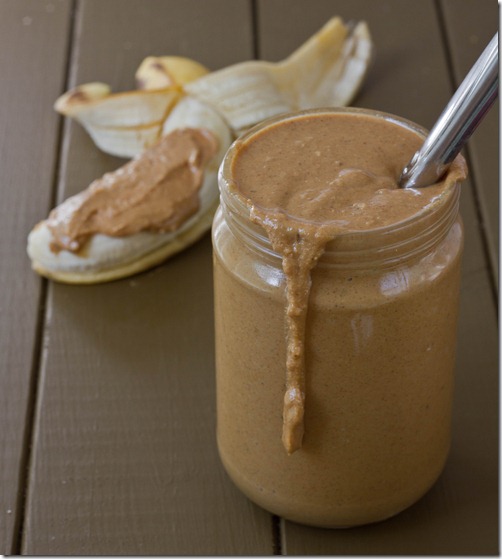 I've always wanted to make a banana flavored peanut butter. It's no secret bananas and peanut butter go well together. But one of the problems of a banana flavored peanut butter has always been that bananas just don't last once you peel them. What you need is a shelf-stable banana—something like banana chips!
This was a lot easier to make than I thought it would be. Both the banana chips and the peanuts pureed quickly. The flavor isn't quite as banana-y as if you took a banana and mixed it up with some peanut butter, but for the convenience of having this in your pantry and ready to eat with a spoon at any time it's plenty delicious.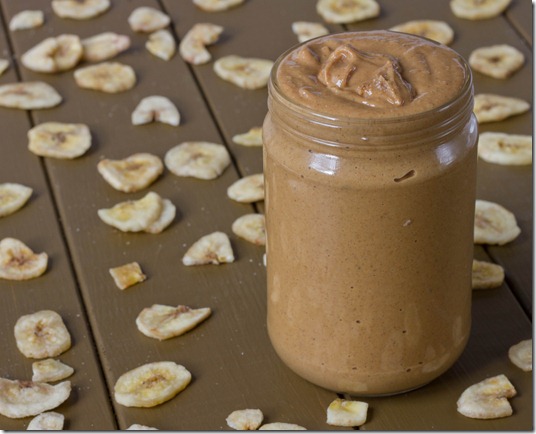 After I made these I found out banana extract exists. If you can track that down in a local store, I would suggest using that in place of the vanilla extract. If not, don't worry; the vanilla adds a subtle flavor that only enhances the banana without drawing too much attention to itself.
Banana Peanut Butter
Prep time: 20 minutes
Cook time: 0 minutes
Ingredients(Makes about 1lb 2 ounces):
1 cup banana chips
1-2 Tablespoons oil
3 cups roasted peanuts
1/4 cup light brown sugar
3/4 teaspoon vanilla extract
1/2 teaspoon salt
Method:
Blend the banana chips in a food processor until they turn into a smooth puree. Slowly add in small amounts of oil to help them move along.
Once the chips are pulverized, add in the peanuts, brown sugar, vanilla, and salt and continue blending for 5-10 minutes until it forms a butter-like texture.
Add in extra crushed peanuts or banana chips if desired and fold them in.
Move the peanut butter into a sealable jar. Store at room temperature for up to 2 weeks.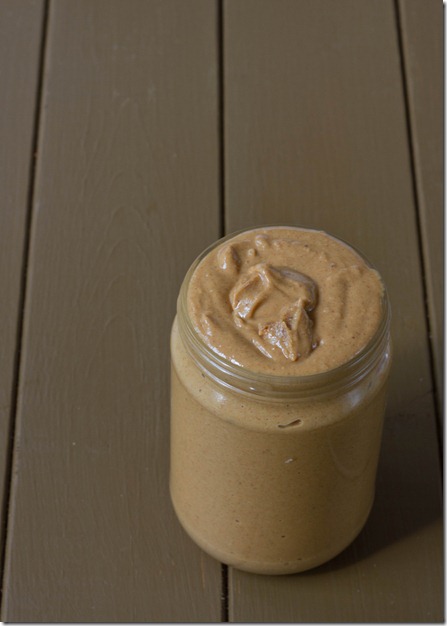 If you're thinking this would be good on banana bread, I'm right there with you.