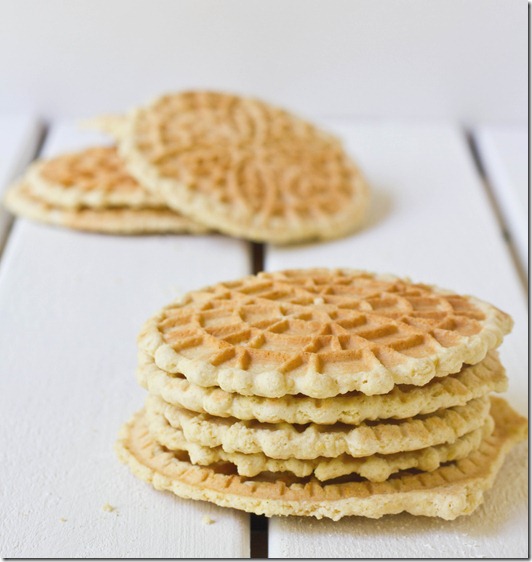 Over the weekend I made Christmas cookies. In May. But really, who's complaining when there's cookies involved?
This recipe was actually one of the very last ones I made before I got my first DSLR cameras. Since then I've been meaning to make them and take pictures again. I somehow never got around to making them last Christmas so now I'm fixing that mistake.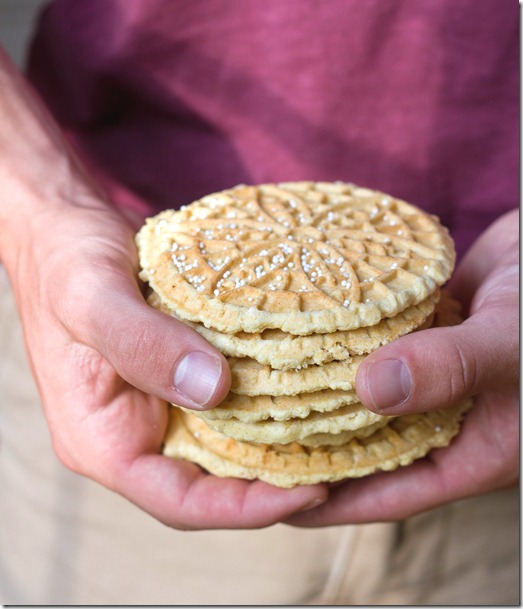 I had a friend help me make these and take some home afterwards. Clearly one of the best things about Christmas cookies is making many many dozens and giving them away to friends and family(but also keeping a stash for yourself because—hell—you baked them and deserve some cookies, too).
The one special piece of equipment you need to make pizzelles is a pizzelle press. The one I used is made by Cuisinart. You can easily use this recipe to make non-gluten-free pizzelles by substituting regular all purpose flour in for the gluten-free mix in a 1:1 ratio.
Gluten-Free Pizzelles
Prep time: 5 minutes
Cook time: 15 minutes
Ingredients(Makes about 20 pizzelles):
3 eggs

1/4 cup neutral flavored oil

2 teaspoons anise extract

3/4 cup sugar

2 1/2 cups all-purpose gluten-free flour mix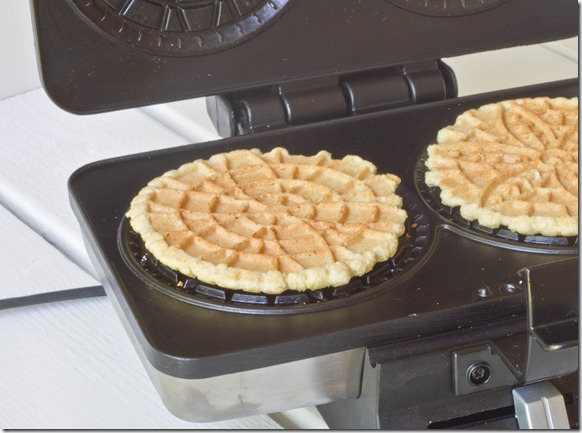 Method:
Beat all of the ingredients together in a large bowl until smooth.

Heat an electric pizzelle maker according to manufacturer's instructions until it's ready to cook.

Take about an ounce of dough and roll it into a smooth ball in between your hands. Place the ball on the center of the pizzelle press, doing the same for both sides if your machine is double sided, and press the cover down.

Cook for about 45 seconds to a minute or until your pizzelle maker says that the cookies are done.

Lift the lid and carefully move the cookies to a separate plate to cool using a fork or other tool.

Repeat until all of the dough is used.

Store at room temperature in an airtight container for up to a few days.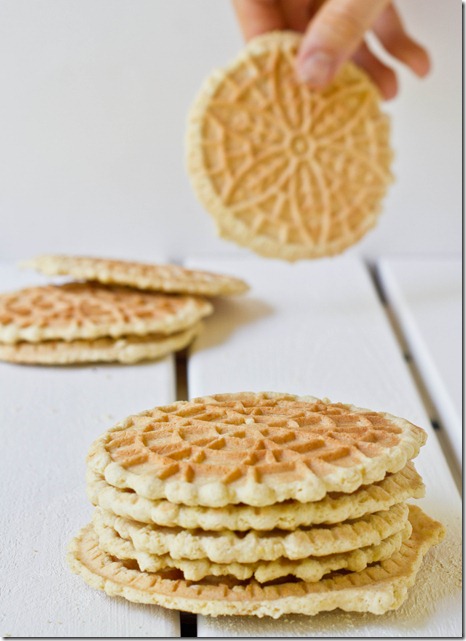 These are definitely too good to save just for Christmastime. My family's favorite way of eating them is with a cup of coffee or tea and cream and dipping the edge in to soften right before each bite.