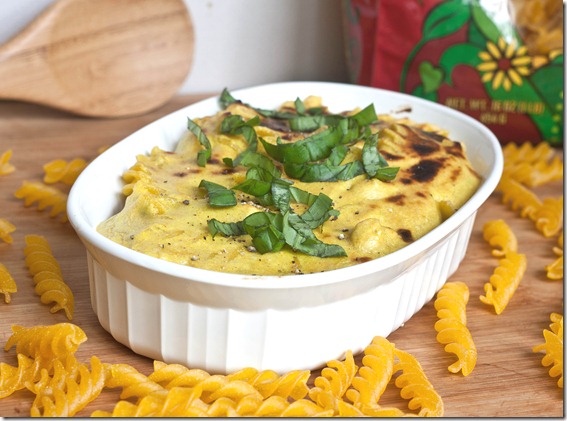 Thanks for sticking with me the past couple of weeks. I've moved home and (almost) unpacked and finally can get back to cooking and food blogging. And did I mention how nice it is to have a full kitchen again? It's very nice.
One of the last things I ate before I moved was a frozen Amy's rice macaroni and cheese. Blog-worthy? No. But incredibly delicious. I'd forgotten how good macaroni and cheese could be. Naturally I had it on the brain as soon as I got home and decided to make it almost immediately.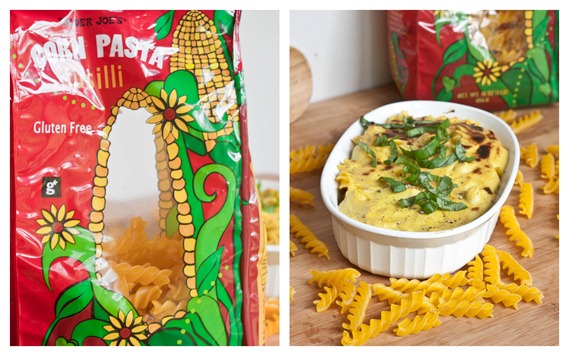 Trader Joe's corn pasta is one of the few gluten-free pastas I like; you can't even tell from the taste or texture that it's gluten-free. It's that good. Nutritionally, it's not the best. But if you're trying to win over a picky eater—gluten-free or not—it's a safe bet.
This cheese sauce is made with cashews so it's not only dairy-free but also soy-free. The nuts also add fiber and protein to the dish. You could substitute 3 Tablespoons of cashew butter in a pinch if that's what you have on hand.
Gluten-Free Vegan Mac N' Cheese
Prep time: 10 minutes
Cook time: 15 minutes
Ingredients(Makes 2 servings):
3/4 cup gluten-free macaroni

1/4 cup + 2 Tablespoons raw cashews

7 Tablespoons(or a scant 1/2 cup) water

2 Tablespoons nutritional yeast

1/2 teaspoon salt

1/4 teaspoon onion powder

1/4 teaspoon garlic powder

1/4 teaspoon turmeric(for color only)

1/4 teaspoon pepper

Pepper and basil for garnish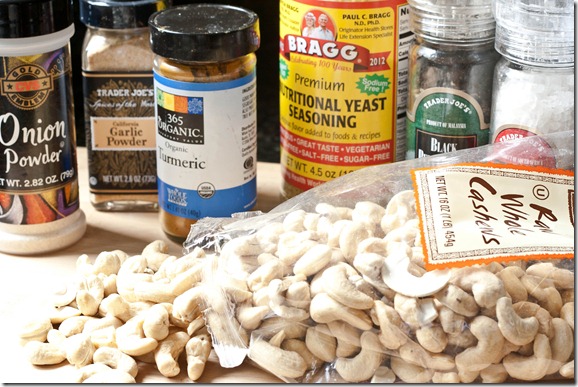 Method:
Prepare the macaroni by submerging it in salt water and boiling for 8-10 minutes. Undercook the macaroni slightly.
While the macaroni cooks, make the cheese sauce by blending the cashews in 2-3 Tablespoons of water in a food processor.
Once the cashews are pureed smoothly, add the rest of the water and all of the spices and seasonings. Continue blending until well-mixed.
Drain the macaroni from the water and divide it between two small ramekins. Pour the cheese sauce on top evenly.
Broil at 400 degrees for 5 minutes until the top starts to brown.
Garnish with cracked pepper and chiffonade basil. Serve hot.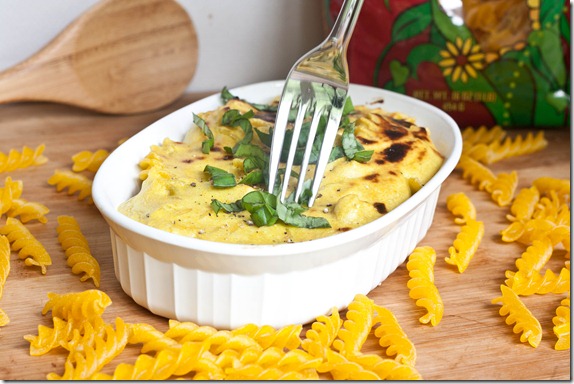 The basil and pepper help to lighten up the flavor, since no one wants a heavy mac n' cheese dish in the Summer. The healthy fats in the sauce fill you up for hours and yet taste wholly satisfying. It's not quite as easy as a frozen meal but well worth the effort.