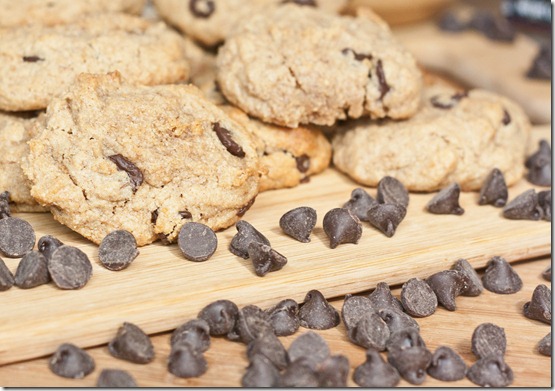 I love Jessica's blog. It was one of my favorites since I started reading food blogs and it's never disappointed—the recipes and pictures are always great.
When Jessica posted peanut butter banana chocolate chip cookies, I couldn't resist trying them out. There are too many flavors there that I love.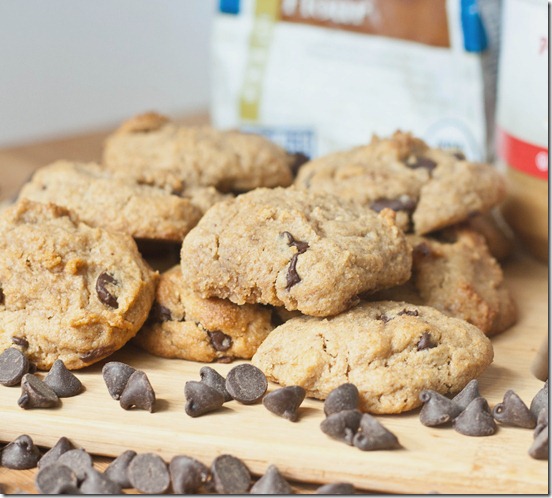 I changed Jessica's recipe around to make these gluten-free and vegan. I hope that's not heresy for someone who loves butter and flour; but if it is it's delicious heresy.
I chose brown rice for this recipe because it is soft and buttery when baked making a tasty, airy cookie. You can find brown rice flour in most grocery stores in the gluten-free section.
Peanut Butter Banana Chocolate Chip Cookies(adapted from this recipe)
Prep time: 10 minutes
Cook time: 18 minutes
Ingredients(Makes about 1 dozen cookies):
1/2 cup banana puree
1/2 cup runny peanut butter
1 cup brown rice flour
1/2 cup sugar*
2 Tablespoons maple syrup*
1/3 cup chocolate chips
1 teaspoon vanilla extract
1/2 teaspoon baking soda
1/2 teaspoon cinnamon
1/2 teaspoon salt**
*I used this to replicate the flavor of brown sugar. If you don't have maple syrup, you can substitute 1/2 cup + 2 Tablespoons brown sugar and a Tablespoon of water.
**Omit if the peanut butter you're using is salted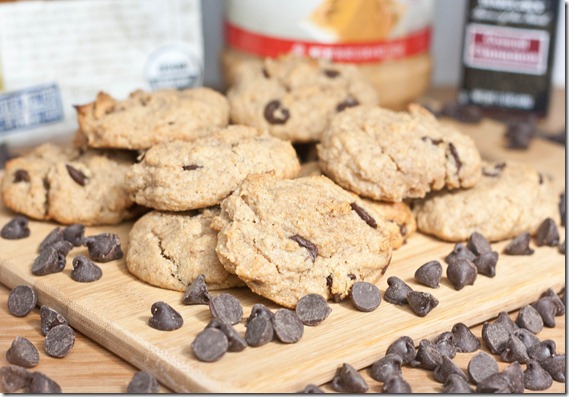 Method:
Preheat your oven to 350 degrees
Combine all of the ingredients together evenly into a thick batter.
Roll 1 ounce of dough into a ball in your hand and place it on a lined or greased baking tray.
Bake for 15-18 minutes until the sides are browning and the center has puffed up.
Remove from the oven and let the cookies cool completely before taking them off the baking tray.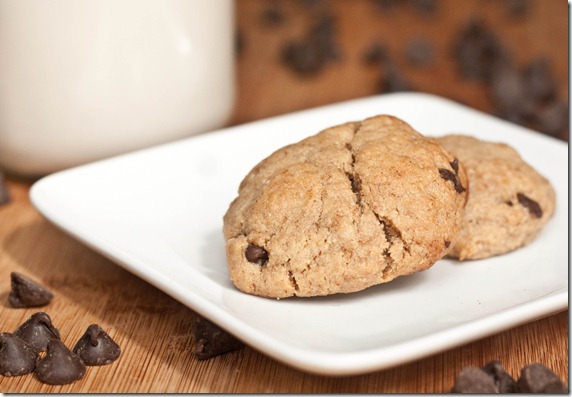 These are seriously some of the best cookies I've tasted. Make this recipe. Or make Jessica's recipe. Just make some recipe.