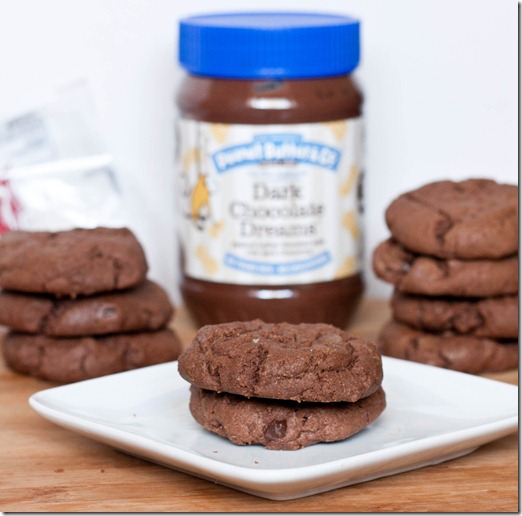 The last time I made chocolate peanut butter, I meant to use it for making cookies. But before I knew it the jar was licked clean and that was that. Oh well—tasty food is never a loss. But since I recently had a jar of dark chocolate dreams, I was determined to make cookies out of it before eating the whole thing.
Peanut butter cookies were an obvious choice since they're so easy and gluten-free. But why stop there? Adding chocolate chips makes them that much chocolatier and that much better. You could also try adding salted peanuts, and even chocolate covered peanuts if you have some on hand.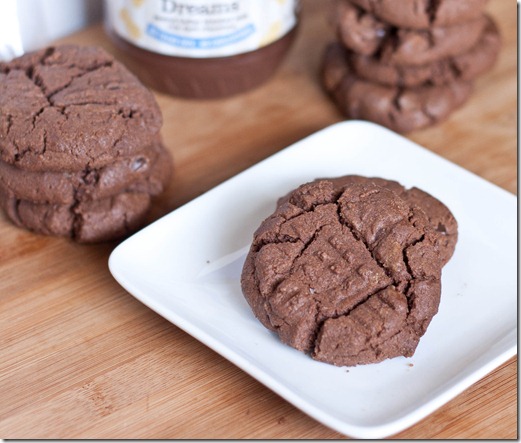 You could use any type of peanut butter for this recipe as long as it's the no-stir kind, even homemade chocolate peanut butter.
Double Chocolate Peanut Butter Cookies
Prep time: 10 minutes
Cook time: 20 minutes
Ingredients(Makes about 1 1/2 dozen cookies):
1 cup chocolate peanut butter such as Dark Chocolate Dreams
1 egg
1/2 cup cane sugar
6 Tablespoons chocolate chips
1/2 teaspoon baking soda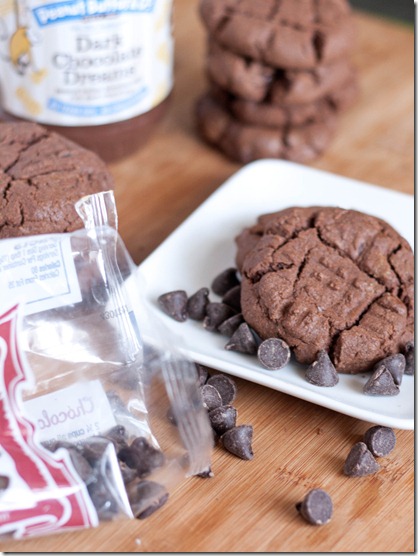 Method:
Preheat your oven to 350 degrees.
Beat together all of the ingredients until it forms a batter.
Take pieces of cookie dough and roll it into 1-inch balls in between your hands. Put the balls on a lined cookie tray and press them down with a fork in a criss-cross pattern.
Bake for 16 to 18 minutes. Remove from the oven and let the cookies cool completely before moving them.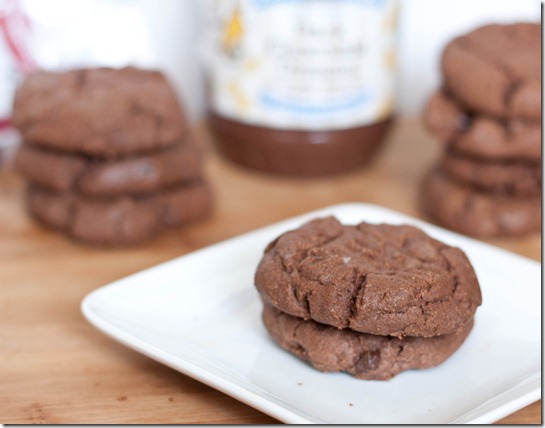 When I took these out of the oven, they were very fragile. But as the cookies cooled to room temperature, they could be moved and lifted without cracking at all. Just be careful not to move them around too quickly fresh from the oven or you might end up with crumbs.