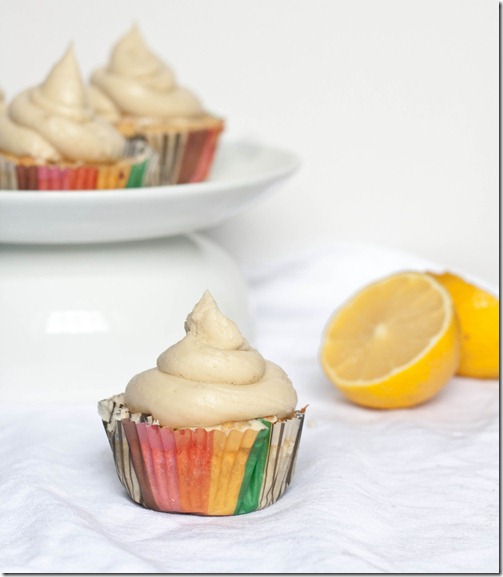 I really love lemon desserts. Unfortunately they tend to disappear in the winter. Why is that? We still have lemons. I guess their flavor is too bright when it's cold and you want something warm and comforting. But now it's Spring and we can eat all the lemons we want.
To make these cupcakes, I took my favorite paleo vanilla cupcake recipe and added lemon. Pretty simple, huh? There's also a lemon buttercream because—of course—you can't really have too much lemon. They're perfect for a lightly flavored dessert, and I would bet even better with some lemoncello.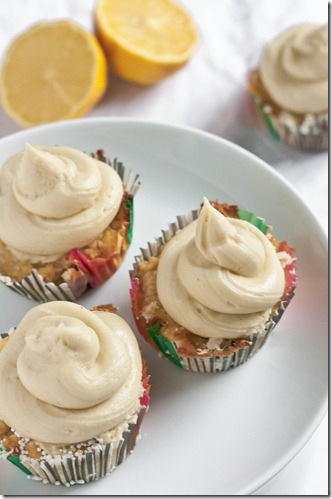 This recipe uses coconut flour. There really isn't any substitute for it. It's a high-fiber, starchy flour that simulates the binding properties of gluten in wheat really well. I'd consider it a must-have for any gluten-free bakers.
Gluten-Free Lemon Cupcakes
Prep time: 10 minutes
Cook time: 30 minutes
Ingredients(Makes a dozen cupcakes):
1/2 cup plus 2 Tablespoons coconut flour
4 eggs
2 egg whites
1/2 cup cane sugar
1 cup coconut milk
1 Tablespoon lemon juice
Zest from one lemon
1/2 teaspoon baking soda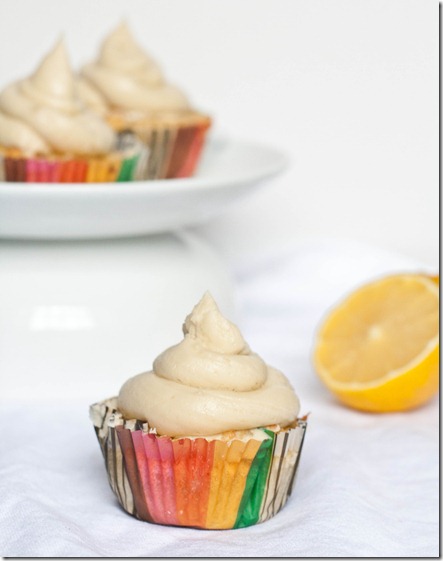 Method:
Preheat your oven to 350 degrees and line a dozen cupcake holders.
Combine all of the ingredients together in a large bowl and mix until it forms an even batter.
Scoop equal amounts of the batter into each cupcake well.
Bake for 25-30 minutes or until the tops are firm to the touch.
Remove from the oven. Let the cupcakes cool completely before frosting them.
Lemon Buttercream
Prep time: 10 minutes
Cook time: 0 minutes
Ingredients:
1/2 cup room temperature butter
2 1/2 cups powdered sugar
1 Tablespoon lemon juice OR 1/2 Tablespoon lemon extract and 1 Tablespoon cream
Lemon zest for garnish(optional)
Method:
Beat together the butter, 1 1/2 cups of sugar, and the lemon juice until mix. Slowly sift in the extra sugar until it's all used up.
Scoop the frosting into a Ziploc bag and snip off one edge. Squeeze the frosting through the cut out corner onto cupcakes in a swirling motion.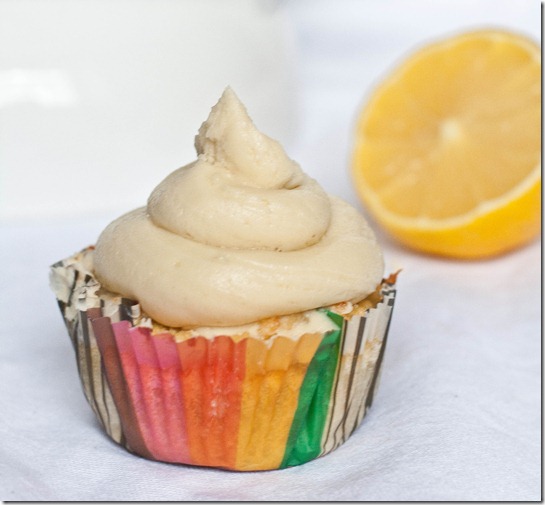 Who else is excited for Spring?